Kelly Osbourne Looks Gorgeous in New Pic as She Kisses Close Pal Dr Jones in a Birthday Tribute
"The Osbournes" star Kelly Osbourne posted on social media a sweet tribute to her longtime designer friend Kim Jones on his birthday. She also looks gorgeous and glowing in the picture.
On September 12, Kelly Osbourne, 35, penned a short yet heartwarming birthday tribute to Dior Homme creative director Kim Jones. She said:
"I love you to the moon and back my dear friend!"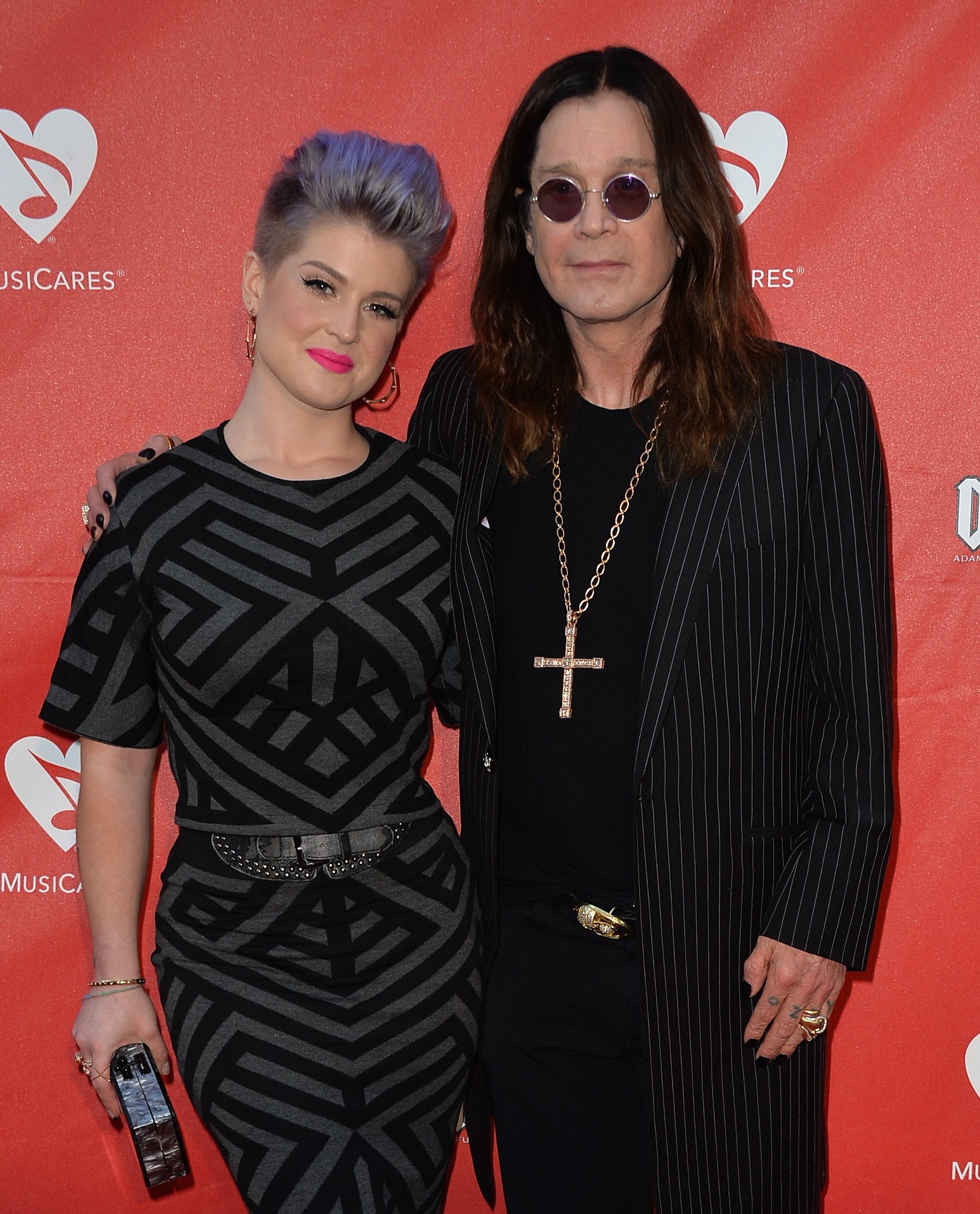 Jones is one of Osbourne's beloved friends who supported her journey to sobriety. The "Fashion Police" star reached an impressive milestone in abstaining from alcoholic drinks since August 2018.
She recently celebrated two years of sobriety. Overwhelmed with gratitude, she thanked her family and fans for believing that she could overcome her alcohol struggles.
Despite criticisms, Osbourne said she was proud that she went through a gastric sleeve, where it changed the shape of her stomach.
Osbourne shared that the past years were "really dark," where she would become dependent on vices to function at work. 
Although her life was documented on the family's reality TV show, Osbourne wrote a detailed memoir in 2017, where she opened up a series of issues, including her drug addiction.
She also wrote how Robin Williams saved her mother, Sharon's life. According to the book, the late actor visited her mother in the hospital and made her laugh.
Osbourne's life seems to be an open book. Declaring 2020 as "the year of me," Osbourne has been sharing insights of her newfound holistic journey nonstop.
Besides her sobriety, the "Osbournes Reloaded" star also lost a massive amount of weight after fans noticed her trimmed figure in her recent Instagram post. She confirmed that she lost 85 pounds.
Osbourne added that she worked hard to feel good about herself. She also opened up how the gastric sleeve operation she had two years ago aided her in her transformation.
It took Osbourne two years to work on herself. Since she wanted to remain in the entertainment industry, she decided to lose weight by going through a surgery.
Osbourne said she had a year of "stand-alone" therapy before she went under the knife." With the help of surgery, she said it would help stop her food craving whenever she feels emotional.
Despite criticisms, Osbourne said she was proud that she went through a gastric sleeve, where it changed the shape of her stomach. She never regretted the operation.
With her physical transformation, Osbourne debuted her multi-color hair during her short vacation in Westgate Las Vegas and Resort Casino last July.
She shared a selfie of herself in unicorn-colored locks. Many fans found her new hairdo cute and beautiful.