Monica Looks Gorgeous in New Photos as She Flaunts Her Tattoos in a White Top & Beige Outfit
R&B songstress Monica Denise reminded fans that she was still a force to be reckoned with by uploading a series of stunning pictures where she flaunted her tattoos.
Songwriter and actress Monica Denise Arnold is aware that she has a fantastic body and she never shies away from flaunting it. Her recent social media share is proof of this.
The "Monica: Still Standing" star shared a couple of gorgeous photos of herself on Instagram. The singer displayed the many tattoos on her arms in a white tank top. Her lovely black hair was styled in a ponytail with the long end falling in waves reaching her waist.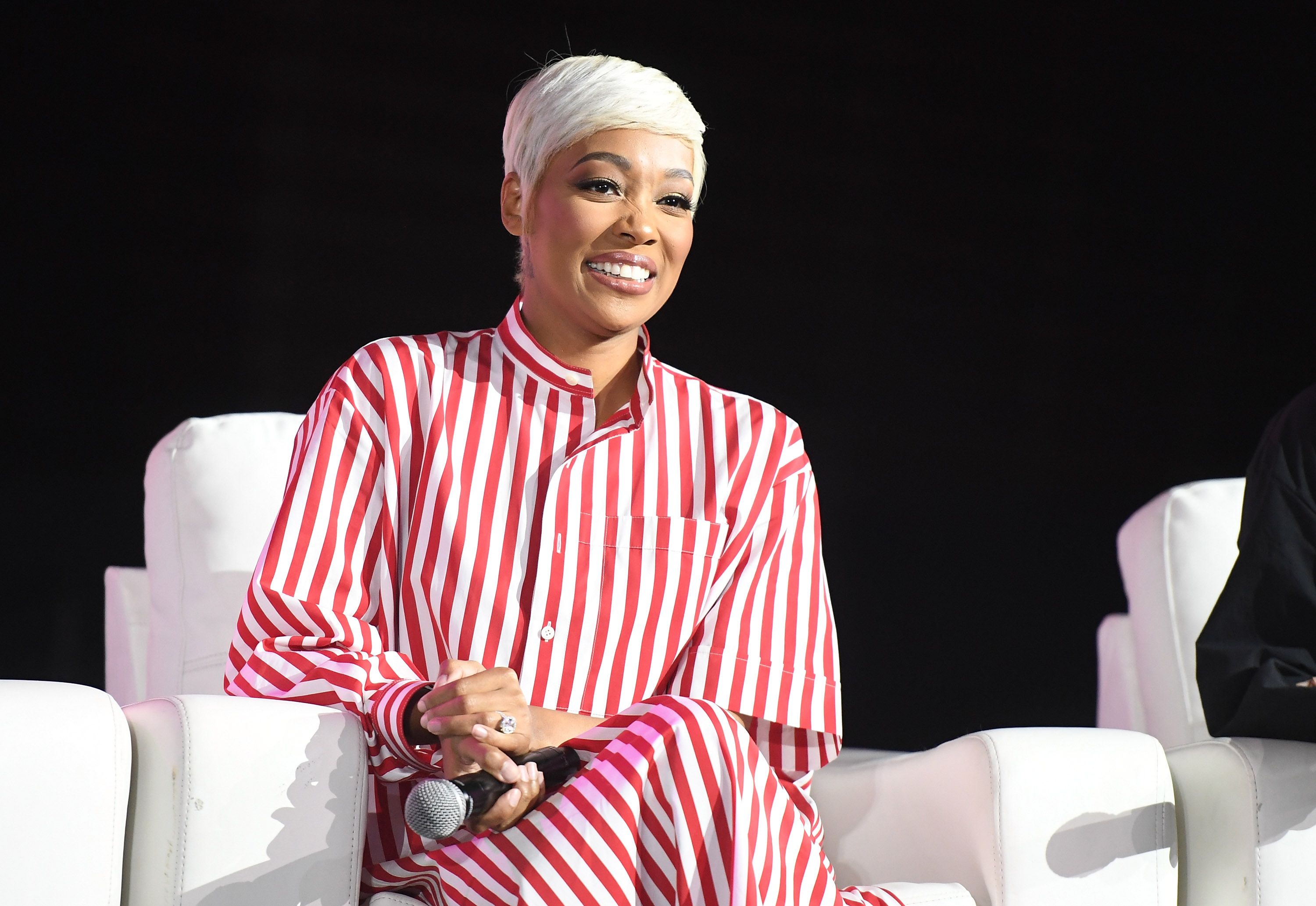 Another picture showed her full body wearing the same white tank top on a beige trouser with white stripes on each side. A beige jacket was positioned on her shoulder. The pictures were uploaded to promote her new radio show "Mo Talk" on the Apple music podcast which officially airs in October.
Fans were even more excited than they were when the BET Award winner uploaded a stunning picture of herself to promote her new single "Trenches" in early September.
Monica is just as passionate about her music as she is about her children. Fans may recall the birthday party she threw for her daughter, Laiyah last September.
[Monica] opened up about the influence of the divorce on her children.
Monica and her husband, Shannon Brown, threw the little girl a unicorn-themed sleepover party for her six-year-old's birthday and shared all the happy moments with fans on Instagram.
The reality TV star cherishes such sweet moments as her life has not always been easy. In an interview with CNN in 2009, Monica opened up about the gruesome experiences she had gone through.
The singer of the hit song "Angel Of Mine" witnessed the suicide of a depressed boyfriend and was also involved with rapper C-Murder when he was arrested for the murder of a fan.
It seemed that life wasn't done with the entertainer as she finalized her divorce to Brown in 2019. After eight years together, the "The Boy Is Mine" singer had a daughter, Laiyah, with the former NBA shooting guard. Monica also has two sons, Rodney and Romelo, from a past engagement with rapper Rodney "Rocko" Hill.
The four-time Grammy nominee opened up about the influence of the divorce on her children to the "Sway In The Morning" radio host, Sway Calloway in 2019.
Monica mentioned how being in the public eye had been very challenging during the divorce. Her children read stories about the split from Brown online which led to some hard questions at home like her son, Romelo, asking if she could stop the divorce from happening.
Neither Brown nor Monica opened up about the reason for their divorce but infidelity doesn't seem to be the reason as the Grammy winner told RuPaul on the "RuPaul Show" that another person was not their issue.
Whatever the case might have been, Monica looks like she is doing better than ever as shown in her recent posts on Instagram.