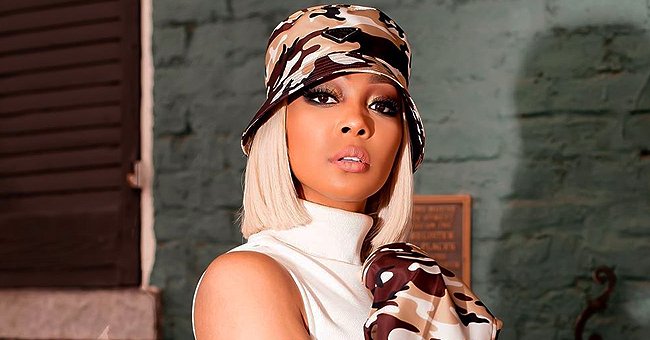 Instagram/monicadenise
Monica Denise Arnold Melts Hearts While Posing with Her 3 Kids in Sweet Photos

Singer Monica has shared an adorable photo of her three children promoting the latest episode of her VH1 series "Friends & Family Hustle."
Monica is melting the internet's hearts after she shared a sweet photo of herself with her three children as she promoted the latest episode of her reality show.
The singer whose full name is Monica Denise Arnold shares two children with rapper Rocko and also has a 5-year-old daughter Laiyah Shannon.
Last year Monica announced that she was filing for divorce from her husband Los Angeles Laker Shannon Brown, who she shared her daughter with.
The star spoke about the impact the divorce was having on her family, revealing that her son had asked her to stop the split. She said,
"They're definitely impacted. Even more than us because we know what's taking place, sometimes they don't. My 11-year-old asked me, 'Can you stop the divorce? Can you stop it?'"
While Monica has ruled out infidelity as the reason for the split, both her and her ex have refused to reveal why they broke up.
The pair married in a private wedding in 2010, keeping the news secret until January 2011. However, the couple decided to have another ceremony in front of their family and celebrity friends.
After the release of "The Boy Is Mine," Monica rose to fame.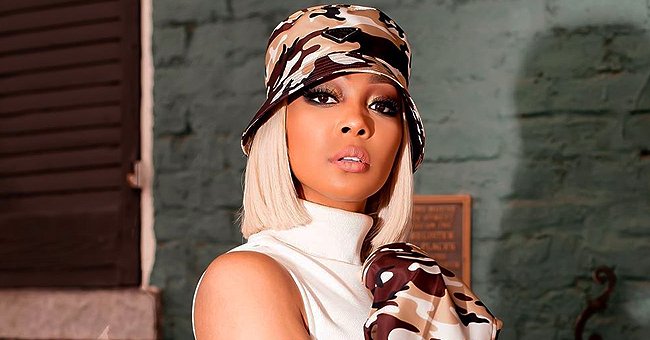 Singer Monica Denice for the Hollywood Brand in March 2020 | Photo: Instagram/monicadenise
While Monica's life may be the focus of a hit reality show, her formative years were more tumultuous with the Grammy winner witnessing the suicide of a boyfriend.
However, after the release of "The Boy Is Mine," Monica rose to fame with the singer saying that her past did not make her a victim. Speaking about her success, her manager at the time. Melinda Dancil said,
"People have seen 'the artist Monica,' but they have never really seen 'the person Monica' and the person Monica is really what creates her engaging personality."
Last year Monica and her ex finalized their divorce in a short 10 minute hearing at the Georgia courthouse. Brown did not make an appearance at the hearing.
The star finalized the child support agreements and also restored her maiden name, making her Monica Arnold once again.
The star revealed that her position in the public eye had made things harder during the split, particularly for her children who read about the news online.
However, Monica has said that "transparency and communication" have been vital in getting through a difficult situation.
Please fill in your e-mail so we can share with you our top stories!