Pau Gasol's First Child Is Named after Kobe Bryant's Daughter — Meet the NBA Star's Family
Pro basketball player Pau Gasol became a first-time dad in September 2020. To mark his big milestone, the 40-year-old paid tribute to late Gigi Bryant, naming his newborn after her.
Pau Gasol's family saw a new addition with the birth of his daughter, in September. Welcoming the newborn not only represented a much-needed expansion for the clan, but also availed the couple an opportunity to honor the late basketball legend, Kobe Bryant, and his daughter, Gigi.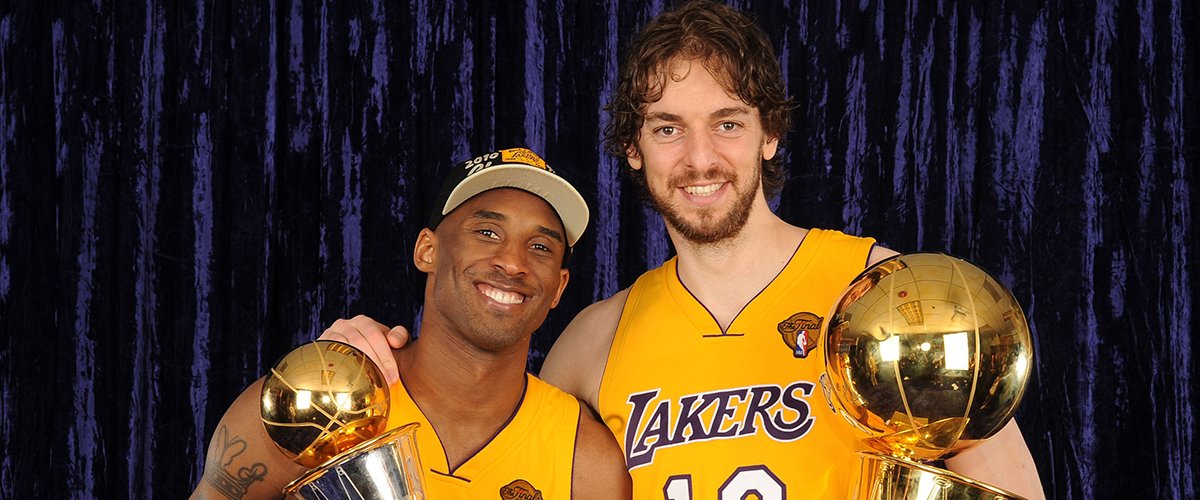 Gasol and his wife, Catherine McDonnell, named their new bundle of joy Elisabet Giana Gasol after two notable figures. First was her great grandmother, Elizabeth, and secondly, the deceased "Mambacita," Giana "Gigi" Bryant.
Since announcing their baby's birth, the couple has topped the headlines, leaving many fascinated by the beautiful growing family. Meet them.
PAU GASOL'S WIFE
Catherine McDonnell, Pau Gasol's wife, has been in his life for over a year. The 30-year-old new mother and her prince charming dated for several years before sealing their union with an engagement ring in 2018.
It came as no surprise, therefore, that the 40-year-old father-of-one was one of those most hit by the news of Kobe Bryant's sudden death.
News of their engagement went public in October 2018 following Gasol's announcement on social media. Nine months later, the pair legalized their union with a dreamy wedding in San Francisco, held on July 7, 2019. Days later, the lovebirds tied the knot again in a more intimate ceremony in the Northeastern region of Spain.
CATHERINE AND PAU GASOL'S LIFE TOGETHER
Pau Gasol and his wife began their life together as a family following their dual wedding. After enjoying a scandal-free marriage for a year, the couple revealed to the world that they were expecting a new baby. Not long after, their daughter, Elisabet Giana Gasol, born September 13, 2020, joined the family.
Following the baby's birth, Gasol confirmed that her middle name, Giana, was a tribute to Kobe Bryant's daughter, Gigi, who died alongside her dad in a helicopter crash in January 2020. 
To further honor his late friend's memory, Gasol named Bryant's wife, Vanessa Bryant, his daughter's godmother. The late Laker's widow embraced the honors, taking to social media to thank the couple for the privilege.
PAU GASOL'S BROTHERS ARE ALSO BASKETBALL STARS
Aside from his wife and daughter, the icon's family comprises other notable personalities, including his famous younger brothers. 
Pau Gasol brothers, Marc, and Adria are famous NBA stars in their own rights. Marc Gasol began his professional basketball career with the Los Angeles Lakers in 2007 and currently plays for the Toronto Raptors.
Their youngest brother, Adria, made a name for himself as a major basketball player at Lausanne Collegiate School. He went on to play college basketball at UCLA as a walk-on in 2012.
PAU GASOL'S BASKETBALL CAREER
The athlete's career as a pro basketball player began with his 2001 NBA draft. The Atlanta Hawks selected him as their third overall pick, but the team eventually traded his rights to the Memphis Grizzles.
Gasol proved himself on the courts, becoming one of the most sought-after players. In 2008, he joined the Lakers, winning several championships alongside his close pal, Kobe Bryant. In 2014, the star left the Los Angeles Lakers for the Chicago Bulls, and two years later, joined the San Antonio Spurs.
Pau Gasol signed with the Milwaukee Bucks in 2019, and that same year, signed with the Portland Trail Blazers. However, the latter waived him in November 2019 before he had a chance to play with the team.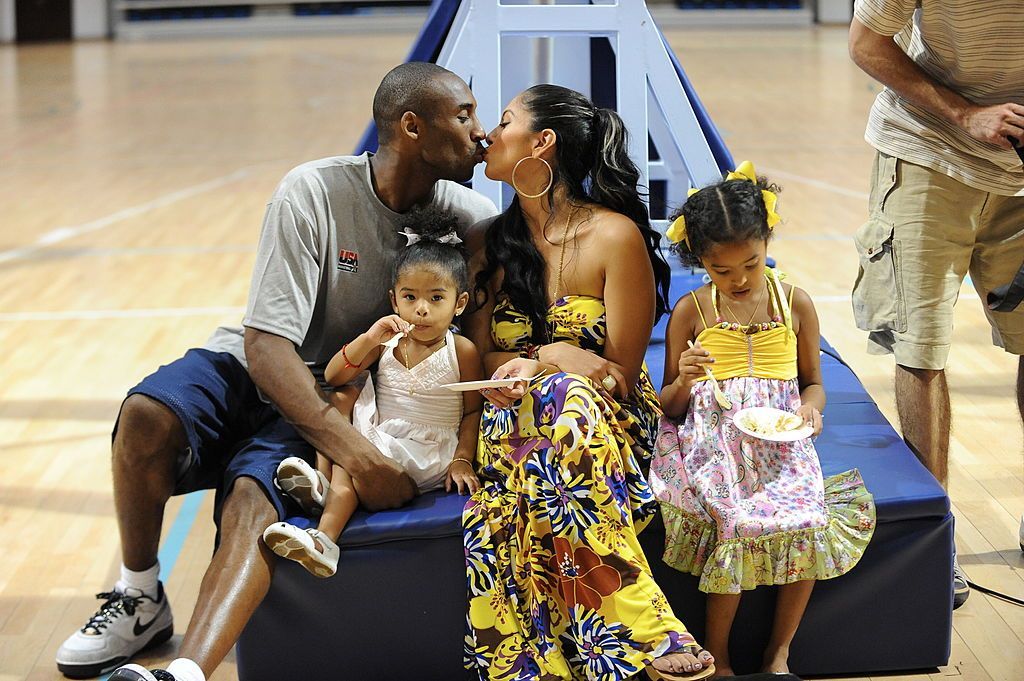 GASOL'S FRIENDSHIP WITH KOBE BRYANT
Pau Gasol's Lakers' tenure sparked his lasting friendship with basketball legend Kobe Bryant. Their bond soon developed into a brotherhood that was to last beyond the courts.
Gasol, who Bryant often referred to as one of his favorite teammates, once admitted that their chemistry developed right after their first meeting. Even after the late icon's retirement, the duo kept their relationship going strong.
It came as no surprise, therefore, that the 40-year-old father-of-one was one of those most hit by the news of Kobe Bryant's sudden death. Gasol has been open about the impact of Bryant's death on him, admitting he cried for several days after and was unable to talk to anyone.
Having mourned the loss of a brother and his acquired niece, birthing a new daughter was a most welcome development, and a means to keep their memories alive.