Remake of the 1999 Film 'She's All That' Will Star TikTok Influencer Addison Rae
The dancer and influencer can now add "actress" to her resume, and it is a dream come true for her to star on the reboot of a classic coming-of-age film reimagined for our fast times.
19-year-old dancer and social media personality Addison Rae's fame just keeps growing, and following her TikTok reign, she has already caught the eye of Hollywood, and she is about to make her debut on the big screen.
On September 11, 2020, Rae took to her Instagram feed to share the happy news that she will be starring on the upcoming film "He's All That," a remake of the 1999 teen comedy classic "He's All That" starring Freddie Prinze Jr. and Rachael Leigh Cook.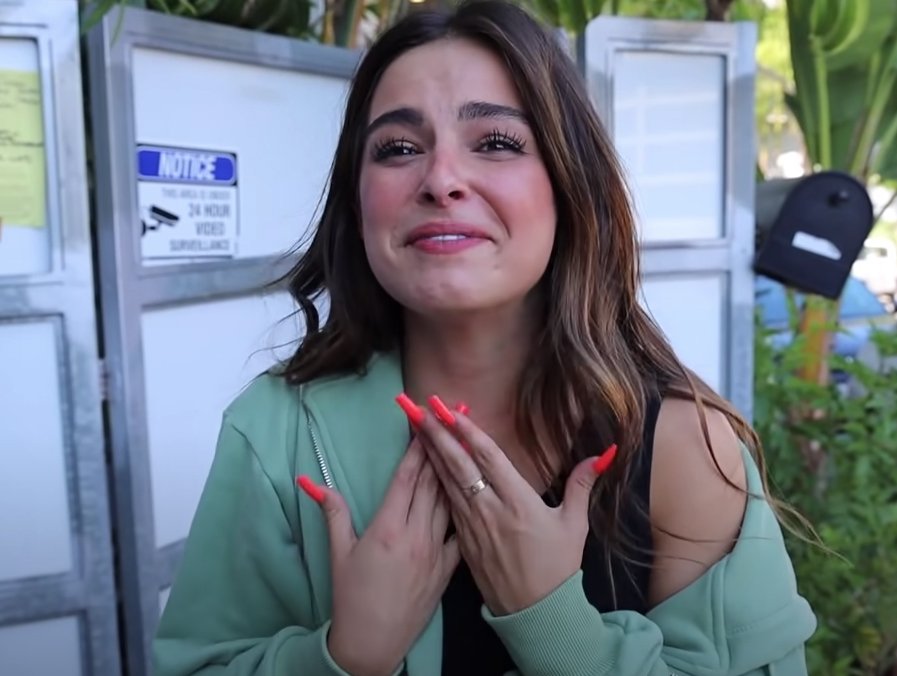 On the post's caption, Rae shared a capture from Variety giving the exclusive news of her upcoming acting debut, celebrating that her dreams were coming true with this exciting career move.
Rae also added that the film, which premiered the year before she was born, was one of her "all-time favorite movies," and she thanked her huge fan following for their love and support, which have given her a powerful platform, writing:
"I can't wait to work with this amazing team and everyone involved in making the film and am so thankful to everyone who gave me this incredible opportunity."
"HE'S ALL THAT"
"He's All That" has reportedly been in the works for years, with Mark Watters, whose credits include the likes of "Mean Girls" and "Freaky Friday," chosen as its director.
It is going to be a gender-swapped reboot of the original film (which was in turn based on George Bernard Shaw's "Pygmalion" and the film "My Fair Lady"), which will see Prinze Jr.'s character reimagined as a teenage girl.
According to Variety, in order to give the story a 21st-century feeling, the film's main character will be a social media influencer, making Rae, TikTok's second-most followed person, a perfect choice.
TIKTOK ROYALTY
Rae is one of the most recognizable faces to have found fame and fortune thanks to the Chinese-owned video-sharing platform that has taken the world by storm, to much disgust of President Donald Trump, who has threatened to ban the app.
Apart from having more than 54 million followers on TikTok as of August 2020, Rae has made an estimated $5 million in 2019, capitalizing on her fame to create her own makeup line and to land deals with American Eagle and Spotify.
"TikTok is what got me to where I am," Rae acknowledged in an interview with Forbes early in August.