Here's How Gladys Knight & Patti LaBelle Paid Tribute to Their Friendship after 'Verzuz Battle'
In the September 13 "Verzuz" episode, Gladys Knight and Patti LaBelle came together for a friendly sing-off that turned out to be one of the most epic and the chattiest episodes of the season. 
In the latest installment of "Verzuz," legendary singers Gladys Knight and Patti LaBelle squared off live in a highly anticipated matchup of the webcast series on Sunday night. 
The iconic soul voices got together for an epic "Verzuz," much to the delight of over half a million fans who were glued to their mobile devices to witness the epic battle. More people tuned in via Apple Music.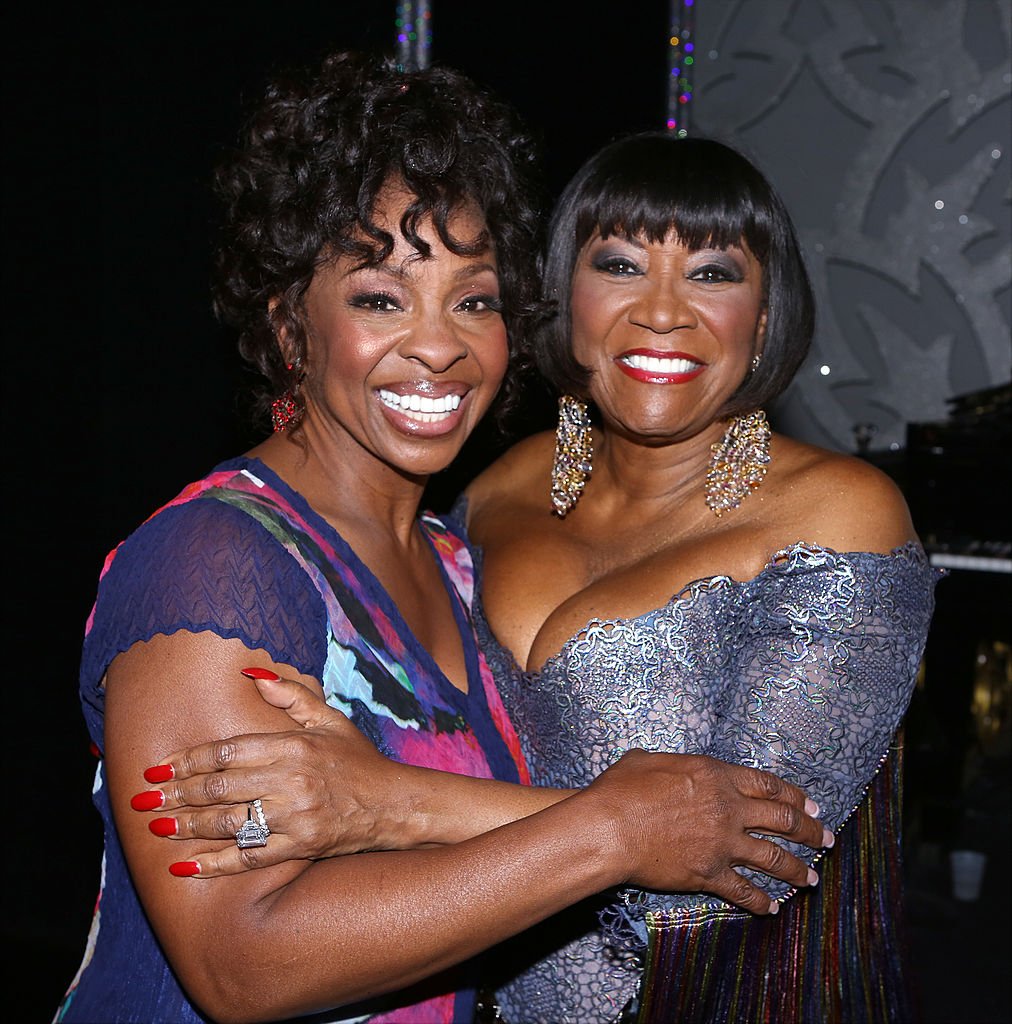 THEIR LOVING TRIBUTES
For the first time, thousands of fans watched the battle in the series' official YouTube channel. After an epic sing-off, the ladies took to Instagram to share snaps from the memorable night. 
LaBelle shared a photo of herself and Knight sharing a high-five. She looked gorgeous in a shimmery metallic pink coat with a purple satin top and a matching pair of pants.
In the caption, she called Knight her sister and thanked her and the series' producers, Timbaland and Swizz Beatz who made the epic celebration possible. She also thanked the viewers for joining them. 
When Brandy and Monica battled it out the last time, around 1.2 million viewers logged in to witness the episode.
MAKING HISTORY TOGETHER
Meanwhile, Knight shared another heartwarming snap of herself and LaBelle sharing a hug as they walked away from the stage. She thanked LaBelle for the night and showed her appreciation for the fans. 
The ladies who have a long history together kicked off the event by having a long chat about their memories together and also recounted how their careers had intersected over the years. 
It was one of the most memorable battles in the series because of the love they have for each other and the showdown was no less epic with the ladies belting out some of their greatest hits. 
Gladys won 7 rounds out of 14 while LaBelle won 5. When LaBelle sang "Over the Rainbow" and Knight belted out "Neither One of Us (Wants to Be the First to Say Goodbye)" in the ninth round, it ended in a tie. 
ONE FOR THE MEMORY BOOKS
The 14th round was a tie as well with LaBelle singing "You Are My Friend" / "If Only You Knew" and Knight singing "That's What Friends Are For" along with Dionne Warwick. 
When Brandy and Monica battled it out the last time, around 1.2 million viewers logged in to witness the episode. LaBelle and Knight's sing-off may not have topped those numbers, but it was definitely unforgettable.