Keyshia Ka'oir Poses in Front of a Rolls Royce as She Flaunts Baby Bump in a Tight Black Dress
Keyshia Ka'oir headed out to visit the doctor to see how her unborn child was doing, all while looking beautiful in a chic black outfit and a long floral robe. She shared a couple of snaps before the visit and also showed off her glossy red Rolls Royce on Instagram.
Gucci Mane's wife Keyshia Ka'oir is all about luxury and fashion. During one of her routine doctor visits, she looked stunning in a curve-hugging black outfit that she paired with a long robe. 
Ka'oir took to Instagram to share a couple of snapshots from before she headed out. As she showed off her growing baby bump, her manicured nails stood out against the black dress.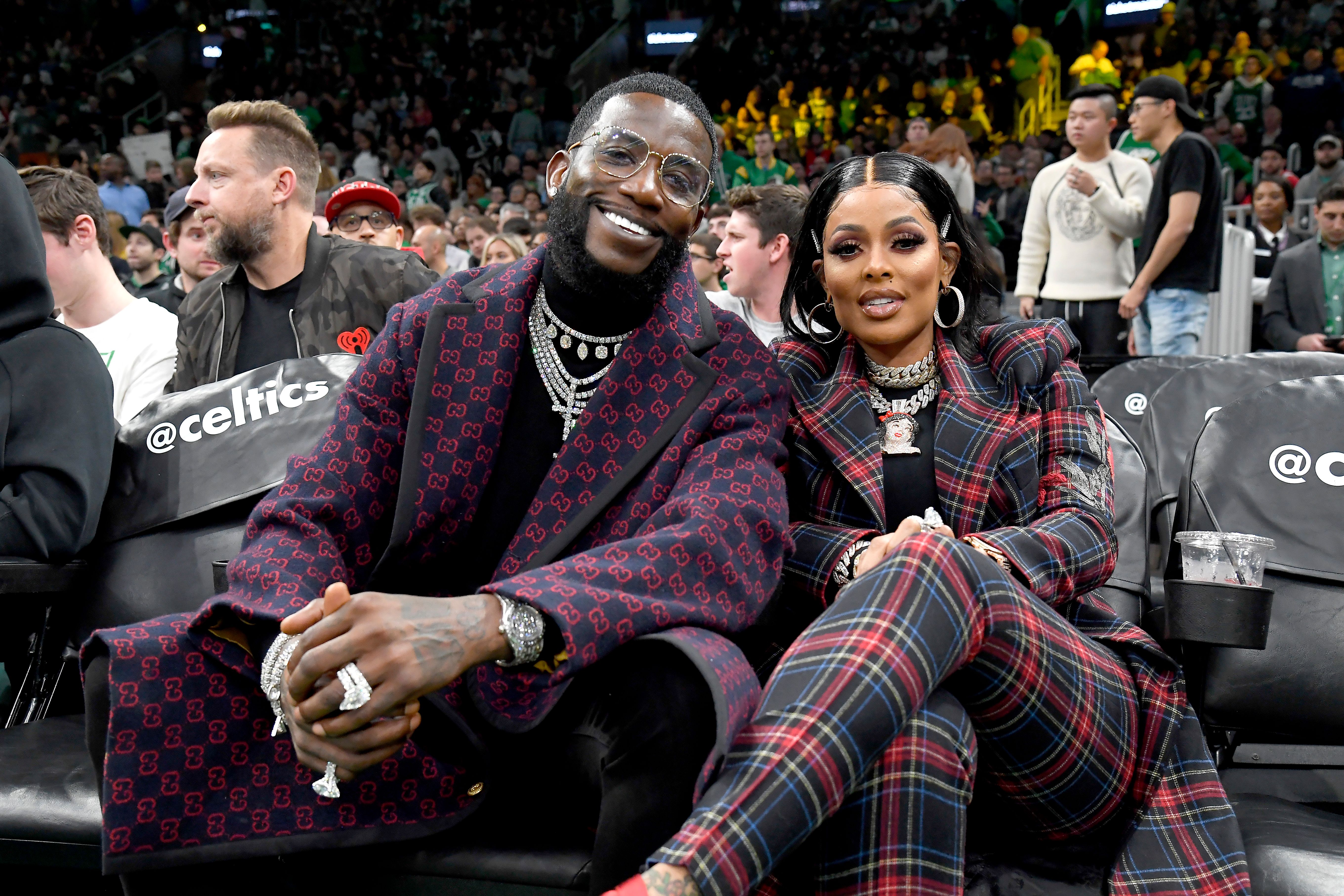 KEYSHIA IS ALL ABOUT LUXURY
The buttoned floral robe covered up her back. As for footwear, she opted for a comfortable pair of pink Chanel Espadrilles that matched the color of the beautiful long robe. 
What was more eye-catching than Ka'oir herself was the sweet ride she was leaning on to as she posed for those photographs. The jaw-droppingly beautiful Rolls Royce left Ka'oir's fans drooling. 
Ka'oir and Mane's social posts always speak luxury. The power couple never ceases to render their fans speechless with their luxury rides, wardrobe, and bling. They are also infamous for giving each other expensive gifts. 
Ka'oir, who has her own cosmetics and fitness line, married her man in October 2017 in a lavish Miami ceremony.
KEYSHIA AND GUCCI'S FAMILY
Ka'oir and Mane first announced the news of their pregnancy on August 15. Mane excitedly shared the news on his Instagram with a photo of his pregnant wife in sultry lingerie. 
Ka'oir shared another photo in the same lingerie on her Instagram. In the snapshot, she showed off her diamond jewelry and long, manicured nails while sitting on the edge of a bathtub. 
Mane is a father to his 12-year-old son Keitheon who he shares with his ex, Sheena Evans. Ka'oir also has three children from a previous relationship but none of them post photos of them on social media. 
The reason why they keep their children's lives so private is simply the couple's desire to keep that aspect of their lives private. Neither of them wants their kids in the limelight. They just want them to be children. 
SHE CHANGED GUCCI'S LIFE
Ka'oir, who has her own cosmetics and fitness line, married her man in October 2017 in a lavish Miami ceremony. The star-studded event was attended by the likes of Sean "Diddy" Combs, Monica, Big Sean, and Jhene Aiko. 
Mane is grateful to have a loving wife like Ka'oir who stayed by his side when he was at his worst. She helped him get his life back on track with rehabilitation and therapy.