Kelly Clarkson Opens up about Trying to Navigate Divorce within a Blended Family
Kelly Clarkson got candid about how she is navigating her divorce from ex-husband Brandon Blackstock as they handle their blended family. The singer revealed that she wants her children and stepchildren to have their much-needed privacy. 
Since singer Kelly Clarkson announced her decision to get a divorce from her husband of seven years, Brandon Blackstock, the media has been blowing up with headlines. 
While the "American Idol" alum has been open to the public about the details of their split, she recently admitted that she seeks privacy for her children.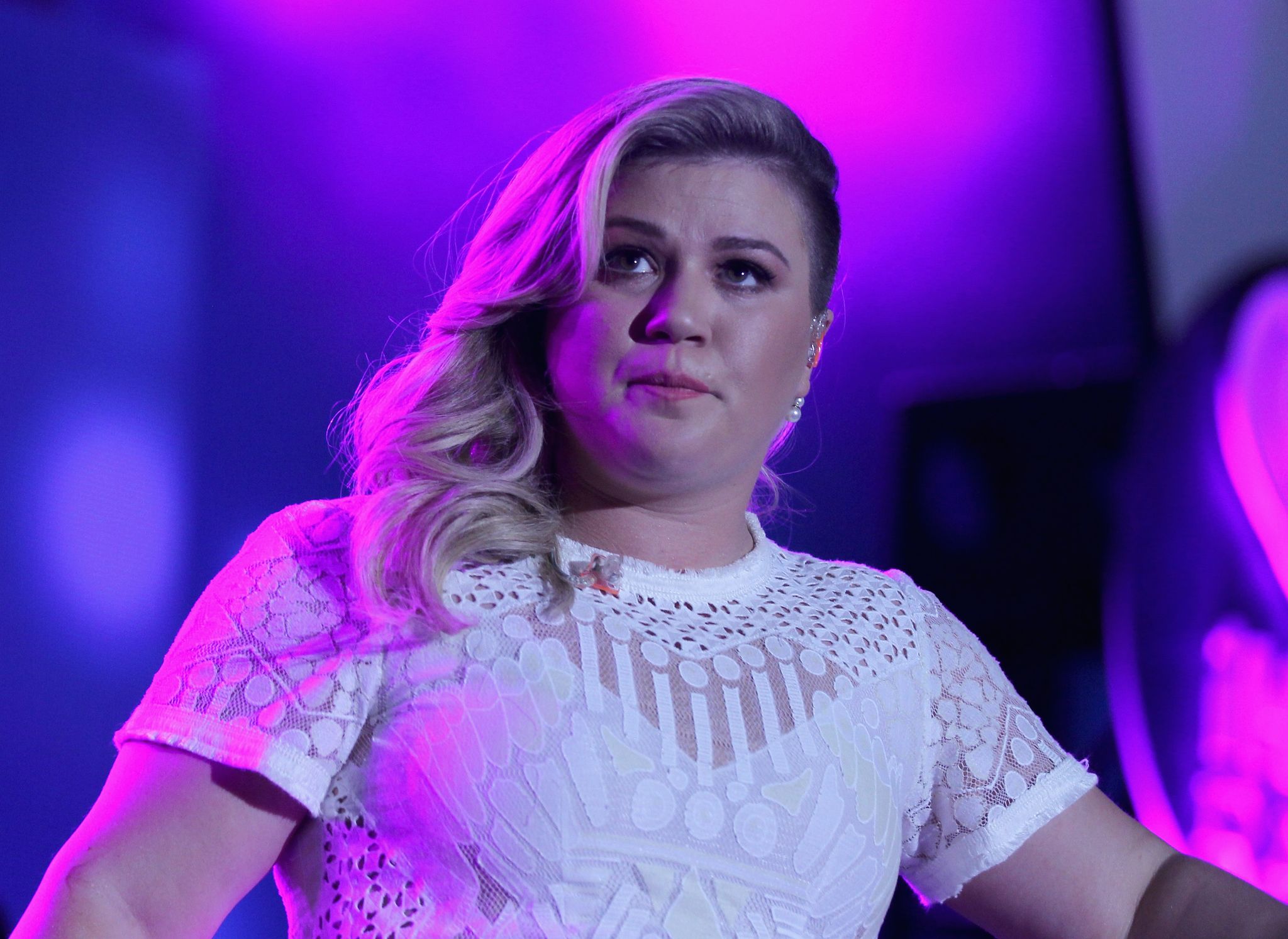 During an appearance on the "Today" show, Clarkson opened up about how she is navigating the publicity of the divorce while trying to protect children and stepchildren.
According to an insider close to the "Stronger" crooner, she bombarded herself with work to stay positive while going through the divorce proceedings.
The three-time Grammy Award winner revealed to host Hoda Kotb that like most divorces, she didn't see it coming. She believed she was going to spend forever with Blackstock, but, unfortunately, life had other plans for them.
"It's a lot to process and deal with, just as a family," Kelly Clarkson said of her divorce from Brandon Blackstock. https://t.co/GzIUSpakAh

— In Touch Weekly (@intouchweekly) September 11, 2020
The "Because Of You" crooner, who is known for her honesty, admitted that she has tried to be open about their split to show everyone that her life isn't all perfect. However, she has had to watch her candidness for the sake of her blended family. The singer explained:
"We have four kids total together. So that's a lot of hearts involved, and you just have to be really careful. It's just a tricky thing to navigate. It's hard on everyone involved."
Explaining further, the show host also noted that the fact that she and Blackstock were in the public eye made privacy a little more complicated. 
Kelly Clarkson Shares a Rare Update on Her Family Amid Divorce From Brandon Blackstock https://t.co/9FVJoIJtsM

— House Beautiful (@HouseBeautiful) September 15, 2020
Fans may recall that Clarkson filed for divorce from Blackstock in June and cited irreconcilable differences as the reason behind their split. She also requested joint custody for their two kids, River Rose, 6, and Remington, 4.
During a previous sit-down with Willie Geist on "Sunday Today," the 38-year-old got honest about how she was dealing with the divorce and revealed that her life "has been a little bit of a dumpster."
The singer confessed that it was a trying time for her and she has had to resort to speaking to her friends who have been through a divorce to understand how they survived. 
Nevertheless, the year hasn't been total chaos for the record-breaking singer as she won her first Emmy Award for the first season of her talk show, "The Kelly Clarkson Show."
Clarkson recounted that she had no idea she won the award as she was busy playing Legos with her children when her executive producer informed her of the victory. 
Alongside the achievements has come a hectic schedule for Clarkson who has kept busy with several projects. While running her show and creating music, the singer has also dabbled in a lot of hosting and judging duties.
According to an insider close to the "Stronger" crooner, she bombarded herself with work to stay positive while going through the divorce proceedings.
The source noted that being occupied has been therapeutic for Clarkson amid the emotional hurt. However, her loved ones seem to disagree as they reportedly worry about her taking on too much amid the painful readjustment.
Wow. Shaming a woman who has a great work ethic, is a great mom, and who steps up and fills in when a friends asks for a favor because that's actually what "good old country girls" do.... this can't be who you are deep down. I have more faith in your heart. Aim higher please ❤️ https://t.co/FrWtlqdMbY

— Kelly Clarkson (@kellyclarkson) August 13, 2020
Unfortunately, her busy lifestyle has been accompanied by hurtful comments from trolls. In August, the singer clapped back at an internet user who insinuated that her work life was responsible for her divorce.
Clarkson graciously set the record straight, maintaining that she was a great mother and a good friend with a great work ethic before urging the fan to do better.