Ice-T & Coco Austin's Adorable Daughter Chanel Poses in a Cool Dress with Matching Accessories
Ice-T and Coco Austin's only child, Chanel, looked stylish and chic as she posed in cool dress and matching accessories.
Rapper Ice-T and his model wife who is also a TV personality, Coco Austin, are proud parents of their 4-year-old daughter and they usually dote on their little princess online.
The couple often share snaps of Chanel who already has a large following on her page. To begin the week, Austin treated her Instagram disciples to two sweet images of the little princess in a gorgeous outfit.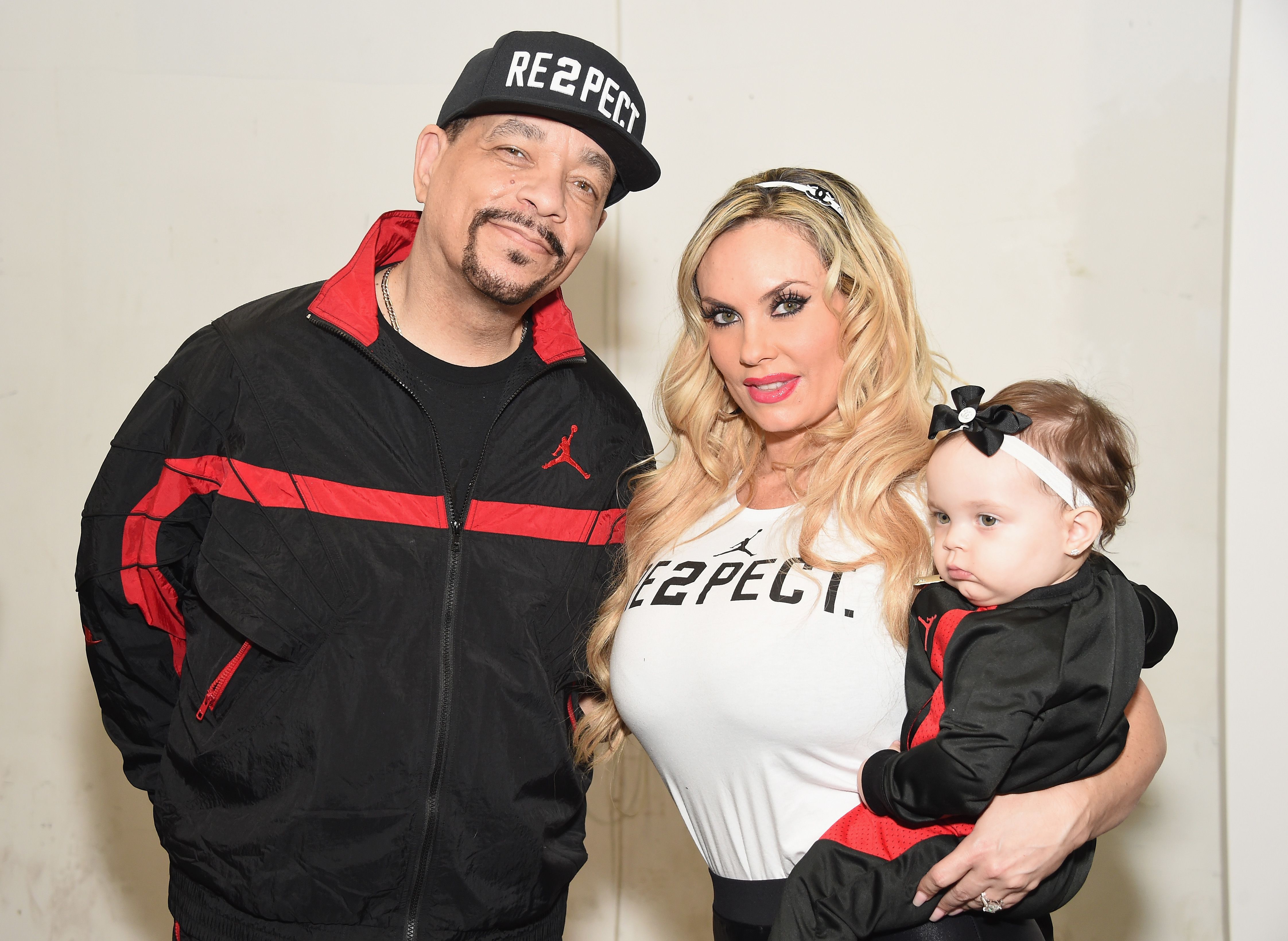 Chanel donned a colorful dress that ran past her knees. Her chic fashion was completed with beautiful blue hair and neck accessories that paired well with her outfit.
In the affair of motherhood, Ice-T's wife has learned to harness every opportunity to spend quality time with her child.
In the first photo, the youngster proved that she inherited some of her mom's model genes. The 4-year-old struck a head-turning pose. She hung one hand in the air and mildly held her dress with the other while keeping a straight face, with crisscrossed legs.
For the second image, she concentrated on showing off her teeth in a lovely smile. The heart-melting caption that followed the update revealed that Austin is enjoying motherhood with her Instagram-famous daughter. She captioned the post with:
"Im not mad at all people want more of Chanel than of me...She is more adorable I get it."[sic]
She concluded by mentioning that Chanel features weekly on her Instagram post, which to her, is what "proud moms" do.
Austin's post had many likes. Her online audience flooded the comment section with many admirable words for her cute daughter, making the proud mom right about her daughter's popularity.
In the affair of motherhood, Ice-T's wife has learned to harness every opportunity to spend quality time with her child as well as exalt her.
In May, the mother of one spent some bonding time in the sun. Both mother and child were seen enjoying their alone time as they twinned in the same color of swimsuits.
In the caption, the model confirmed that she and her mini-me could create the environment they want. Sometimes, the girls' choose to have the rapper on board for an even more intense family bonding time. 
Before the year began, the couple and their daughter were reported to have attended a pool party at Tampa. The entire clan was dressed to kill for the occasion. 
Ice-T opted for a black short sleeve shirt with shorts and paired it with white sneakers and dark sunglasses. His wife rocked a black fishnet dress on a jeweled nude one-piece swimwear with pieces of gold jewelry and heels. She also added sunshades to her look.
Chanel was also included in the fashion mix. The 4-year-old teamed up with her parents for the sunglasses look and dressed in a pink two-piece swimsuit.
From stylish images of her daughter to outings featuring the family of three, the 41-year-old is ever ready to share her motherhood experiences with the world. Sometimes she even gets a little personal. 
A few months ago, she revealed that her mini-me still gets breast milk which is aimed at soothing her. Austin explained that her daughter eats a lot of meat and is not an enemy to real food, which makes her happy.