Gabrielle Union Reveals the Cosmetic Products She Uses & Flaunts Results of Her Makeup Routine
Iconic actress Gabrielle Union recently schooled her Instagram followers with a one-step beauty tutorial. The talented actress shared a montage of pictures showing off the fantastic results of her makeup routine.
Gabrielle Union has spent the past few months self-isolating with her husband Dwyane Wade and their kids amid the ongoing novel coronavirus pandemic. 
Despite the extended stay at home, Union has still maintained a very active presence on social media as she regularly keeps her fans updated on her daily activities by posting her dance party moves with stepdaughter Zaya and posing poolside for stunning swimsuit photoshoots.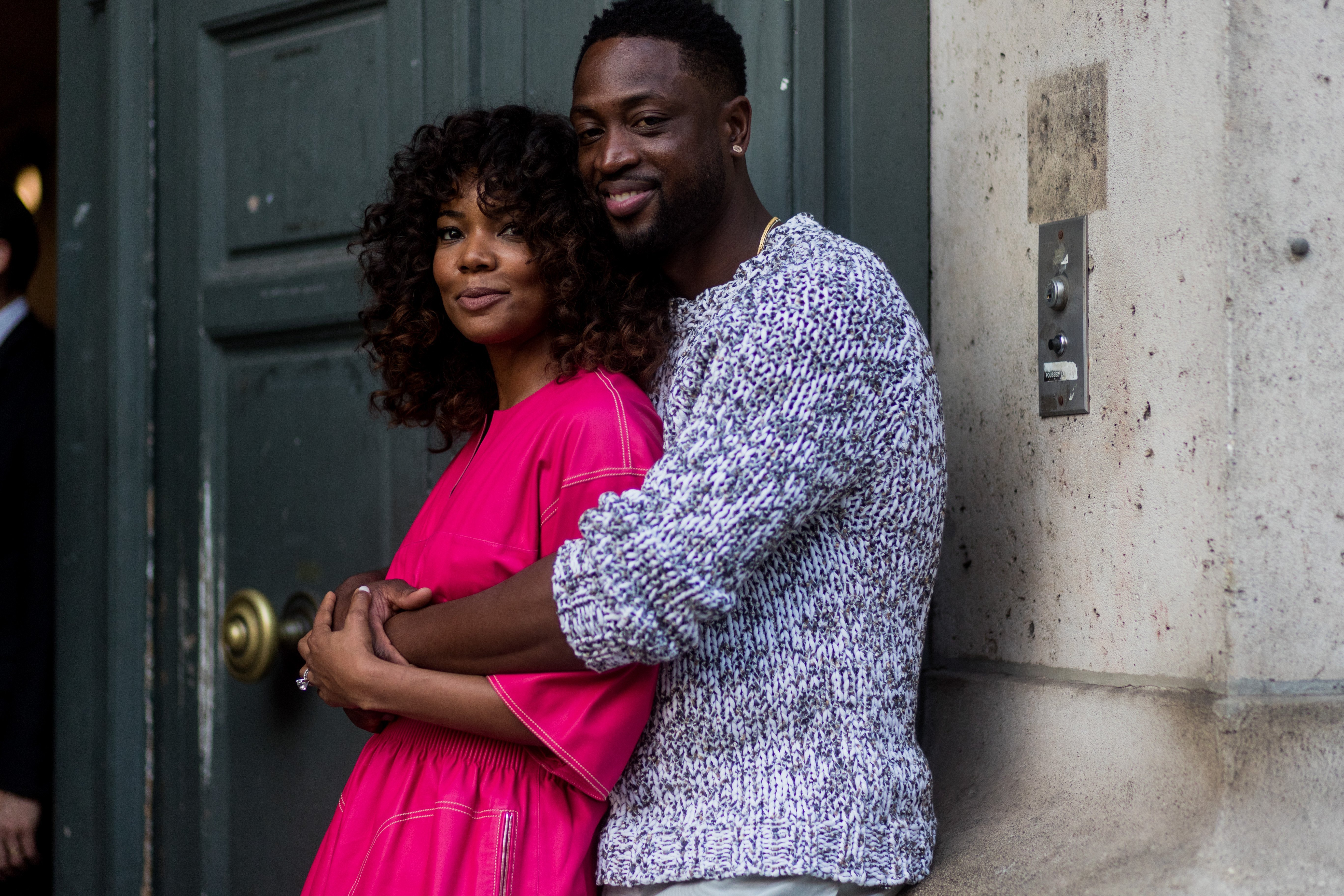 Recently, the 47-year-old actress took to her Instagram page to share a one-step makeup routine for a quick virtual call using only the Fenty Beauty bronzer. It is hard to believe but the results were amazing. 
The actress can be seen wearing a plain white tank top with her beautifully braided hair in a bare-faced selfie. In the caption, the actress proceeds to detail her newly discovered one-step beauty routine. She wrote:
"I feel pretty good about where I'm at, but wanted to pop my skin with a little something for these Zoom calls without putting on a full face of makeup."
Union strikes four different poses in her Instagram post following the application of the Fenty Beauty bronzer. The results of Union's brand new one-step trick is subtle but fabulous as she shows off her glowing cheekbones and skin.
The "Deliver Us from Eva" star also took the opportunity to spend some quality bonding time with her stepdaughter Zaya. In the fourth photo, Zaya posed alongside Union while wearing a grey-colored top with a black and white durag. 
One of her trusted go-to beauty routines over the years has been to avoid wearing tons of makeup.
Union's stunning photoshoot proves that it may be best to always go for less when it comes to makeup. More importantly, the multipurpose product comes in 8 different shades and only costs $30.
Before concluding her lengthy post, Union made sure to let her followers know that the shoot was done purely out of her love for the bronzer and not an ad or promotion. In her words:
"Just sharing what I learned. Happy Friday folks!!! Zoom innnnnn on this skinnnnnnnnnnnn."
At 47, Union continues to defy natural laws and she has left many wondering how she has managed to maintain an ageless looking face over the years.
However, the beautiful actress does not hesitate to share her beauty secrets with anyone who cares to listen. One of her trusted go-to beauty routines over the years has been to avoid wearing tons of makeup.
In 2019, while celebrating her 47th birthday which is so hard to believe since she can easily pass up for a 26-year-old, Union revealed another of her beauty secrets — plenty of water!
Union believes that beauty comes from within. Given how awesome she looks as she gradually approaches 50, it may serve those interested in age-defying beauty to pay more attention to the on-screen diva.