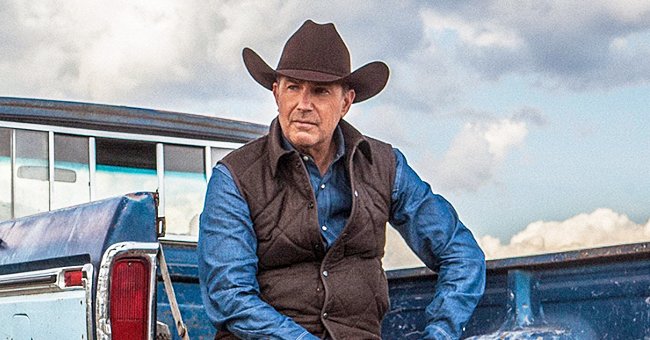 facebook.com/yellowstoneparamount
'Dallas' Writer Discusses the Possibility of Kevin Costner's Character Dying in 'Yellowstone'
Paramount Network's "Yellowstone" is not far off from the storyline of the hit 80s show, "Dallas." Loraine Despres, who wrote one of the most famous episodes for the old series, gave her input on "Yellowstone's" finale.
Fans are eagerly awaiting the outcome of last season's finale of "Yellowstone." Kevin Costner's character John Dutton has his life hanging in the balance, while Beth and Kayce's are also on the line.
This week, Entertainment Weekly spoke to scriptwriting expert Loraine Despres about what she thinks might happen to Dutton. Despres has a lot of experience to back her views.
HISTORY-MAKING WRITER SPEAKS
Despres has written for shows like "CHiPs," "Knots Landing," "Dynasty," and "The Love Boat." Notably, she wrote an episode for the 80s show "Dallas" called "Who Done It?" It is the third-most watched episode in tv history.
For Jamie to kill Dutton then and there would be brutal. On the other hand, it would be great for Costner and his personal life off-screen.
The episode gained its standing thanks to the cliffhanger at the end. Similarly, "Yellowstone" has its fans on the edge of their seats as they hope and pray that Dutton survives.
Despres thinks he might. Much like "Dallas' " main character J.R. got shot and survived, Despres believes Dutton will come out of his situation alive. She recounted:
"I saw the episode a couple of nights ago. He's shot, and then he pulls out the cell phone. I don't know why they made that decision to have Kevin Costner seem to be alive unless they wanted to make it different than 'Dallas.' "
In "Dallas," J.R. seemed to be clearly dead. In contrast, Dutton is hanging on for dear life in the season finale. Despres believes that perhaps "Yellowstone" writers are trying to put a "twist on the classic twist."
"Yellowstone" star Wes Bentley has also weighed in on the upcoming season. His character Jamie has a lot going on with Beth, whom he forced to have an abortion.
He might also have a chip on his back from being adopted. Some fans theorize that Jamie might have been the one who shot the main character. However, Bentley said right now Jamie has "no spine or legs to stand on."
Kevin Costner speaks at the Cannes Lions Festival in France on June 21, 2018 | Photo: Getty Images
If it were Jamie who potentially killed John, Bentley would have to swallow his words. John was helping out strangers from the kindness of his heart when he fell at the hands of an assault rifle.
COSTNER FACES CHALLENGES WITH SHOOTING
For Jamie to kill him then and there would be brutal. On the other hand, it would be great for Costner and his personal life off-screen. Over the three years of shooting "Yellowstone," he's missed out on a lot of family time.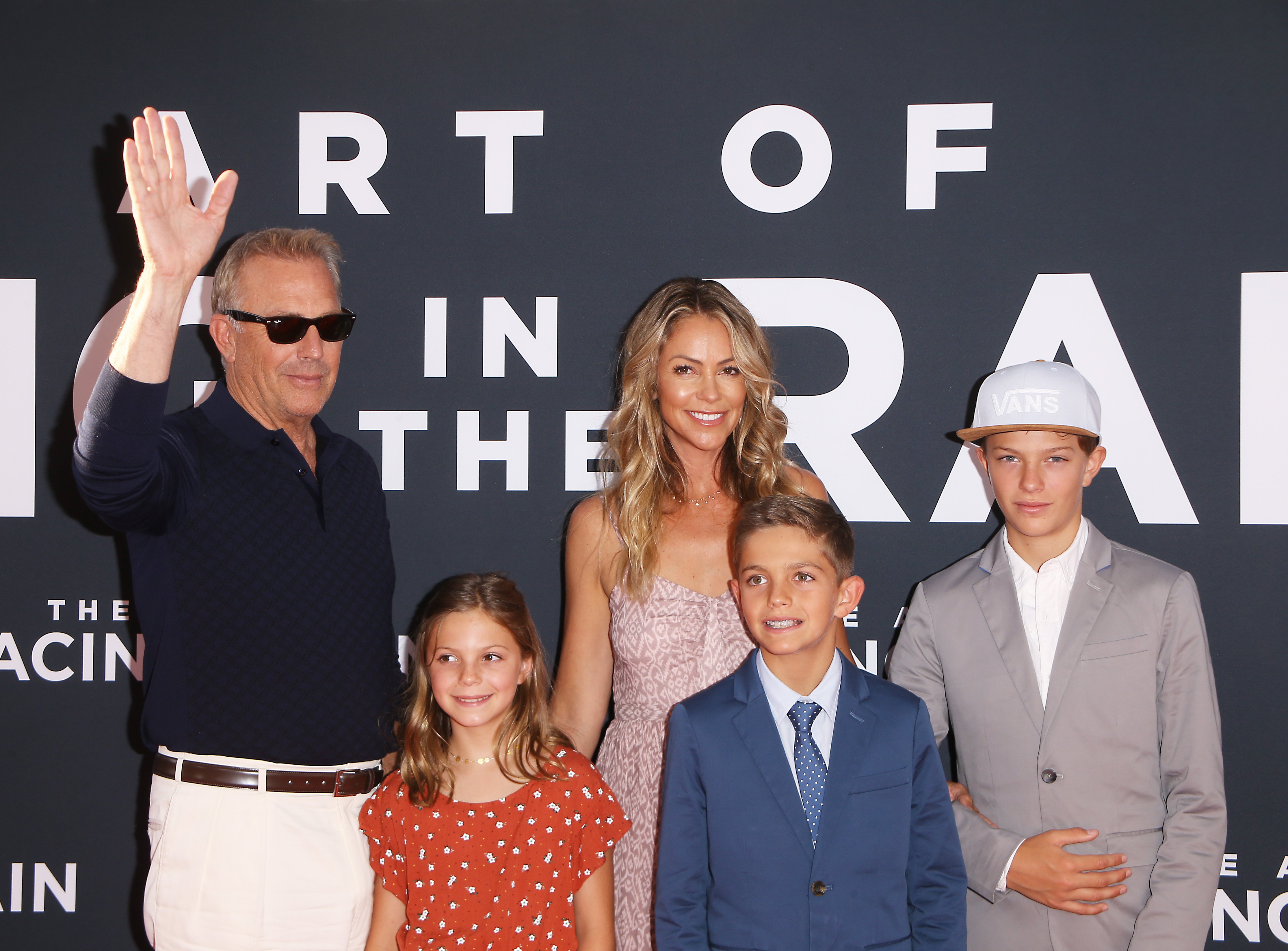 Kevin Costner with wife Christine Baumgartner and three of his children at the premiere of "The Art of Racing in the Rain" in Los Angeles, California on August 1, 2019 | Photo: Getty Images
The tv series calls for long working days. "Start early, and they go late," noted Costner last month. The actor has been married to wife Christine since 2004 and has seven children.
Please fill in your e-mail so we can share with you our top stories!