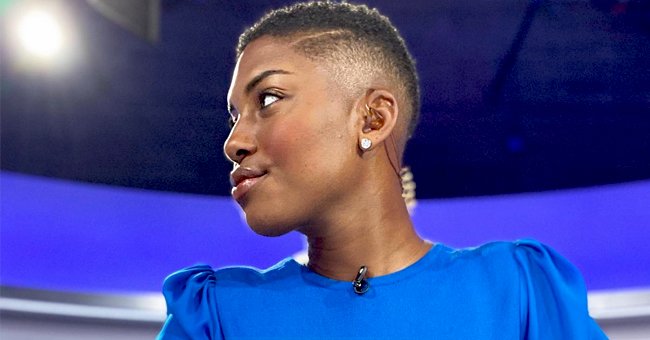 twitter.com/lenapringle
News Anchor Lena Pringle Shows off Gorgeous Natural Haircut in the TV Studio
News anchor Lena Pringle has gone viral after sharing an adorable video on social media of herself wearing her short, natural hair on air.
Lena Pringle, a TV anchor and reporter with WJXT News4JAX in Jacksonville, Florida, took to Twitter on September 8 to show off her short, natural hairstyle in the television studio.
"New haircut w/ a first time cut-in part mixed with a light natural beat," Pringle captioned the post. The anchor proudly added that the cut looks "fire" on television.
Pringle's charming clip drew praise from her fans and fellow news anchors, including Tessa Spencer, who is an Emmy nominated television news anchor on ABC 4.
The 27-year-old journalist also shared several photos of her natural taper cut on Twitter, where it was retweeted more than 10,000 times as of this writing.
"Shoutout to the people who told me I wouldn't be able to get/keep a broadcast news job with a short natural haircut," Pringle wrote. "Joke's on you, huh?"
Since 2018, Pringle, who is admired for looking fit and fine, has worn her hair in short natural styles. However, the new hairdo marks the shortest cut she has ever gone.
In a candid interview with TODAY Style, Pringle said she has been in a "mental slump" recently and that she has been literally attempting to work her spirits up.
The anchor explained that she is a true believer of "when you look good, you feel good."
To boost her mood, Pringle later decided to try out the chic style. The anchor explained that she is a true believer of "when you look good, you feel good."
Pringle added that she never faced any complaint from her present boss for rocking her natural hair on television. In fact, since she started working for the Jacksonville station in 2019, Pringle has worn a natural style on the air.
The anchor went on to say that when she was hired, sporting her natural hair was "non-negotiable" for her. Pringle started by wearing a pixie cut at her previous station, and then she got consent from her news director to change to a natural style.
Another well-known public figure with short hair is veteran actress Viola Davis. Like Pringle, many people admire the Oscar winner's natural hair. She has always turned heads on the red carpet.
In the Steve McQueen movie titled "Widows," the award-winning actress plays her character, Veronica Rawlins, in her natural hair. The acclaimed film was released in November 2018.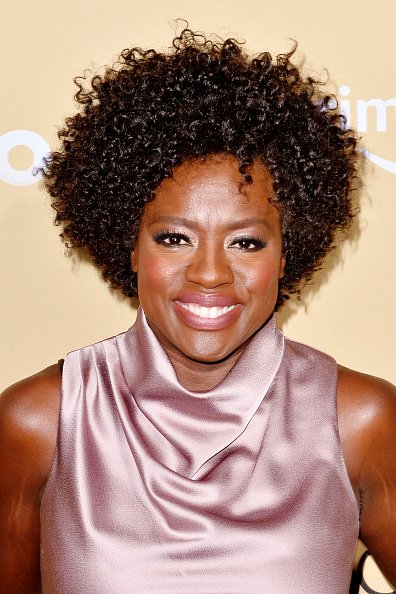 Viola Davis at The Grove on January 13, 2020 in Los Angeles, California. | Photo: Getty Images
In another news related to celebrity hairdo, "Strictly Come Dancing" judge Bruno Tonioli recently revealed that he has stopped using hair dye after two decades. According to him, he feels "liberated" with his new look.
In an interview, Tonioli quipped that he is now the spitting image of award-winning actor George Clooney. He added that the current global crisis had allowed him to reinvent himself.
Please fill in your e-mail so we can share with you our top stories!