Diana Ross' Daughter & Grandson Raif-Henok Look like Twins Showing off Their Beautiful Afros
Legendary singer Diana Ross's daughter, Rhonda Ross, and her grandson, Raif-Henok looked too adorable in a mother and son photo recently shared on Rhonda's Instagram.
Diana Ross's daughter, Rhonda Ross, and her grandson, Raif-Henok, recently let down their afros for a sweet post on Instagram. The duo looked adorable in the photo accompanied by a heartfelt caption which read:
"This boy, right here. Raif-Henok. I couldn't be more proud of who he is becoming. Generous and smart. Strong and so resilient."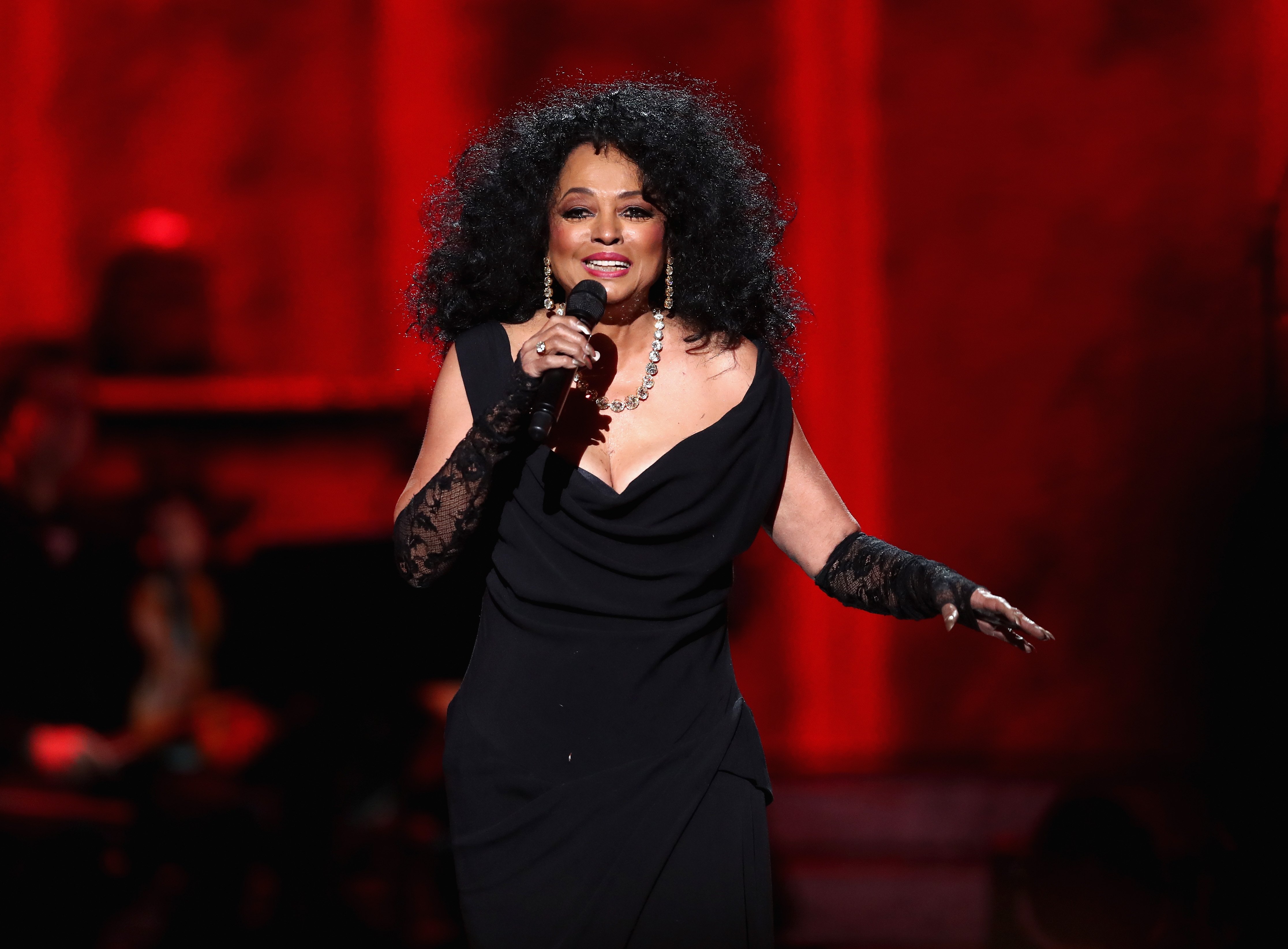 Rhonda encouraged her fans to join her for a program called "Resiliency 2020" on Thursday, September 10, at noon. At the event, she would open up about how she worked towards raising a resilient child like her son, revealing what it took to raise a child like that.
The proud mom and her son were both rocking their big beautiful afros while Raif stood next to his mom who was sitting. He wore a plain white t-shirt and a bright smile while Rhonda opted for a lavender slip with straps.
Rhonda's fans and followers were so moved by the touching post and the beautiful photo of her and her little boy. They flocked to the comments to praise her for doing such a great job at raising her young son.
She and her siblings had a very traditional childhood.
For Rhonda and Raif, they might share many similarities in their childhood. Being the daughter of the iconic Diana Ross and her grandson respectively, both mother and son have gotten a taste of living in the limelight and with recognition.
Rhonda, a singer just like her mom, has gotten somewhat used to people unavoidably tethering her person and career to Diana.
In 2014, the legendary singer's daughter got to be the opening act for her mom at the Theater at Madison Square Garden. She made sure to set some things straight and said:
"This is brand new for us. My mother raised five kids, and she raised us to be fiercely independent."
The iconic Diana hardly ever had an opening act but both mother and daughter were willing to break the habit to make history for that gig. 
Even with the incredible fame and influence that came with Diana's legacy and career, Rhonda told WGN News that she and her siblings had a very traditional childhood.
Traveling with their mother seldom happened and they were left in the care of Diana's mother until she passed.
Although Diana's schedule was as hectic as anyone could imagine, the mother of five made sure that she was always present in her kids' lives.
No matter how long she traveled for, she made sure to get back home in time to see them in the morning and get them off to school. The children did not forget those days of hard work and resilience that Diana put in for them.
In 2019, they paid tribute to her, giving a loving and passionate introduction to "Diana Ross: Her Life, Love, and Legacy," the documentary about her incredible life in celebration of her 75th birthday.
Little Raif also shared kind words about his famous grandma when he got the honor of introducing her performance at the Grammy Awards.
The 11-year-old generously praised his grandmother for breaking boundaries worldwide, and when Diana performed, she did not disappoint him.
Clearly, Rhonda has done a fantastic job in raising her son just as she claims her mother raised her and her siblings excellently. Not only has the young boy shown his great crowd control skills, but he is also multilingual.