'Black-ish' Star Anthony Anderson Mourns the Death of His Grandma with a Touching Tribute
Hollywood star Anthony Anderson put up a soulful write up in honor of his late grandmother who recently passed on. The actor held nothing back as he shared a tribute on social media.
"Black-ish" star Anthony Anderson recently lost his aged grandmother, Mamie and took some quality time to honor her with a post on Instagram.
The star actor uploaded a photo of him sharing a moment with the late matriarch where they both grinned at the camera in what seemed like a hangout in a park or garden.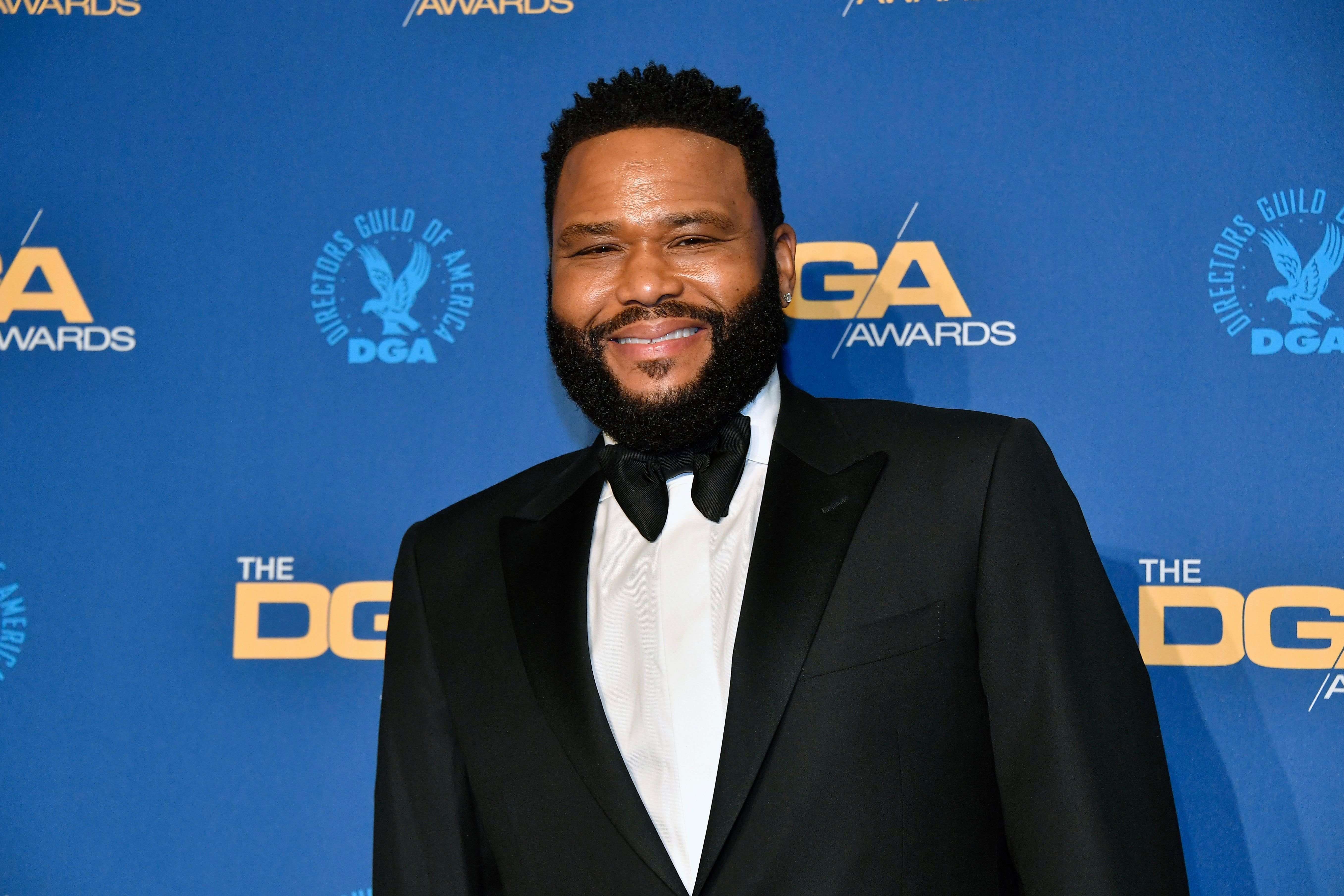 The picture was accompanied by heartfelt words in the caption where he explained the impactful role she played in his life. It began:
"Yesterday, we lost the architect of our family. Grandma Mamie, because of you, we are who we are today. Your light and love continue to shine through each and every one of us…"
The star went on with the matriarch's admirable qualities while showing gratitude for the values she taught him. Anderson concluded his tribute with a declaration of his affection.
[Anderson] decided to make his mom, Doris Hancox's acting dreams come true.
Fans did not hesitate to join him on the timeline with their farewell greetings for his grandma. Stars like Taraji P Henson, Tracee Ellis Ross, and Yara Shahidi also shared their condolences in the comments.
Months before the matriarch's death, the actor who plays Andre Johnson on "Black-ish" spent quality time and heartwarming moments with her. On Mother's Day, he poured out his heart in a venerating massage as he praised her. 
Beating the odds against COVID-19 stay-in rules, the TV actor once paid a quick visit to his grandmother at her home. Anderson, in an Instagram share, told fans that he adhered to the senior citizen's wishes and stayed in her courtyard, but later had to go up to give her the flowers he got for her.
It is safe to say that Anderson, 50, is a family man at heart who would always carry his loved ones along. Now that the "Transformers" actor is a seasoned and well-recognized star, he decided to make his mom, Doris Hancox's acting dreams come true.
Hancox, who always wanted to be an actress, had to put a hold on her dream after she got pregnant in high school. Being a single mother and a senior in high school, the then-teenager single-handedly raised her child to be a star.
Presently, the star mom is showing her comic expertise as a cast member in "Black-ish." Once speaking about her new status, Hancox mentioned that she loved it all:
"You know, nice cars and people fussing over you. I love it. I love it. I ain't lying. I love it…"
Anderson and his mom both work on the game show, "Tell the Truth" and according to him, Hancox's intricate values make her perfect for the ABC-aired game show.
The show has to do with public figures sitting as judges while determining if the show's cast were honest. According to the "Law & Order" actor, his mom was good at spotting liars.