Jessica Caban Is a Gorgeous Model — What to Know about Bruno Mars' Girlfriend
Iconic singer Bruno Mars has been serving fans with hit records for more than a decade, but little is known about his life away from music. The music star has been in a long-lasting relationship with fashion model Jessica Caban. Here is all you need to know about her.
Talented singer Bruno Mars has been one of the most prominent artists of the last decade, with paparazzi following his every move. So it is quite surprising that he could go under the radar with his longtime girlfriend, Jessica Caban, for so many years.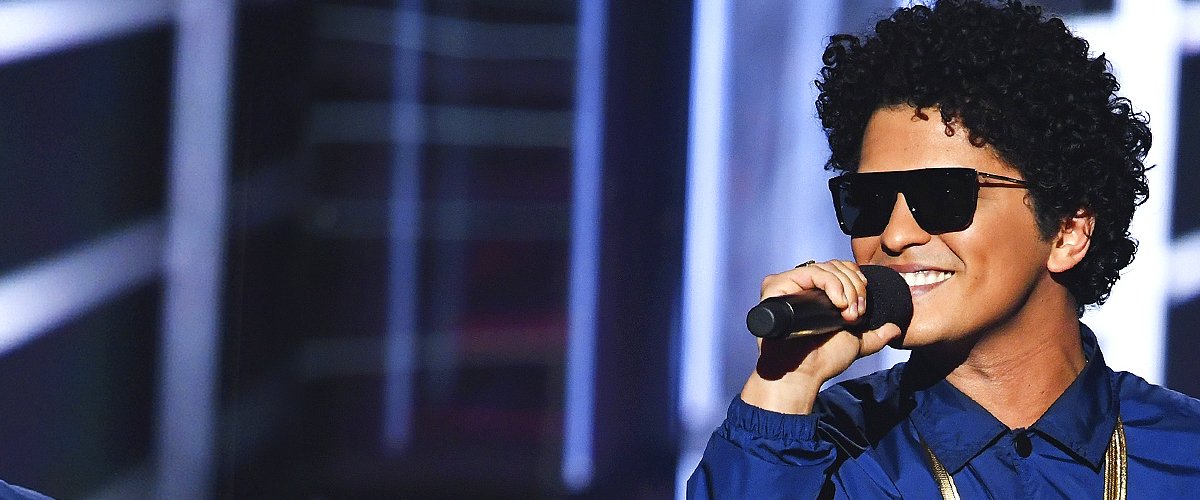 However, much blame cannot be put on the paparazzi as this is a testament to the ultra-private lifestyle of the multitalented singer. Mars has been dating the beautiful model for nearly a decade, and despite the fame, the two have remained committed to each other. 
The lovebirds even featured in CW's "Jane the Virgin," where Caban was cast as Sonia for several episodes, and Mars sang at a wedding in the season two finale. Despite their best efforts to keep their romantic life private, here is an inside look into the life of Bruno Mars' girlfriend Jessica Caban. 
WHO IS JESSICA CABAN?
Caban was born on June 13, 1982, in New York City, New York, as Jessica Marie Caban. She was born to Puerto Rican parents and was raised by them in Spanish Harlem. Despite coming from a humble beginning, she has built a good life for herself as a fashion model, actress, and entrepreneur. 
The 38-year-old actress launched her career in 2002 after she was selected to represent Jennifer Lopez's line "J-LO" following her emergence as a runner-up in a nationwide search. 
She later featured in several commercials and magazine covers until she landed the lead role in Proyecto Uno's music video "Holla." In 2008, she contested in the new reality TV competition Model Latina and emerged the first-ever champion. 
The victory earned Caban a $10,000 contract with Q Management. Since joining the outfit, there has been a significant upturn in her career with Caban featuring on several magazines and different campaign ads.
HOW JESSICA CABAN AND BRUNO MARS MET
For Bruno Mars and Jessica Caban, it was love at first sight. The cute couple met at her hometown of New York City and immediately hit it off. Emily Herbert, the author of "the Bruno Mars biography," further backs this up in the book.
Herbert explained that when it comes to approaching women he found attractive, Mars was never shy, and within a short time, the duo began dating sometime in 2011.
The first year of their relationship was not so easy as they had to endure a long-distance romance, with Mars settled in Los Angeles and Caban, a proud New Yorker. In 2012, she relocated to Los Angeles to be with Mars, and today, the couple share a LA home with their Rottweiler named Geronimo.
INSPIRATION FOR SOME OF HIS SONGS 
The lovebirds have been together since 2011, and Caban has witnessed her man blossom into the superstar he is today during their relationship. Within this period, Mars has released albums, received nearly a dozen Grammy Awards, and embarked on numerous world tours — with Caban firmly by his side through it all.
More importantly, Mars' romantic yet vivacious music has many times reflected his relationship situation with Caban. In fact, the award-winning singer has re-lived his relationship experiences in many of his Grammy award-winning songs.
During a 2013 interview with Rolling Stone, Mars revealed that his hit song "When I Was Your Man" was inspired by a time in his relationship with Caban when he felt he was losing her.
KEEPING THINGS PRIVATE
Bruno Mars and Jessica Caban's love story is unique in how the duo has carried themselves. Despite being continually in the public eye, the pair have managed to keep their relationship low-key. 
The "Finesse" singer prefers to keep his romantic life on the private side and avoids speaking about his relationship with Caban during interviews.
The couple also rarely makes public appearances, except when he brought her as his plus one to the 2018 Grammy Awards. The singer even gave her a shoutout after winning record of the year. He said:
"My lady, Jessica. I love you baby. Thank you for being my rock and being on my side throughout this whole process."
On her part, Caban has her Instagram page brimming with Mars' photos and sweet messages mainly dedicated to her man. From her Instagram page, it is also clear that the couple has a strong attachment to their families. 
She regularly posts pictures of her and Mars spending time with their families. In June, Caban took to her Instagram page to celebrate Father's Day with a sweet snap that featured her parents, Mars and herself.
FACTS ABOUT BRUNO MARS 
Bruno Mars was born on October 8, 1985, as Peter Gene Hernandez. He was born and raised in Honolulu, Hawaii, by his multicultural parents — his father is from Brooklyn, New York with Puerto Rican and Jewish ancestry, while his mom is Filipino and Spanish.
Mars grew up surrounded by music. His father was a percussionist while his mom was a talented singer. He developed an interest in music quite early in his life and earned his stage name as a child. The first part of his name came from his striking resemblance to professional wrestler Bruno Sammartino.
The second part of his stage name came much later when he was a teenager. Mars revealed he believed he would be so good people would think he was "out of this world." And so he settled for Mars!
Over the years, Mars rose from his humble beginnings in Hawaii to become one of this generation's most talented artists. Apart from his showmanship and electric stage performance, his ability to perform in various music genres sets him apart. 
Since releasing his hit single "Billionaire" in 2010, Mars has taken the world by storm and has dominated the last decade with back-to-back hits like "24K Magic," "Finesse," and "The Lazy Song."
Despite all the fame and fortune, Mars remains fully committed to Caban. The couple does not have any wedding plans anytime soon, and they do not share children, but just like his music, their enduring love story speaks for itself.