Remy Ma's Daughter Steals Hearts Showing Her Afro Puffs While Squinting Her Eyes in a New Photo
Remy Ma has always referred to her daughter as the golden child and this holds true as the little girl shines and steals hearts in her new Instagram photo.      
Remy Ma has taken to Instagram to show off her beautiful daughter. The rapper put up a cute photo of the little girl with a funny facial expression. Her caption read:
"@ReminisceMackenzie facial expressions are jokes? #MommysBaby #Mac #KenzieGirl #RemyMa."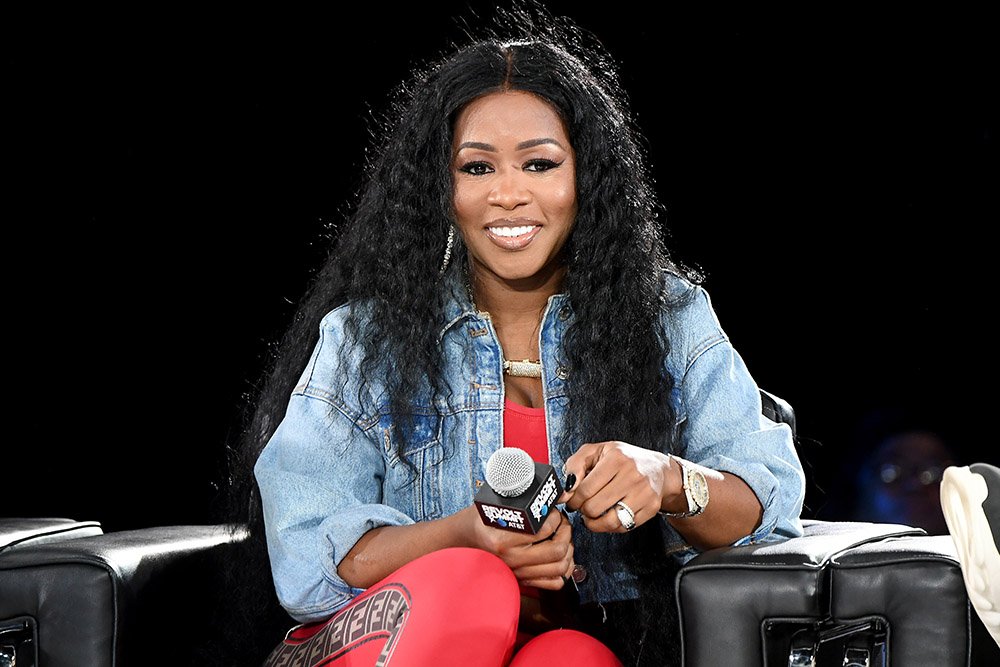 The photo showed her daughter, Reminisce Mackenzie, sporting two beautiful afro puffs with about four white round balls attached to elastic bands adorning them.
They were two beaded braids running down her forehead while she had another one running down the side. The nearly 2-year-old squinted her eyes as she looked at the camera. She also seemed to be holding something as she sat close to an unseen person.
The little girl was dressed in long-sleeved cat-themed pajamas while she sat on a grey surface which gave a cozy feel to the picture.
The couple was also separated when Remy Ma shot one of her friends in the stomach...
Remy's fans fell in love with the photo as they gave various captions to MacKenzie's look. There were also several comments about her resemblance to her mom, some even called them twins.
Many also loved her hair and asked what Remy was doing to grow it. The chants of "golden child" seemed to spread as many chose to refer to her that way.
The "Love & Hip Hop" star and her husband, Papoose, had their daughter on December 14, 2018 via IVF after suffering an ectopic miscarriage in 2017. The doctor told them Remy could not conceive anymore as a result of the miscarriage.
The couple was also separated when Remy shot one of her friends in the stomach and had to go to jail for about 7 years. They reportedly got married in a courthouse right before she was sentenced.
Mackenzie was a joy for both her parents as Papoose reportedly said they had been waiting for her and that she was a miracle. Remy pulled all stops for her first year birthday as she gave the little girl a surprise party.
Papoose shared in an interview that he was having the best time with his family during the quarantine. He also added that they had another baby on the way.