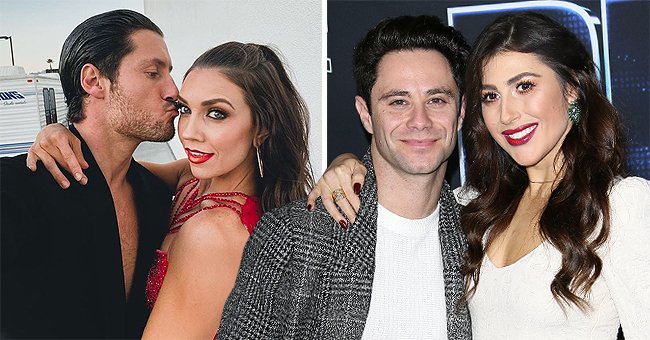 GettyImages instagram.com/jennajohnson
Val Chmerkovskiy & Other Married DWTS Pros Get Candid about Living Apart from Their Spouses
"Dancing with the Stars (DWTS)" professional dancer, Jenna Johnson, shared how she hates that she'll be away from her husband for the duration of the show. The changes this year left most pros surprised.
Speaking to Entertainment Online, she shared how rules have been implemented to prevent the spread of coronavirus on set. Daily health checks and COVID-19 tests are set to happen weekly throughout the show.
Measures are in place to keep everyone on set, including producers, on the advised eight-meter distance by health authorities. The professional dancers will be living apart from their partners over the next four months.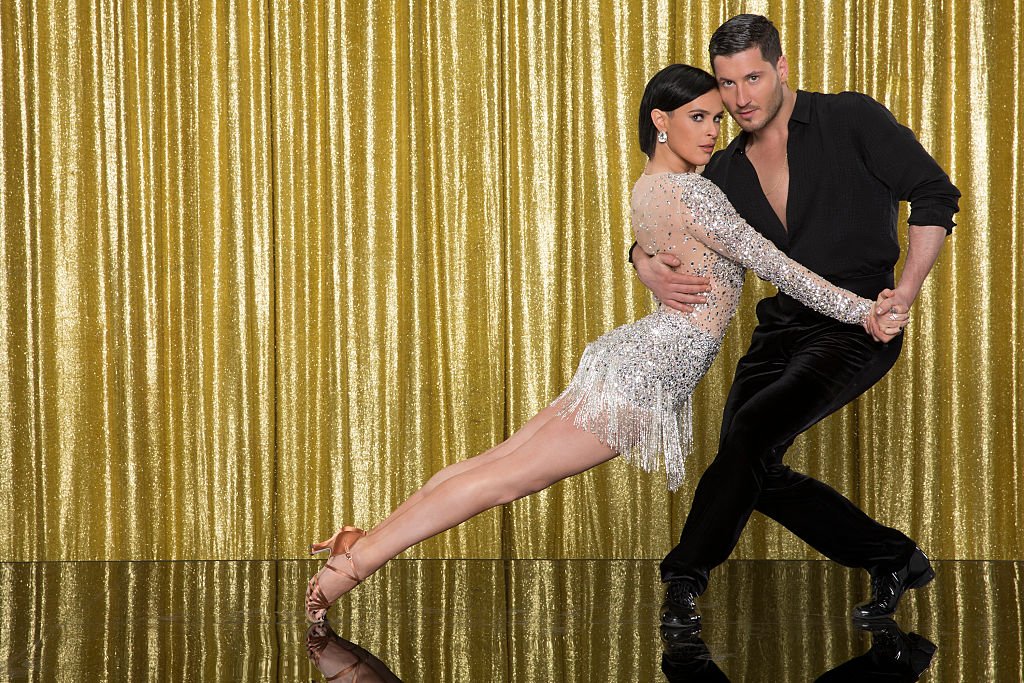 Rumer Willis and Val Chmerkovskiy during Season 20 of "Dancing with the Stars". | Photo: Getty Images.
In her interview with the publication and other pro dancers, Johnson offered a candid and honest view about the new set up. She did add that she understands the reasoning behind the new rules, saying:
"I hate it. I understand why the safety precautions, but it's very hard. I just want to touch him [Val Chmerkovskiy], hug him and cuddle with him. I want to spoon, that's all I want to do."
Husband, Val Chmerkovskiy, also a pro dancer on the dancing competition shared similar views to the separation. In the same interview, he said that he misses his wife but understands that this year hasn't been easy.
Although adjusting to the changes might take a while for the married dancers, Chmerkovskiy believes that it is a small sacrifice versus the opportunity to be on the show. Everyone's safety is important during these times.
Over the years, "DWTS" has seen more than just sizzling dance steps, but chemistry between some of the dancers and celebrities.
Fellow pro Emma Slater shared that the initiative by the producers was important and is what is required at this time. Slater also revealed that the seperation began roughly a month before the show premiered.
Over the years, "DWTS" has birthed successful relartionships between some of the dancers and celebrities. Many of the couples are reported to still be together, flourishing after the Season ended. Nikki Bella said:
"He [Artem Chigvintsev] lets me be me. I have never met anyone who's so supportive and I have no fear that he's ever going to leave me for my imperfections, which is so amazing."
Introduced in 2017, Bella and Chigvintsev saw their partnership lead to an engagement and son after the show ended. The same fate fell on Kym Johnson and Robert Herjavec who are now married with twins.
SHOW STOPPING DANCE MOVES
Currently on Season 29, the dancers figure that the changes will make for great entertainment. Slater's husband, Sasha Farber finds the changes will be a major gamechanger for viewers.
Slater said "DWTS" is mainly a human connection and interaction show and all of that is now being closely monitored. Camera's are constantly recording and that should also make for enjoyable TV.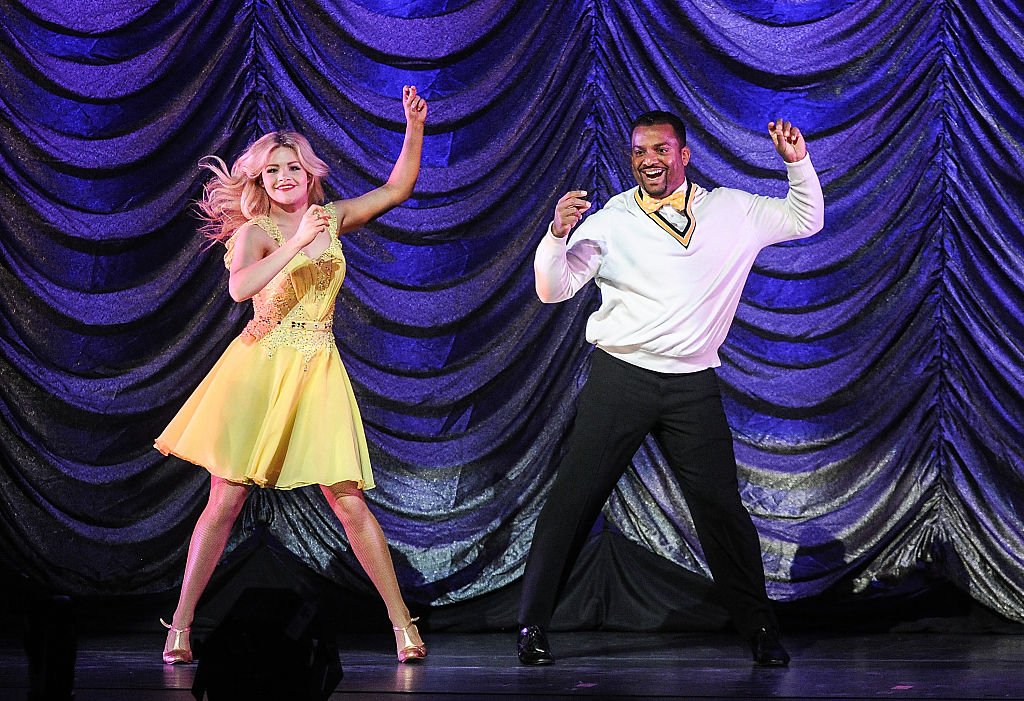 Witney Carson and Alfonso Ribeiro danced their way to victory on "DWTS" in 2014. | Photo: Getty Images.
This year has definitely come with a lot of changes. The reaction from viewers is yet to be determined, but Faber is confident that these moments may leave many amused.
Thus far, the dance moves seen on the premiere show have left contestants and viewers impressed. Sharing on the "DWTS" social media pages, fans are looking forward to next weeks episode.
Please fill in your e-mail so we can share with you our top stories!