People: Katie Holmes Spends All Day Texting Her New Boyfriend Emilio Vitolo Jr
Katie Holmes and her rumored boyfriend Emilio Vitolo Jr. are supposedly spending all day on their mobile phones. A source says the new couple can't get enough of each other. 
According to a new report from People, Katie Holmes, 41, and her new boyfriend Emilion Vitolo Jr. are staying in touch via their cellphones throughout the day. 
Holmes was first spotted with her new, younger beau on September 2. Vitolo Jr., a chef, later shared PDA with the actress in the streets of New York City.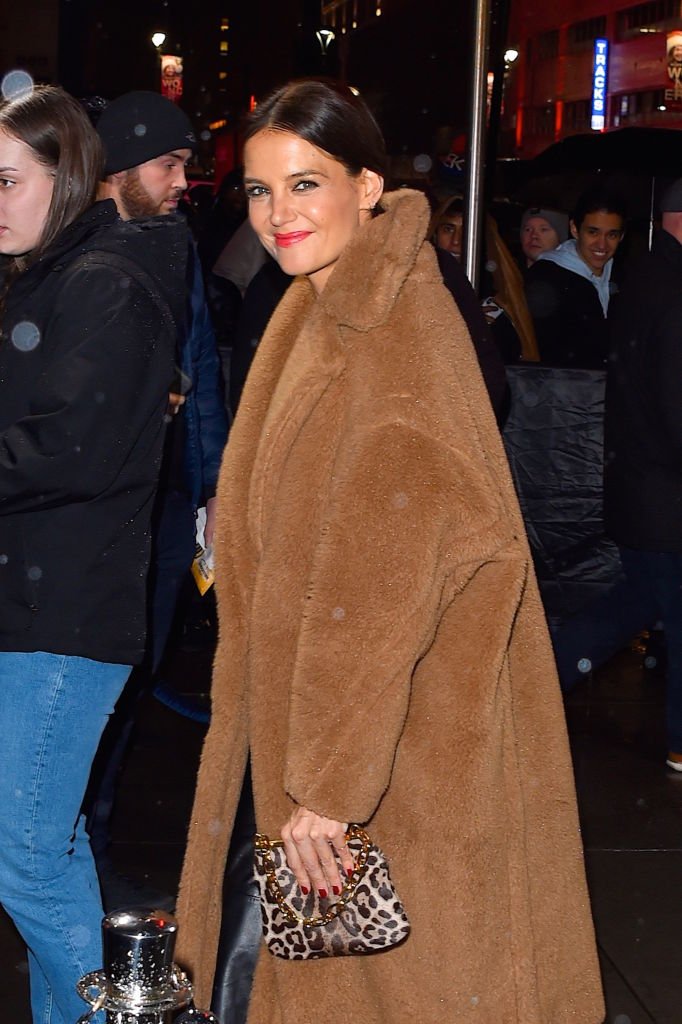 ABOUT VITOLO JR.
Vitolo Jr. is carrying his family torch as he works at his dad's restaurant, Emilio's Ballato. Celebrities are regular guests of the institution, which has been run by the family since they bought it in the early '90s. 
When Vitolo Jr. is taking a break from the restaurant's seven-day commitment, he spends much of his time speaking to Holmes. The heat from the kitchen is now a part of his personal life.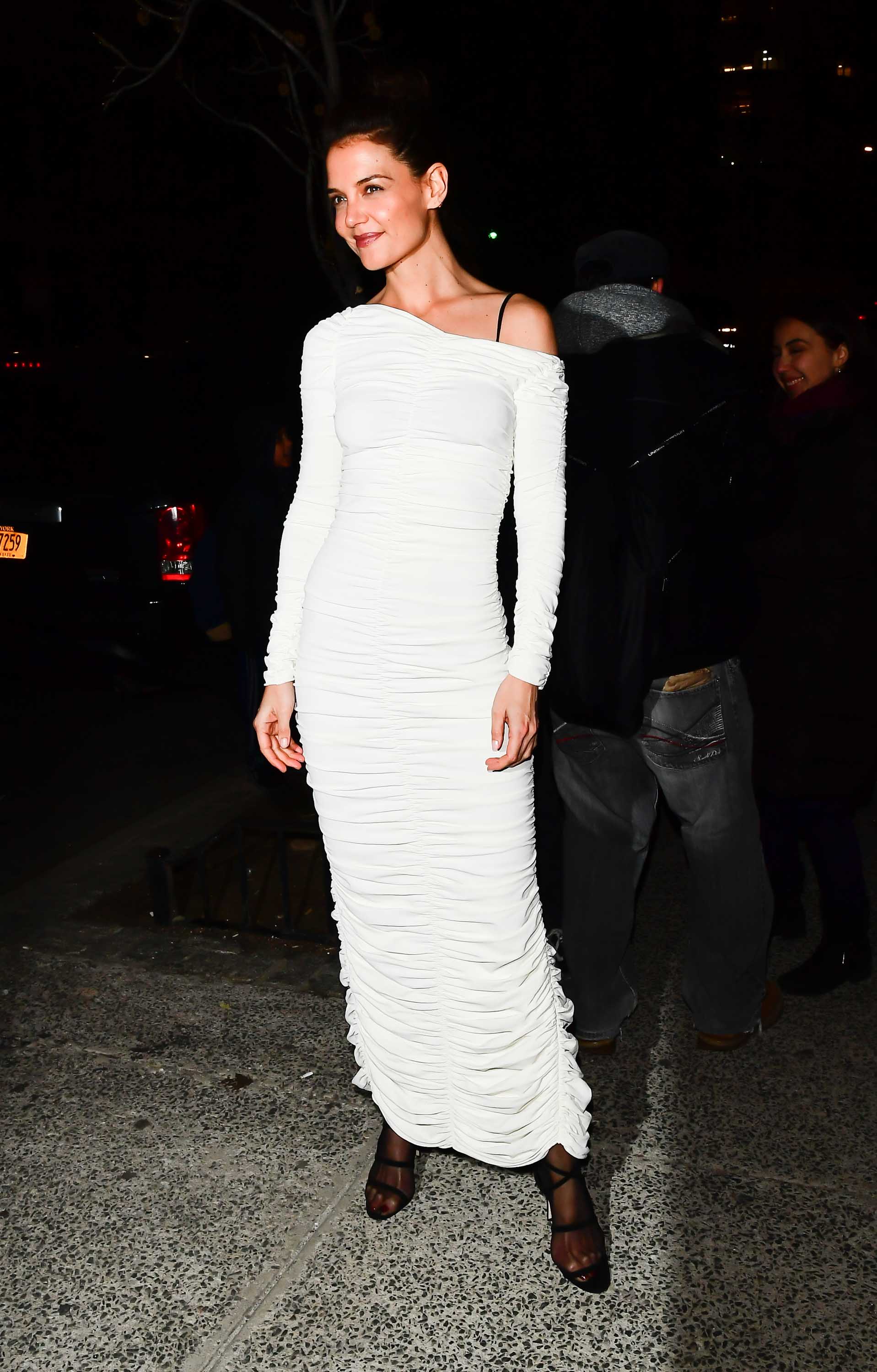 CONSTANT COMMUNICATION
Holmes and Vitolo Jr. were first spotted having dinner during a night out. A source through People described how Holmes quickly fell for Vitolo Jr.'s charm and flirtatious personality. The source added: 
"She seems very into him. She keeps texting Emilio all day long and he loves it. He can't get enough of her attention."
The young chef had Holmes' attention on Sunday when the two were seen sharing a kiss during what appeared to be a date. Holmes was previously connected to actor Jamie Foxx, though they never confirmed it.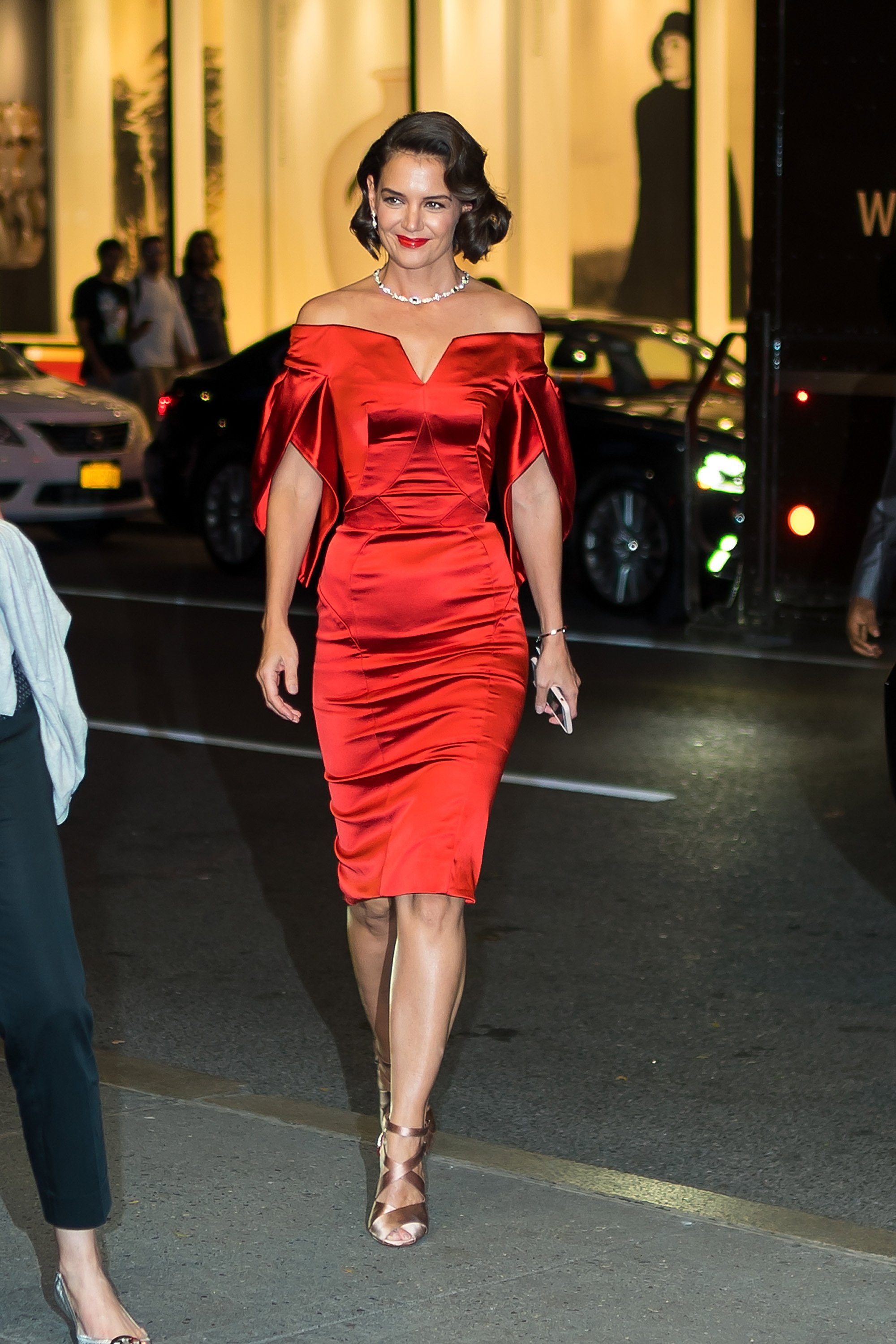 NO HOLDING BACK
Holmes and Vitolo Jr. may have known each other at least since July. Back then, Vitolo Jr. commented with two dancing emojis on one of Holmes' Instagram posts. 
Hollywood Life attributes Vitolo Jr.'s bubbly personality to Holmes' decision not to shy away from public intimacy in her new relationship. They claim that Vitolo Jr. knows little about Holmes' past romances. 
VITOLO'S ACTING CREDITS
It's a far cry from the very private six-year relationship Holmes had with Foxx. Before that, Holmes was married to fellow actor Tom Cruise. The pair share daughter Suri, 14.
Vitolo Jr., who has met many celebrities at work, has had some screen time as well. According to ET, he made an appearance in "Royal Pains" and "Inside Amy Schumer." 
Katie Holmes Has Wine Date with Mystery Man in NYC https://t.co/sB3ZRqyBUC

— TMZ (@TMZ) September 4, 2020
HOLMES HEAD OVER HEELS
Yet it's Holmes who seems starstruck by her new partner. ET described the actress as a "[giddy] teenager in love" when it comes to Vitolo Jr. This appeared to be the case in early September. 
Dressed comfortably in a pair of jeans and a tank top, Holmes continuously grinned from ear to ear as she enjoyed some wine with Vitolo Jr. in Manhattan, New York. She looked smitten.