Neil Young, Charlize Theron and More Foreign-Born Celebrities Who Got American Citizenship
Neil Young, Cobie Smulders, Charlize Theron are some of our favorite celebrities born abroad but have now proudly earned the right to be called Americans.
Over the years, the United States has cemented her status as the land of the brave and free, giving a chance to many to pursue and fulfill their dreams.
However, unknown to many, some of our favorite celebrities were also pursuing the "American dream" before they officially became citizens. Below are five foreign-born stars who have got their citizenship.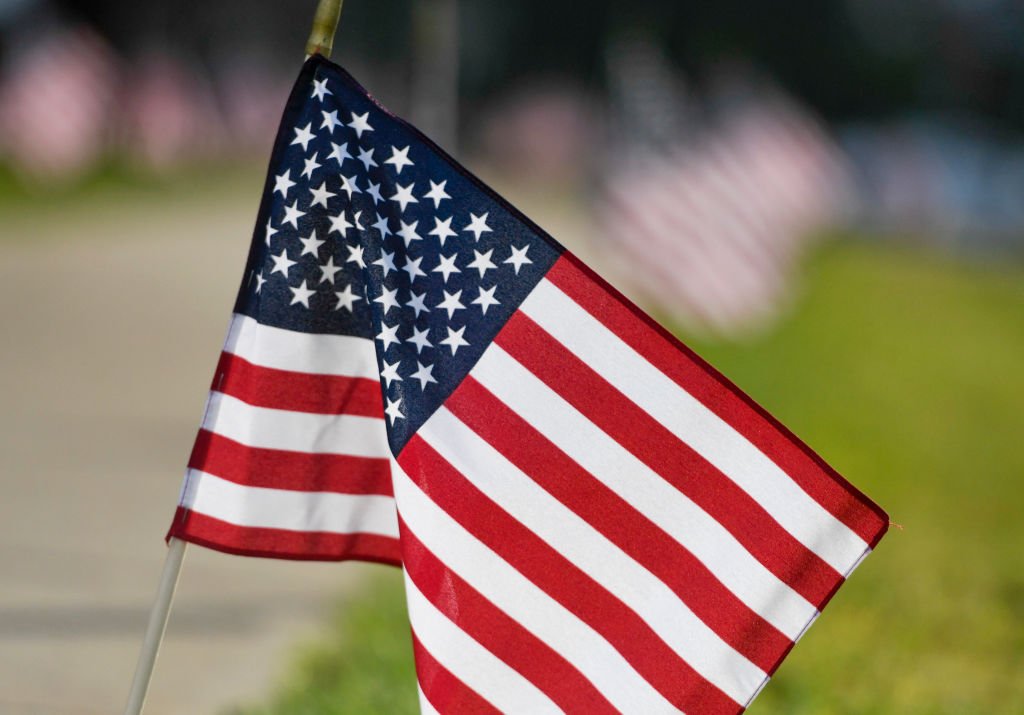 COBIE SMULDERS
The "How I Met Your Mother" star is the latest celebrity to earn dual citizenship status. Smulders, a Canadian-native, took to her Instagram on September 16 to share the great news with her 1.8 million fans. 
Sharing a photo of herself at the federal building with her certificate in hand, the actress explained that she is excited to finally be an American after living in the United States for 16 years. She particularly expressed her joy at being able to vote in the upcoming election.
Her big announcement came shortly after she thrilled fans with a remake of her character in the CBS sitcom, Robin Scherbatsky's hit song, "Let's Go to the Mall."
Taking fans down memory lane while advocating for social distancing, the 38-year-old released a remake titled "Let's All Stay at Home," which she performed in an Instagram video.
TAN FRANCE
In June, the "Queer Eye" star officially became an American. Commemorating the milestone, France shared a photo of him taking his pledge with the United States flag behind him.  
The South-African-born actress [Charlize Theron] became a United States citizen in May 2007 and was super thrilled.
He also posted an image of him posing at the entrance of the U.S. Citizenship and Immigration Services. He expressed his joy in the accompanying caption, writing:
"I officially became [a] U.S citizen!! For me, this is monumental. It's something I've been working towards for literally 20 years, which makes this all the more emotional."
France, who is also a designer, originally hails from England, previously explained that he would never move back to the United Kingdom because of his devastating experiences with racism.
According to the "Next in Fashion" host, life has been easier for him since moving to America as no one has ever discriminated against him because of his race or sexuality.
NEIL YOUNG
Unknown to many, the iconic singer was born in Canada and only became an American citizen in January 2020. Young proudly celebrated the moment with a hilarious video of him holding a mini-flag combination of America and Canada's flags as he declared himself a "Cana-erican."
He also shared the news on his website, encouraging people to exercise their rights and vote. Months before gaining his citizenship, Young announced that his 40th studio album, "Homegrown," was to be released in 2020.
Like most of his music, tracks in the album were originally recorded between December 1974 and January 1975. The album was inspired by his devastating split from Carrie Snodgress.
However, the singer refused to release it as it was too personal. "Homegrown" was initially slated for release in April 2020 but was moved to June because of the pandemic.
EMILY BLUNT
The actress became a United States citizen in 2015 and, during an appearance on "Jimmy Kimmel Live," spoke about her experience. 
She explained that it wasn't as emotional as people would expect as husband John Krasinski joined her. Actor Matthew McConaughey was also around supporting his wife, Camila Alves. 
She also joked about giving funny answers to the background check questions asked with her lawyer advising her from the stands. Blunt and Krasinski marked their 10th wedding anniversary in July, proving that they are the ultimate Hollywood couple.
The pair first met in 2008 at a hotspot restaurant in Los Angeles; according to "The Office" star, he thought Blunt was out of his league, but the actress believed he was meant for her right away. They tied the knot in George Clooney's Italian villa and are now proud parents of two girls, Hazel, 6, Violet, 4.
CHARLIZE THERON
The South-African-born actress became a United States citizen in May 2007 and was super thrilled as she discussed it during an appearance on "The Late Show with David Letterman" a year later.
She explained that she had always wanted to be an American and had to work hard at it before she was finally accepted. Theron recounted being nervous when they asked her to write a simple sentence as she doubted her spelling skills.
Now, a full American, the "Mad Max: Fury Road" star is focused on living her best life with no companion. The 45-year-old revealed in an interview that she doesn't think she can ever live with a partner again.
Theron's first significant Hollywood relationship was with singer Stephan Jenkins, but they ended things in 2001 after three years. She then dated actor Stuart Townsend and got engaged to him, but they separated in 2010. Her last significant relationship was with Sean Penn, but they split after two years in 2015.