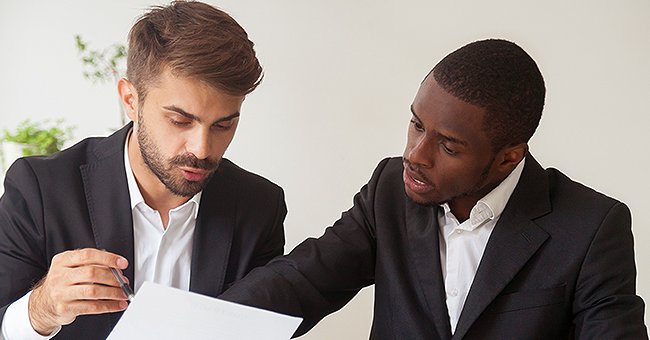 shutterstock.com
Daily Joke: Two Law Graduates Are up for the Top Position at a Firm
Today's #jokeoftheday is about two law graduates who were up for a role at a prestigious law firm in the city, but only one was chosen for the most unbelievable reason.
After a successful run at law school, both Paul and Robert graduated at the top of their class, in flying colors. As expected, they began searching for a job, and there was an opening at the most prestigious law firm in the country.
They both applied, and in a similar pattern, they both tied for the role. It was left for the senior partner at the firm to decide who was best for the role.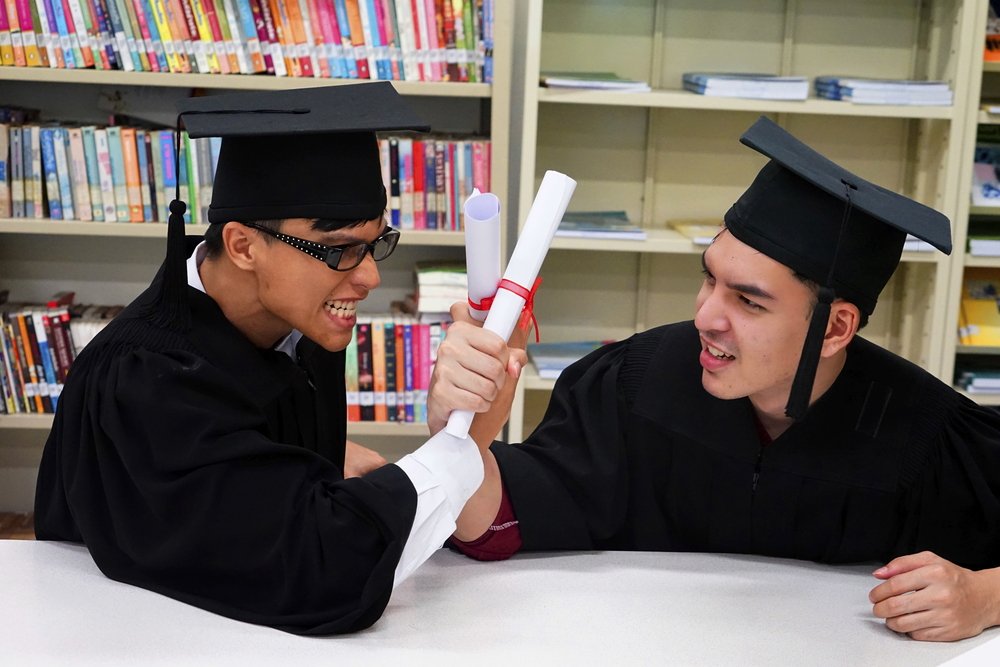 Two law graduates with gown happy in the library. | Photo: Shutterstock
After a series of interviews, he decided to have a personal discussion with each of them about why they chose to be lawyers and took them to a corner of the building.
In no time, he picked Paul for the position, and Robert was shocked. He couldn't understand what he did wrong, so he talked to Paul about it. He said:
"When Mr. Armstrong asked me why I became a lawyer, I said that I had the greatest respect for the law, that I'd lay down my life for the Constitution, and that all I wanted was to do right by my clients."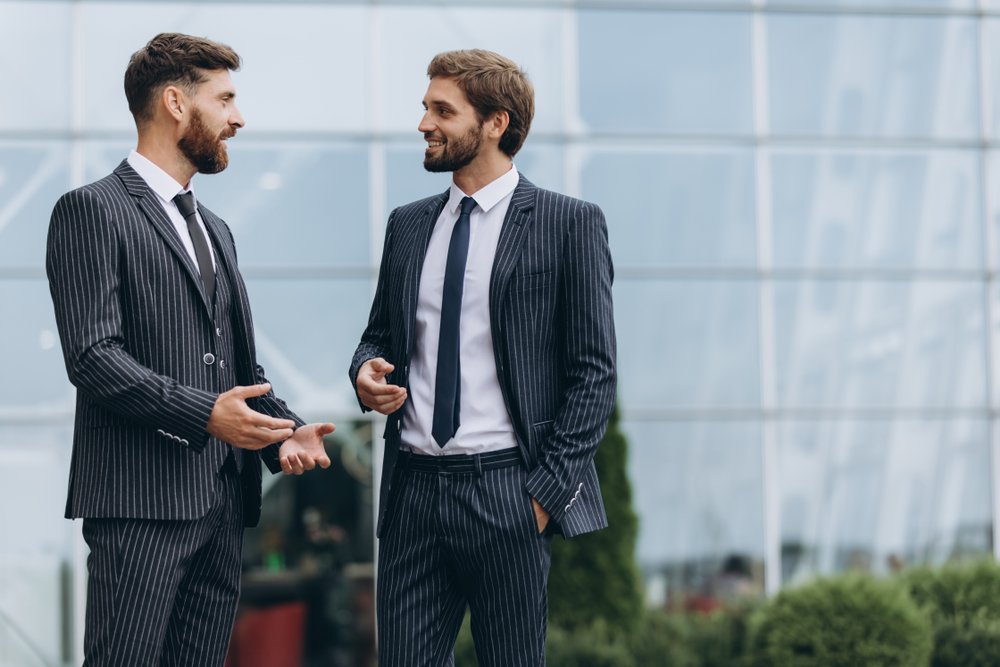 Two young men discussing outside an office building. | Photo: Shutterstock.
A confused Robert asked Paul what was wrong about his answer and asked him what he told the senior partner that made them choose him. Paul answered, saying that he told the partner he wanted to be a lawyer because of his hands.
Baffled, Robert asked him what he meant by his hand, and Paul said, "Well, I took a look one day, and there wasn't any money in either of them!"
Another hilarious joke tells the story of a priest and a pastor who held up a sign at the roadside that read, "The End is Near! Turn yourself around now before it's too late."
Their plan was to preach the gospel and make sure each car that passed read the sign. However, the first car the passed didn't appreciate the gesture and yelled at them to get off the road.
After he drove away, the pastor and priest heard a loud splash from around the corner. One of them now said to the other "Do you think we should just put up a sign that says 'bridge out' instead?" If you enjoyed these jokes and want to laugh some more, click here for this joke about the trials of dating.
Please fill in your e-mail so we can share with you our top stories!