Kyla Pratt of 'Dr Dolittle' Looks Younger Than Her Age in a Birthday Photo as She Turns 34
While most Hollywood celebrities would rely on cosmetic products and face enhancements to appear younger, "Dr. Dolittle" star Kyla Pratt does it the natural way.
Even with minimal make-up on, Kyla Pratt, who turned 34 on September 17, appears to have been aging backward. In her latest Instagram post, the actress looks youthful. A fan commented:
"I'm searching for 34 in this picture cause i don't [expletive] see it????"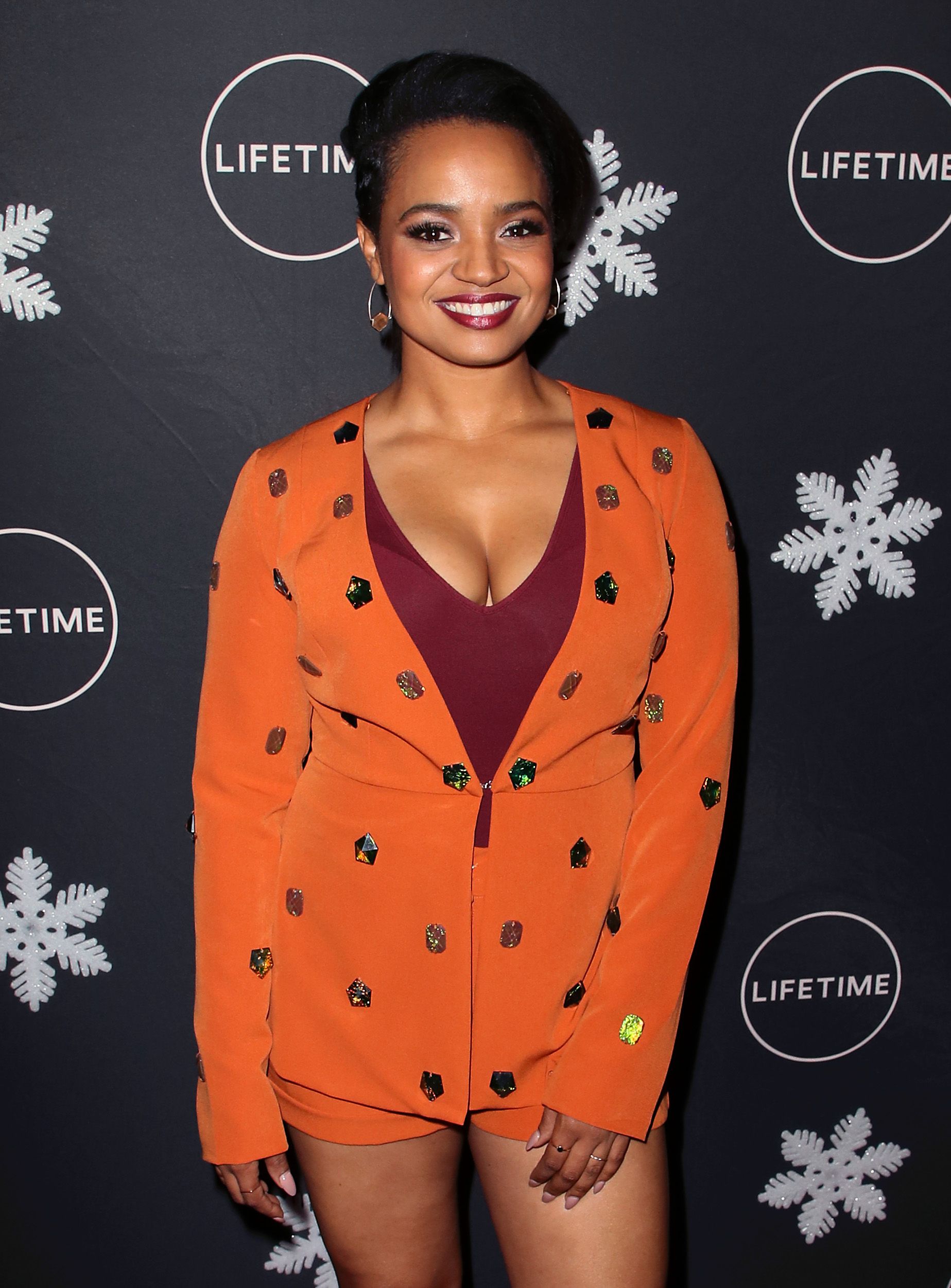 Pratt's 1.7 million Instagram followers were delighted to see the actress enjoying her birthday. Alongside the photo, Pratt wrote, "#34 #MelaninPoppin #BirthdayBish #Virgo #stayhome."
Amid the coronavirus pandemic, the iconic actress still knows how to keep her radiant beauty in check. While wearing a mandatory facemask, Pratt still looks charming.
Taking her selfie game under natural light, Pratt tilted her head slightly, revealing her fresh-painted manicures and accessories. Her bright-looking eyes and long lashes accentuated her over-all look. 
It's not just Pratt's eyes that fans adore. The way she embraces her complexion and exudes confidence in her own skin has made fans love her even more. 
Beyond her age-defying beauty, Pratt is proud to be Black. As she served a pose for the camera, Pratt showed off her beautifully braided long hair draping down her shoulders.
She has been in a relationship with Danny Kirkpatrick for 11 years and counting.
Thousands of fans have praised Pratt's long-lasting youth. As though speechless, some of her Instagram followers only commented with heart emojis, cake emojis, and Black fist emojis.
Pratt is an empowering figure representing Black women. The doting mother of two has been one of the Holywood personalities who worked quietly in the industry for 25 years and counting.
As a young actress playing an animated character or onscreen teenager, she depicted how a Black girl would navigate through life's challenges. 
After her stint in the 2018 stageplay show "Set It Off," Pratt is joining the Fox-led comedy series, "Call Me Kat" where she will play a barista named Randi. She will star alongside "Big Bang Theory" alum Mayim Bialik.
Series writer Darlene Hunt will executive produce the show together with Todd Spiewak and Jim Parsons, a former star in "BBT."
Beyond Pratt's success in Hollywood, she also has a blooming love life. She has been in a relationship with Danny Kirkpatrick for 11 years and counting.
With each passing day, the pair's love for each other seems to get more solid. Although wedding bells will not be heard anytime soon, Pratt and Kirkpatrick seem to be content with their partnership which has stood the test of time.