Gabrielle Union Is Unforgettable Posing in a Voluminous Color-Blocking Suit with Deep Neckline
"L.A.'s Finest" star Gabrielle Union surprised her fans with her never-before-seen look with snaps from her latest photoshoot and they could not believe how stunning she looks. 
At 47, Gabrielle Union is looking more gorgeous than ever. The "Bring It On" star proved it after she left her fans' jaws dropping with stunning photos of herself in a brand new avatar on Instagram. 
There are so many elements in the photos that stood out. Union donned a loose-fitting outfit by fashion designer Christian Winjnants. Dominantly Persian blue, the outfit also had a section of pastel pink on the bottom and black on the top. 
IT'S A LOOK!
The outfit had a deep neckline that gave a glimpse of Union's beauty bones. Besides the chic outfit, what made the photographs all the more beautiful was her skin that exuded beauty. 
Union recently celebrated her 6th wedding anniversary with her husband, Dwyane Wade.
Union's bronze skin glowed against the warm sunlight that seeped in. Her subtle makeup complimented her natural beauty. Her short hair was styled into a bun and her sleek fringes were parted in the middle. 
The gorgeous mother-of-one did not accessorize her look with jewelry. "Cobra Kai on my mind," she captioned the post. Fans took to the comment section to gush about how amazing she looked. 
HER NEW HAIRSTYLE
One of the commenters was "Sister, Sister" star Tamera Mowry, who was in awe of Union's luminous skin. Many of the fans said that they loved her outfit, but there were some fans who thought it did not flatter her at all. 
Union debuted her new hairstyle a few days ago in an Instagram post. She ditched her long braids for shorter locks but she looks just as fabulous with the new hairdo. 
Union recently celebrated her 6th wedding anniversary with her husband, Dwyane Wade. Union shared some snapshots from the special day where she flaunted her curves in a pink and yellow blocked bikini. 
The "Being Mary Jane" actress married Wade on August 30, 2014. They are proud parents to their baby daughter, Kaavia James, who is full of personality like her parents.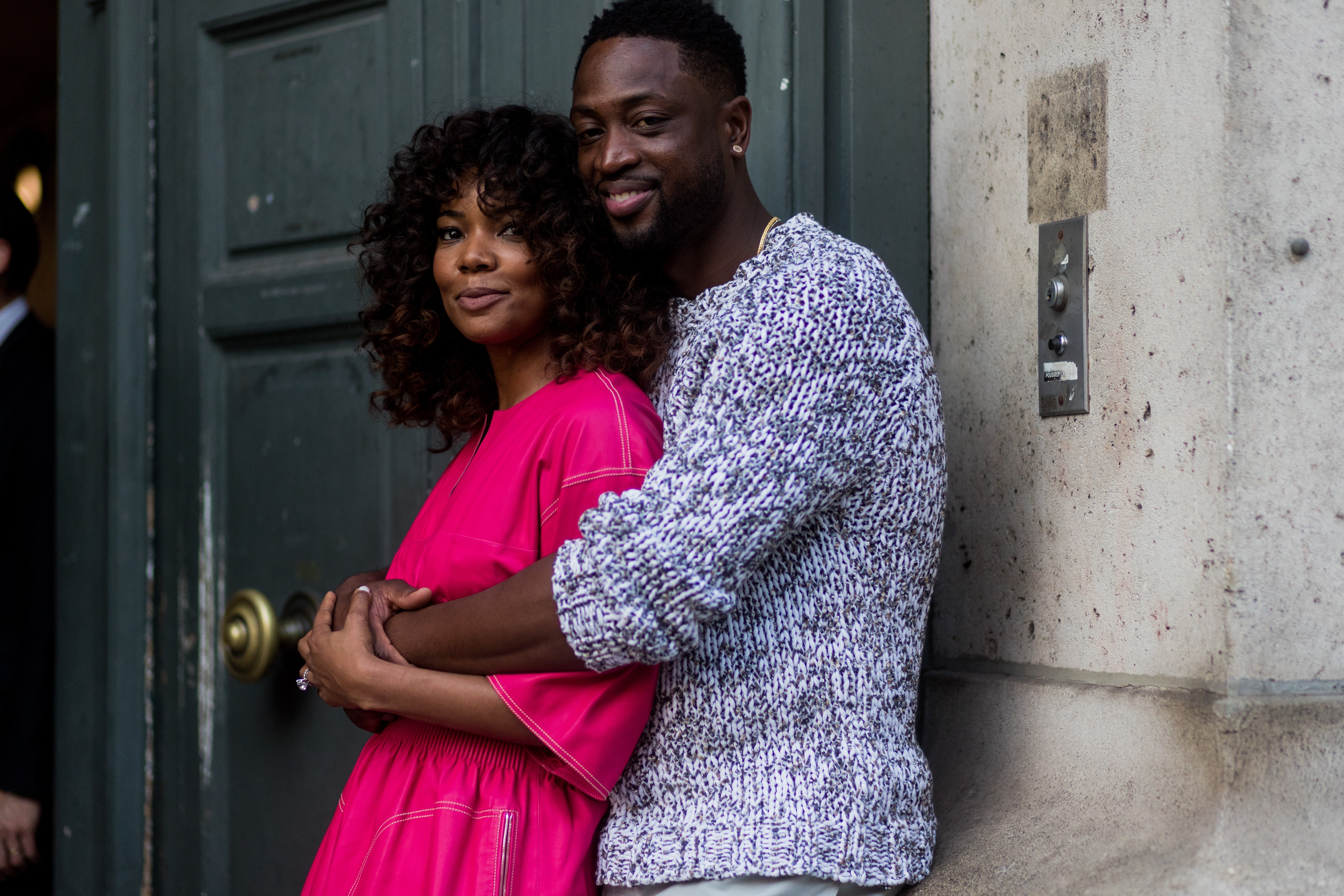 GABRIELLE'S MIXED BROOD
During her recent appearance on "The Drew Barrymore Show," Union talked about how it is like to co-parent her step-children, Xavier Zachariah, Zaya, and Zaire with her husband. Apparently, when it comes to raising Kaavia and Zaya, they can see eye to eye.
However, it is a different ball game when it comes to the boys. Union said she can be a little "psychotic" and "overbearing" but on the other hand, Wade is more flexible with them.