Salma Hayek Shares Throwback Photos from 1999 and She Doesn't Seem to Age
Actress and producer Salma Hayek proved that she was the definition of ageless with alluring throwback pictures from 1999
Mexican-American actress Salma Hayek has always been a woman of refined beauty and a body to prove it. The 54-year-old has never been shy to show off her curves, and her recent post made many jaws drop.
The model shared eye-catching throwback photos of herself wearing a skimpy brown bikini which showed off her hourglass shape and her radiant smooth skin.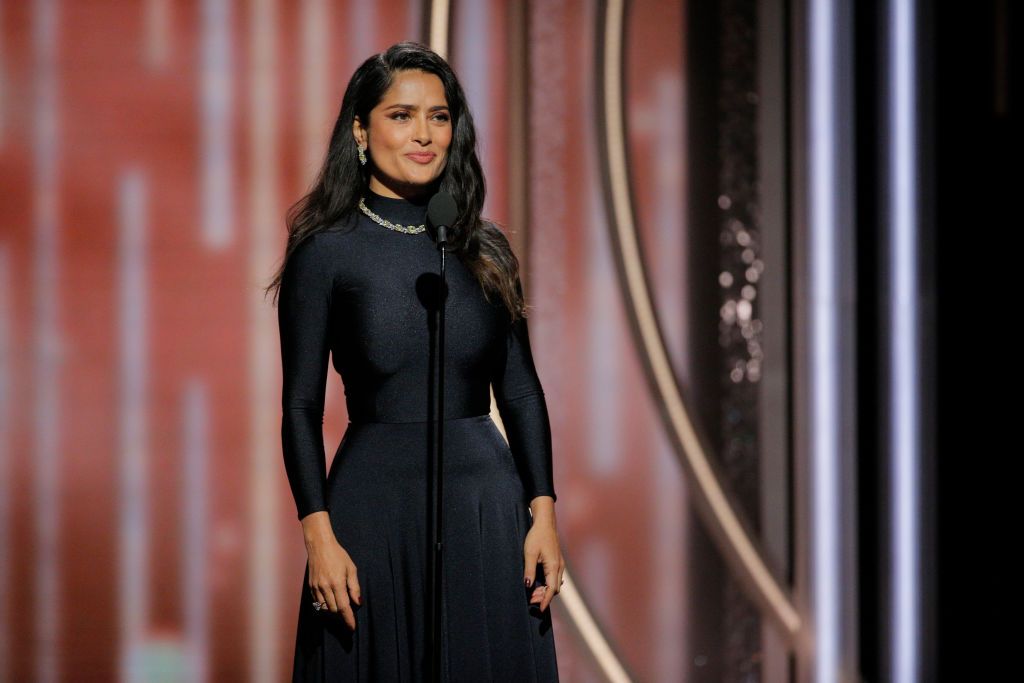 The first photo displayed Hayek on her side with her head resting on the palm of one hand while her other hand was on her hips. The "Like A Boss" co-star wore a low-cut brown bikini top that drew the eye to her cleavage while the bottom part emphasized her hips.
[Salma Hayek] has so much confidence in her body that she can proudly show it.
The second photo showed the model in an upright position with her thighs and curves on display as she smiled at the camera. Her hair in both pictures was styled in a cute bob and taken on a white background with faint blue shades.
The "Once Upon A Time In Mexico" star wrote in the caption that the pictures were from a swimsuit campaign for H&M in 1999. The post received over 500,000 likes and over 3,000 comments from fans who were both shocked and impressed by the star's ageless beauty.
This was not the first time Hayek had shared photos of herself in a swimsuit suit. On August 16, the "Grown Ups" actress uploaded a stunning picture that showed her rocking a wine bikini with her head over the pool.
The winner of the 2001 Glamour Woman Of The Year Award has so much confidence in her body that she can proudly show it. On September 14, the star of "Desperado" blessed fans with yet another gorgeous photo of herself on Instagram.
The photo captured the movie director in a casual pink designer top which had the words "Gucci Sexiness" written in bold black letters across her chest.
Hayek paired the top with black jeans, oversized blue shades, and a Gucci designer bag, which the "Frida" star described in her caption as an environmentally friendly bag.
"The Hitman's Bodyguard" actress has never been caught without looking glamorous even without makeup; the model was a vision of beauty. In May, the swimsuit model uploaded a natural selfie on Instagram.
The Latina goddess has posed without wearing makeup in the past. She graced the "People 2020 Beautiful Makeup-free Issue" pages in April alongside celebrities like Gwyneth Paltrow and Sarah Paulson.
The actress revealed that she always had an interest in cosmetics ever since she started using makeup at fourteen and that her beauty concept had changed over the years.
The star of the Mexican TV series "Teresa" said she enjoyed moments where she could let her skin breathe and didn't feel the pressure to look her best.