Gabrielle Union Shares a Photo from a Year Ago Showing How Much Her Daughter Kaavia Has Grown
Gabrielle Union recently shared a heartwarming photo of her daughter, Kaavia James from a year ago, showing fans that the little tot has grown so much.
Proud mother Gabrielle Union took fans down memory lane with a heartwarming throwback photo of her daughter, Kaavia James. The actress threw it back in style with a cute photo of baby Kaavia playing with some books and crafts on a black and white puzzle mat.
The adorable toddler tugged at hearts wearing a bright orange headscarf with an Ankara-print gown as her bold, beautiful eyes stared at the camera.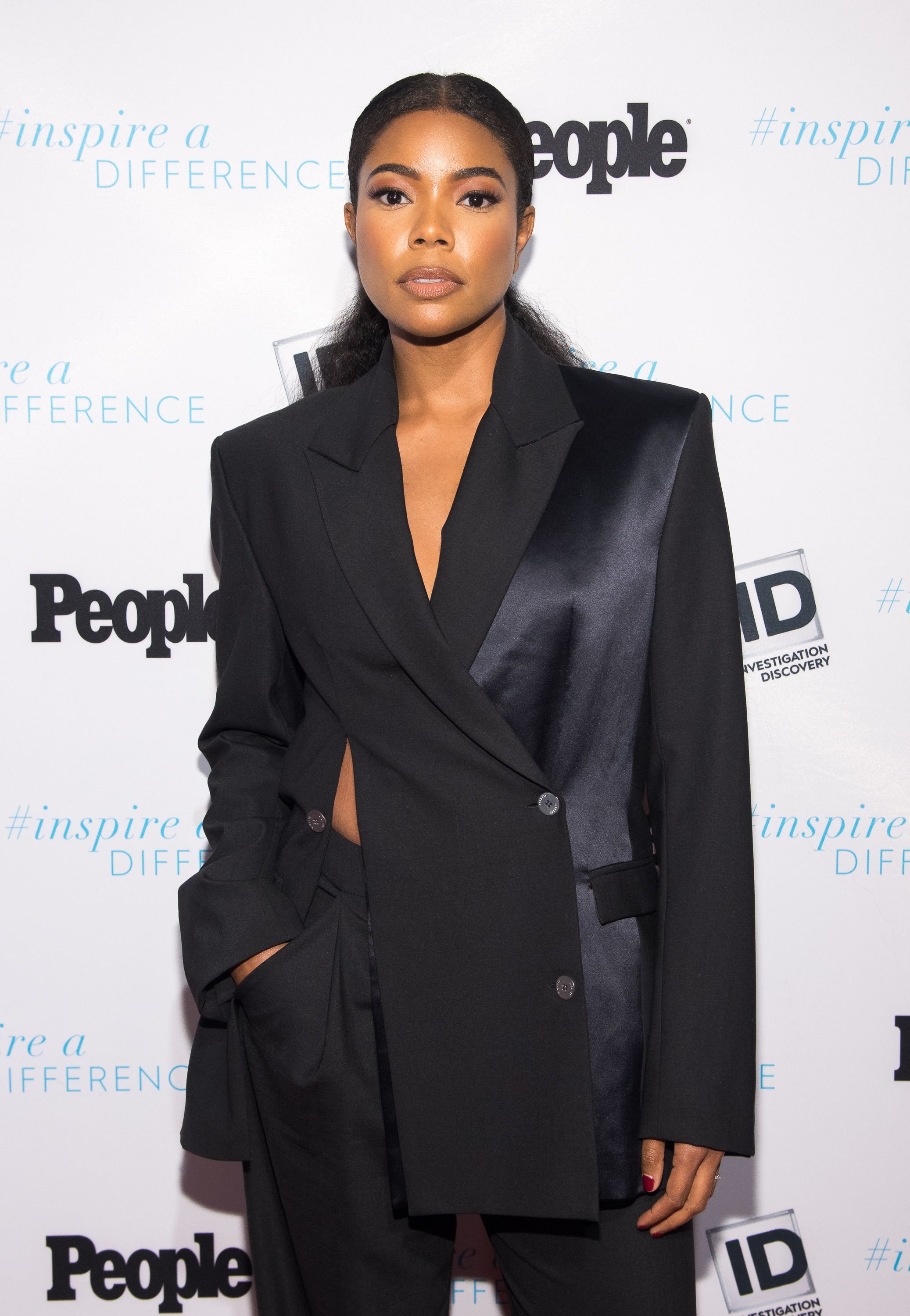 She stretched one leg forward and the other was tucked under as she had a swell time by herself. In the caption, Union tagged her daughter's Instagram handle alongside a pink double-heart emoji signifying her love for the tot.
Union later explained in an interview that she always expected her daughter's first words to be mom or dad.
Kaavia has grown to become her mother's twin in the past year and their striking resemblance was evident in a post the "Bring It On" actress shared on Instagram in April.
The adorable mother-daughter duo boldly flaunted their natural curls in a playful post that saw Union wearing red pajamas as she carried Kaavia on her back.
In the accompanying caption, the 47-year-old explained that she recently took out her braids, which left her daughter mesmerized. She also shared a hilarious video of husband Dwyane Wade combing his daughter's curls.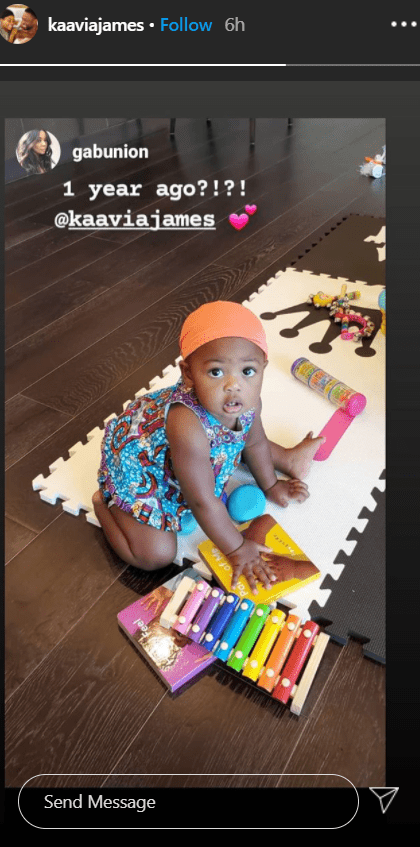 Since her birth in 2018, Kaavia has grown to become an internet sensation, thanks to her hilarious facial expressions. Her bold personality not only earned her the moniker, "shady baby," but also 1.3 million followers.
During an appearance on "The Ellen DeGeneres Show" in May, Union discussed the 1-year-old's popularity explaining that her baby girl was a combination of comedy and seriousness.
The actress also praised her daughter's deadpanning skills calling it the secret to her comedic charm. Kaavia's impassive expression was evident when Union shared a lovely video of the toddler saying her first words. 
In the 2019 clip, the young celebrity mouthed the words, "bye-bye" after her mother. Union later explained in an interview that she always expected her daughter's first words to be mom or dad, but the toddler shocked her opting for a nay phrase.
Fans may recall that Union and Wade welcomed baby Kaavia via a surrogate on November 7, 2018, after years of experiencing fertility struggles.
They shared the news with an intimate Instagram post of their family where they called their daughter a "sweet girl," and little Kaavia has stayed true to those words ever since.