'Total Bellas' Star Brie Bella Explains Why Her Husband Daniel Bryan Sleeps in Guest Bedroom
Professional wrestler Brie Bella disclosed on "The Bellas Podcast" why her husband Daniel Bryan passes the night in their guest room.
WWE power couple Brie and Daniel Bryan welcomed their second child, a baby boy named Buddy Dessert, over a month ago and there is much to learn about their experience so far.
On the latest episode of "The Bellas Podcast", Brie's husband Bryan was a guest star, and the couple spoke about how it felt to be new parents again, three years after they had their first child.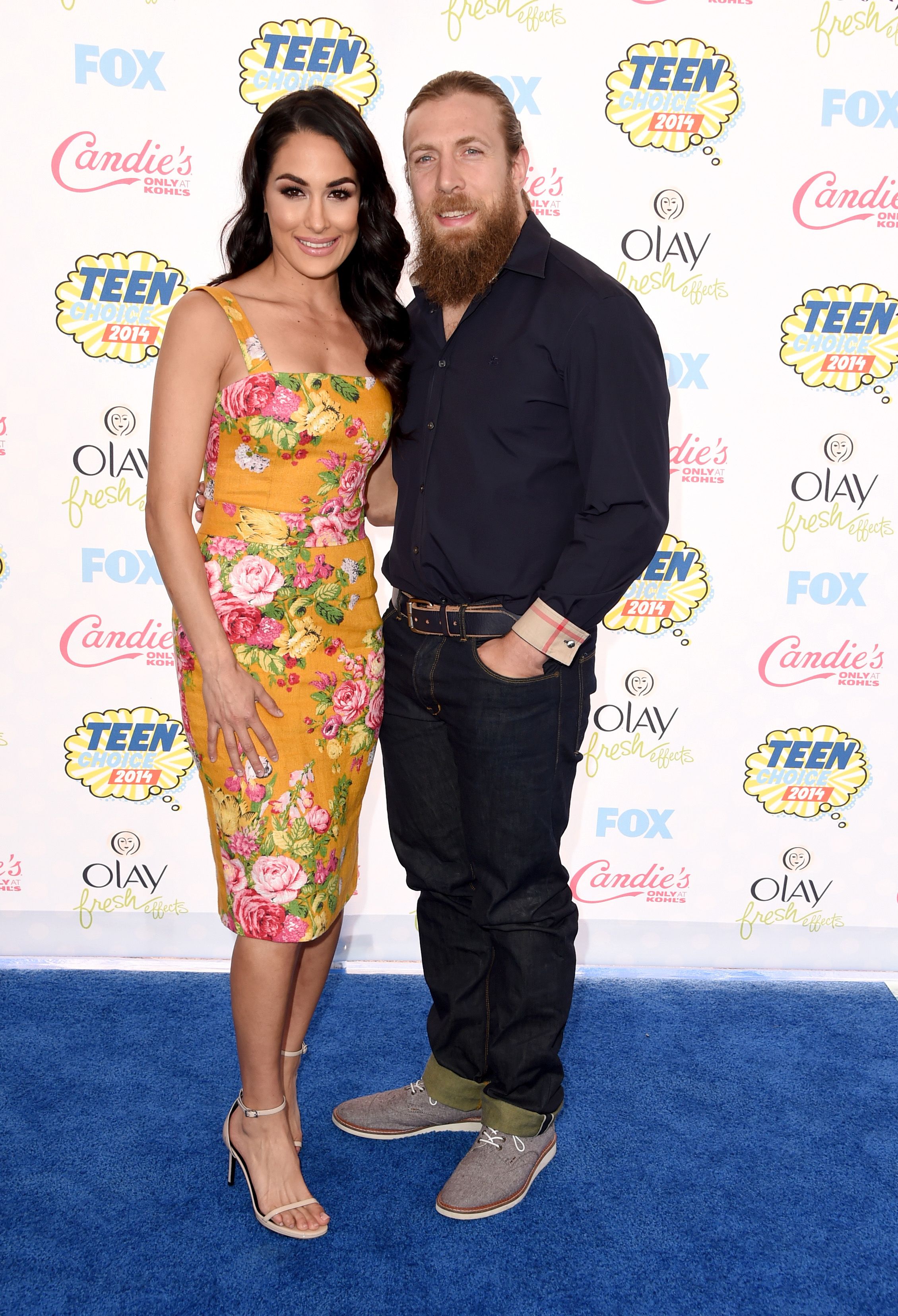 The WWE star also revealed that being a father-of-two changed this, and he is still getting used to his new status. Brie spoke about how things have changed and that she and Bryan are on a schedule.
Brie and her husband welcomed their second child, Buddy on August 1st, a day after her twin sister Nicole Bella [had hers.]
Brie said that Bryan sleeps in the guest room because he is on Birdie duty, Bryan cuts in, saying he slept on the floor when his wife's twin Nicole was around.
The couple also disclosed on the podcast that their daughter Birdie Joe, 3, is still adapting, especially now that the family has two newborns.
According to Brie and Bryan, their little girl loves being a big sister, but the recent events have been quite overwhelming. Hence, the reason why they decided that Bryan would focus his energy and time on her for the meantime.
Brie acknowledged her husband's effort, saying everything has been excellent and Bryan taking charge of their daughter allowed her to give all her attention to their newborn, saying:
"I obviously have my little times with Birdie throughout the day and I make sure I give her all the attention [then], but it's really kind of helped me not be so stressed out."
Brie and her husband welcomed their second child, Buddy on August 1st, a day after her twin sister Nicole Bella and her fiancé Artem Chigvintsev, welcomed their first child, a baby boy, named Matteo Artemovich Chigvintsev on July 31st.
During an interview, the Bella sisters spoke about their reunion after giving birth to their sons. Brie and Nicole said their rooms were next to each other, and due to Brie's cesarean section, she couldn't get out of bed, and she made a request to see Nicole and her baby saying:
"We're lucky because [our hospital rooms] were right next to each other."
Brie also mentioned how joyful she felt that night when her sister came to her hospital bed. They held each other's baby and just enjoyed each other's company.
Nicole then added that reuniting with her sister was remarkable, and as she set her eyes on Buddy, she concluded that he was Bryan's mini-me.