Martha Stewart, 79, Proves Age Is Just a Number as She Smiles Looking Fresh-Faced in a Photo
Martha Stewart left her fans amazed at how youthful she looked in a new post debuting her CBD line. Many fans were convinced they should buy it after seeing the cookbook author looking fabulous. 
Martha Stewart can probably fool most people about her age. At 79, the lifestyle guru could easily pass for much younger. A new post she shared on Thursday made that clear. 
Stewart was dolled up for the photo, which appeared to be taken at her home in front of two large windows. She sat in front of a table littered with her new products. The post is found below. 
MARTHA SHARES NEW  WELLNESS LINE
Stewart was dressed in a long-sleeved, red outfit and wore her blonde hair loose with a modest side-part. The businesswoman smiled as she posed in front of several items. 
In 2019, Stewart began working with Canopy Growth, a brand Snoop Dogg introduced her to. The company creates CBD products for both humans and animals. 
There were soft gels in various flavors, oil drop bottles, and gummies. According to the caption, the wellness items are available as of this week. A few people in the comments said they had already filled their carts.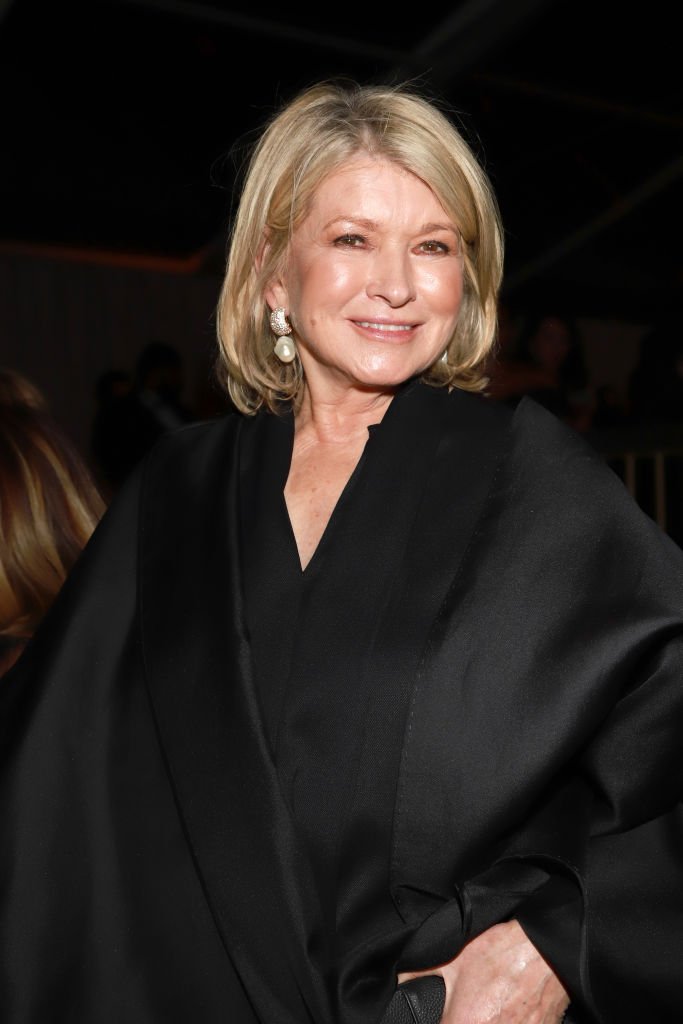 FANS PRAISE MARTHA'S LOOKS
Many praised Stewart for the youthful glow she exhibited in the picture, with some suggesting that her CBD oils were behind her apparent agelessness. 
One person jokingly asked if Stewart had gotten help with her new line from rapper Snoop Dogg. Earlier this week, Stewart revealed that Snoop indeed had a part to play in her endeavors. 
SNOOP DOGG'S ROLE IN IT 
In 2015, Stewart felt CBD's effects after sitting next to the rapper for several hours at the Comedy Central Roast of Justin Bieber. Stewart forgot most of the events of that night but remembered she felt good. 
In 2019, Stewart began working with Canopy Growth, a brand Snoop introduced her to. The company creates CBD items for both humans and animals. 
Stewart's new products are reportedly helping her immensely in getting through the pandemic. She has no complaints about having to stay home and has made a lot of progress compared to many others who feel stuck. 
MARTHA'S BIRTHDAY CELEBRATION
Last month, Stewart celebrated her birthday with some cake that her daughter, Alexis, prepared. Grandchildren Jude and Trueman were reportedly there for the occasion, which took place at Stewart's Maine residence. 
The tv-personality shared a photo of her blowing out the candles on what she described as an "orange creamsicle ice cream cake" in the caption. Ten tall candles decorated the double-decked cake. 
Stewart also shared pictures of the outside setup as well as closeups of the oyster meal for the after-party. She thanked Jude for helping with the event. She later thanked everyone for their well-wishes.