Morgan Freeman Always Wondered about God's Existence — inside His Relationship with Faith
The relationship that actor and narrator Morgan Freeman has with God is very particular, and he has opened up on it many times in the past.
With an incredibly successful career spanning over five decades, Morgan Freeman is probably one of the most famous actors in Hollywood. Some of the most memorable films he has worked on are "Seven," "Million Dollar Baby," and "Invictus."
[Freeman said] that God exists in "us," and we are God.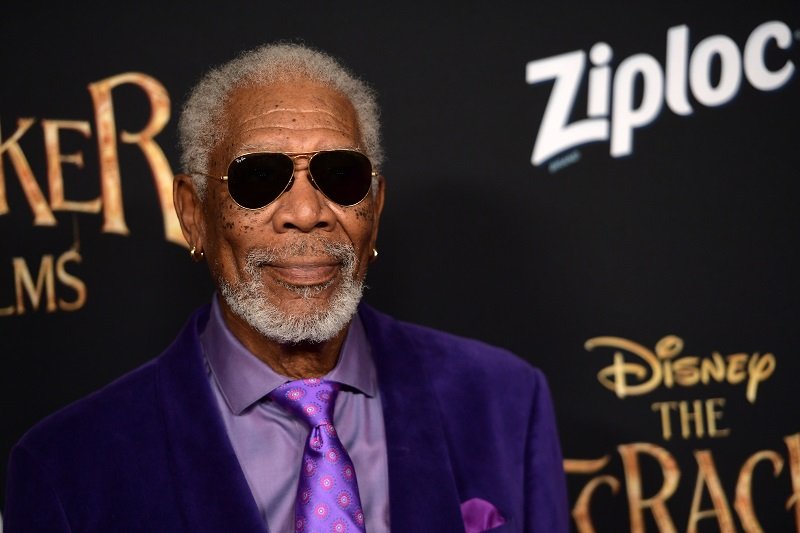 MORGAN FREEMAN'S THOUGHTS ON RELIGION
Freeman is also a talented narrator, mainly because of his distinctive, deep voice that can be recognized by pretty much everyone nowadays. He used his voice in the National Geographic's series "The Story of God with Morgan Freeman," released in 2016.
The show followed Freeman exploring different cultures and religions, mainly focusing on their view on a higher power, God, or any other religion-related theme.
Back in 2019, the actor explained that the goal of "The Story of God" was to show the audience as much as possible about religions so that they can make up their minds.
Apart from that, Freeman said that they went to several places around the world to hear people explain their idea of how to get to heaven. After that experience, the actor concluded that humans could not conceive "not being."
For some people, watching Freeman working on such a project was surprising. Although he had previously portrayed God in "Bruce Almighty" and "Evan Almighty," the actor has identified himself as agnostic (the existence of God is unknown/unknowable).
During the same interview, Morgan Freeman dug deeper into his faith, admitting that he grew up in a religious family. He explained that his grandmother was a "stout religious person," and his mother used to follow preaches around in the South.
MORGAN FREEMAN'S DAD WAS NOT RELIGIOUS
His father, on the other hand, wasn't a religious person and refused to go to church when Freeman's mother invited him. When he was in his 70s, he fell off a tree and hurt his back really bad.
Freeman then visited him and saw that his dad had got a Bible the size of an encyclopedia. The actor laughed and asked what was that about, and he responded, "you never know."
He then admitted that, unlike his father, he became a "believer" early on his life. However, "the nature of belief" has changed as he moved through life.
Freeman also said that he started wondering about who or what God was when he was around ten years old, mainly because he saw the representation of God in the books he read at the time.
For the "Invictus" actor, people learn how God relates to them as they grow old. In his case, God is the "benevolent provider," the "wrathful father" of humankind, and "the glue" that holds everything together.
MORGAN FREEMAN BELIEVES IN GOD AND HIM
Morgan Freeman also pointed out that every person has a system that allows them to "live forever," and that he identifies with a religion called Zoroastrianism. He described it in the following way:
"It is a belief system that is intrinsically me: 'Good thoughts, good words, good deeds' pretty much sums it up."
In a different interview with Parade, Freeman admitted that when people ask him what he believes in, he replies, "Me," later adding that God exists in "us," and we are God.
He also remarked that he doesn't believe in heaven, hell, or the afterlife because, according to his beliefs, the only thing after life is life itself.
The "Seven" star elaborated on his idea by saying that life and death were "continuum," meaning that we die to feed life. If the afterlife really existed, it would be because life feeds on death, he said.
Freeman confessed that he wants to be put in something that will rot quickly so that worms could feed on him. Eventually, those worms would enrich the soil where "something nice" will grow, "like an oak."