Jana Duggar Talks about Being 30 and Single in a Family Where Eight Siblings Are Married
Jana Duggar from "Counting On" is the only sibling Duggar sibling out of eight that hasn't gotten married yet. In some recent sneak peeks of the show, she opened up about what it was like to be a single sibling among married couples.
Jana Duggar is the second oldest Duggar child and she's still single. Her eight other siblings have all gotten married out of nineteen children.
In two recent sneak peeks of TLC's "Counting On," she revealed what it was like to be 30 and still single. While getting her hair done at a salon, Jana confessed:
"I feel like these days, probably one of the most common questions is, 'Am I in a relationship?'''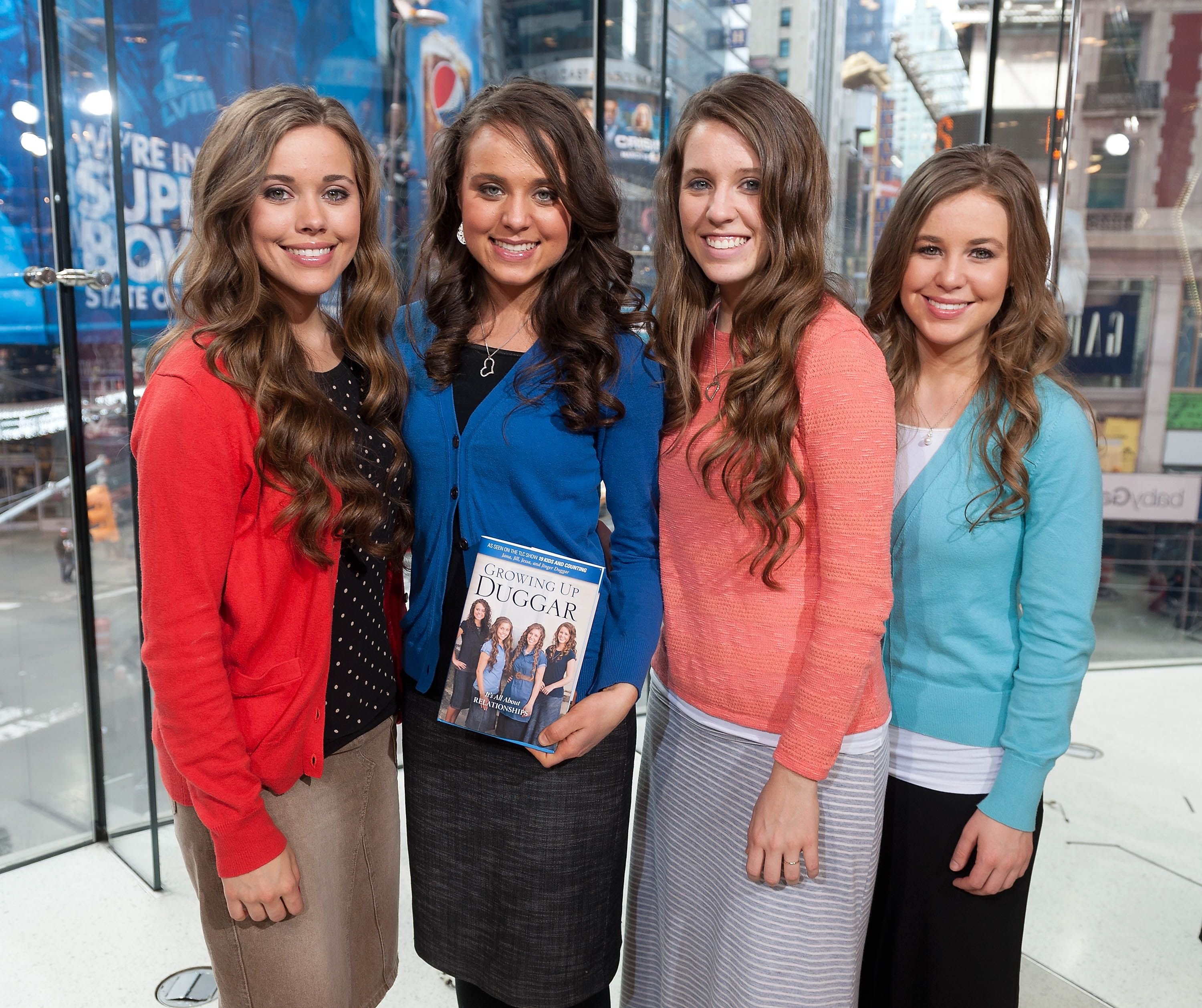 BEING ASKED ABOUT SINGLEHOOD
Jana admitted how tired she got answering that she was single and didn't have anything yet. The oldest Duggar daughter confessed that she felt there were more things to talk about in life than her love life.
Some of Jana Duggar's fans think that she might end up having a courtship with Lawson Bates.
However, she's not single because she doesn't want to get into a relationship, she just hasn't found the right man. She admitted that she noticed her singlehood mostly when she was around other couples.
The only way she survives these get-togethers is when she realizes that even though her siblings are married and they have children; they're still just her brothers and sisters. Her 18 siblings range from the ages 10 to 32.
PEOPLE TRY SETTING HER UP
Jana also shared how she found herself coming across people who would try to get her a partner. Most of these people would try to organize dates for her because they felt bad for her situation.
She acknowledged how most of her eight siblings had gotten married while very young. The "19 Kids and Counting" former star also shared how some people thought she was difficult stating:
"Some people are like, 'Are you picky?' I'm like, 'I don't think so.'"
THE KIND OF MAN SHE WANTS
In the past, she'd strictly noted that she was looking for a man who was good with his hands and from her home state of Arkansas. However, while speaking to the producer, she revealed that she'd since become less strict with her requirements.
JANA IS NOT AS STRICT ANYMORE
Jana confessed that she was now willing to move to live with the man she would fall in love with since she'd realized that she enjoyed traveling. She admitted that she'd move anywhere in the world with the man if she loves him.
WHO FANS THINK SHE'LL CHOOSE
Some of her fans think that she might end up having a courtship with Lawson Bates. He is a member of the Bates family which is another religious reality show family with a lot of children.
BATES FLIRTS WITH DUGGAR
In the past, Bates has left flirtatious comments on Jana's Instagram posts. However, only time will tell who Jana ends up when she finds the right person.