Snoop Dogg's Granddaughter Checks Her Burberry Bag Posing in a 'Biggie' T-Shirt & Sneakers
Rapper Snoop Dogg's granddaughter, Cordoba melted hearts when she appeared on her dad, Cordell's Instagram page looking too adorable in a recent snap.
Rapper Snoop Dogg's son, Cordell Broadus, recently melted the hearts of his fans and followers with an adorable picture of his toddler daughter, Cordoba. Captioning the sweet snap featuring a sitting Cordoba, the proud dad wrote:
"Ain't no woman like the 1 I got @imcharliewilson ?."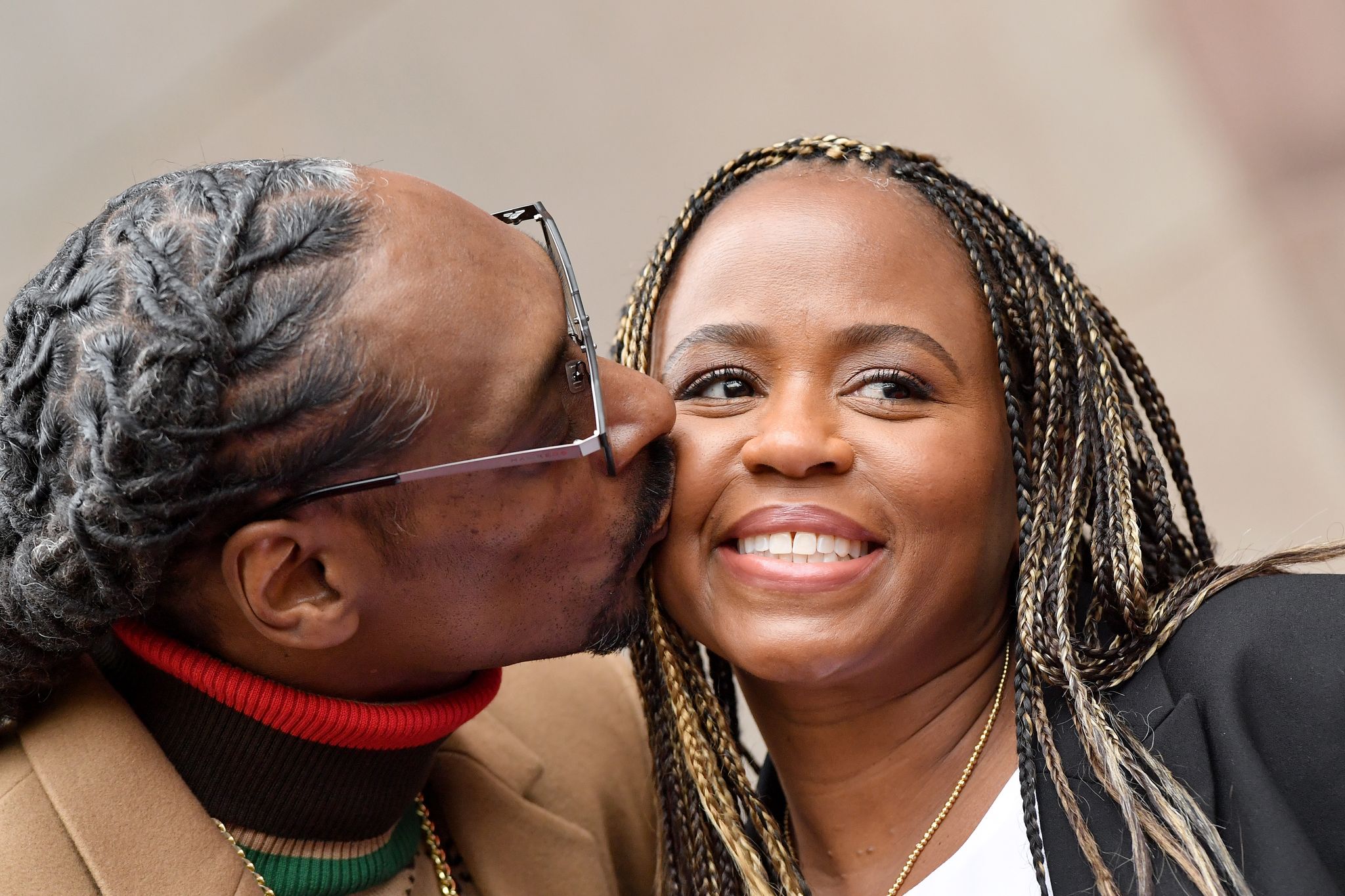 Cordoba, his father's gorgeous muse, wore a brown graphic "Notorious B.I.G." shirt paired with a pair of dark pants. Her shoes of choice were a chic pair of chunky black, white, and red sneakers that had a cool lettering detail on the soles.
The adorable Cordoba sat on the dark brown hardwood floor with her hand reaching into her cute Burberry bag as though she was searching for something.
The toddler was too sweet and amid the adoring comments trooping in from Cordell's fans and followers were comments from little Cordoba's mom, Phia Barragan, rapper Snoop Dogg himself, and his wife of over two decades, Shante Broadus.
Snoop asked his little one to give grandpa a kiss while her doting grandma referred to her by her sweet nickname, LuLu. Barragan left a heart-eye emoji for Cordoba and referred to her as her "Mama's baby." The love for this toddler was absolutely touching.

Not only does Cordoba come from a family of beautiful people, but she also comes from a family filled with incredible talent. Being the granddaughter of one of rap music's legendary artists sure is no small feat.

Snoop began his career in the '90s. Since then, the 48-year-old has come a long way with his fame and success, but neither of those has ever taken the place of family in his heart. Speaking about the life he provided for his kids, he said to Queen Latifah in a 2014 interview:
"The struggle that I went through...I didn't want my kids to have that. I wanted them to understand that it's okay to struggle…"
Snoop's aim for his kids was to have them understand the importance of finding their own way. But he would also be there for them to help them avoid some mistakes and teach them the things that no one was able to teach him.
The 48-year-old Snoop has four children but shares only three of his kids - Cordé, Cordell, and his only daughter, Cori - with his wife of 23 years, Shante. He shares his youngest son, Julius with another woman outside his long-standing marriage.
Cordoba is one lucky little lady to have such a beautiful family and grandparents that are in love with her just as much as they are with each other.