Marques Houston & His Wife Miya Wore Cool Matching T-Shirts as They Spent Time at the Beach
Marques Houston recently plucked on the heartstrings of many when he took to social media to share a romantic photo documenting the time he spent with his 19-year-old wife on the beach.
The novel coronavirus is not the only thing in the air these days! There's also a love bug going around and both Marques Houston and Miya Dickey seem to have caught it.
Houston recently took to his Instagram page with a heartwarming photo of himself and his 19-year-old wife, Dickey.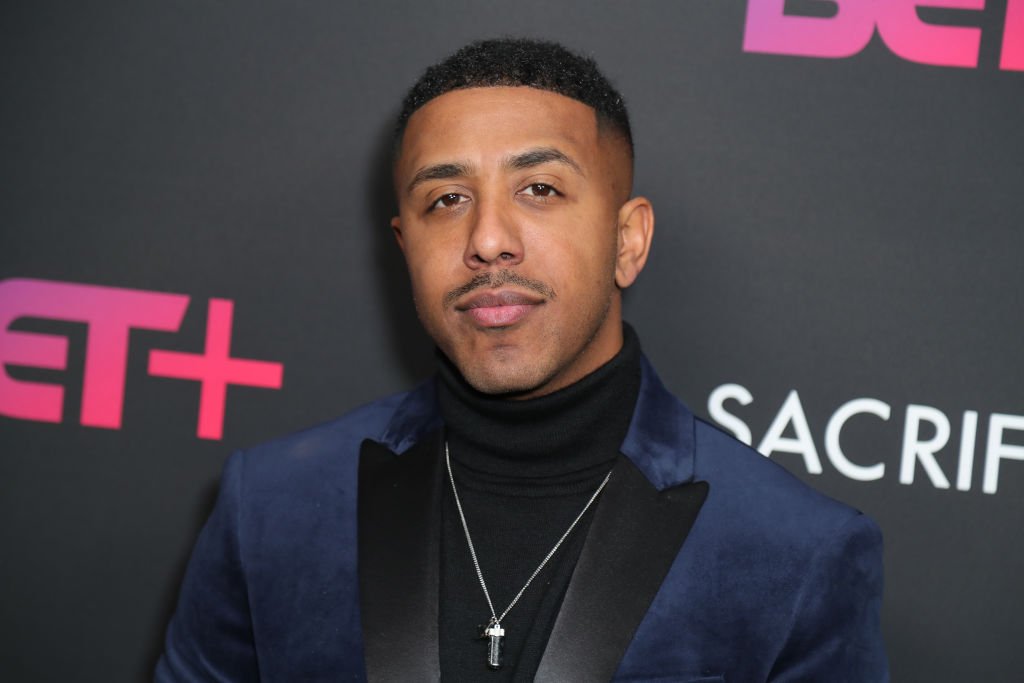 The picture documented the romantic time Houston spent with Dickey on the beach even though he could only "put his feet in," according to a hashtag he used in his captions. 
In the picture, they both stood in matching tees with their backs to the ocean. They wore gentle smiles and had that tell-tale glow of newlyweds. Houston captioned the post:
"I absolutely love spending my time with you baby my wife@iammiyahouston #BeachDay #SheLovesTheBeach #IOnlyPutMyFeetIn."
Houston and Dickey tied the knot in August in what has been tagged as an "ultra-private" affair. The ceremony reportedly took place at Eagle Glen Golf Club in Corona, California.
The "Sister, Sister" star announced the joyful news via his verified Instagram page. He shared a photo from the beautiful day which captured himself and Dickey caught in a lovely pose.
 He also alleged that they did not start dating until she was an adult.
They were both dressed in white masterpieces. Miya wore a Jomo Patterson wedding gown with a fitted bodice complemented with lace.
Meanwhile, Houston looked dapper in a fitting white Shaker tuxedo. In his caption, he gushed about how marrying Dickey was a "dream come true." Houston also had a confession to make about the big day. Speaking to People, he shared:
"I was so nervous that I was actually shaking, but everything felt perfect when I saw Miya walk down the aisle, I told her I wasn't going to cry, but I couldn't hold it in. I cried like a baby."
The talented actor further added that rather than the signature kiss that comes after the vows, he and Dickey did a well-practiced special handshake. After the wedding ceremony, the loved up couple decided to have their honeymoon somewhere in Santa Barbara, California. 
The beautiful place was reportedly their second choice as they had initially chosen Mexico. COVID-19 made traveling there risky so the pair settled for California. 
Houston and Dickey got engaged in March 2019 after dating for five months. In June, he defended their relationship when netizens pointed out the age difference. He declared that what he and Dickey have is "true love" and that he had met her through his manager, Chris Stokes, in March 2018. 
He also alleged that they did not start dating until she was an adult. According to Houston, his father and every other person around him loves her just like he does.
He also urged his fans not to believe any rumor concerning his relationship with Dickey as there was nothing dirty or scandalous about it. Congratulations to the Houstons!