Uzo Aduba from 'Orange Is the New Black' Says 2020 Emmy Win Was a Significant Moment
"Mrs. America" actress Uzo Aduba gushes about winning as Best Supporting Actress in a Limited Series in the 2020 Emmy Awards and explains why it is so special.
"Orange Is The New Black" actress Uzo Aduba scored herself an award at the 2020 Emmy Awards show recently and she was extremely grateful for the honor. After her win and acceptance speech, the actress spoke more about the special event with People. 
"[Winning] means a lot, particularly for the character that I was able and fortunate to play. Shirley Chisholm was a trailblazer for those forgotten…"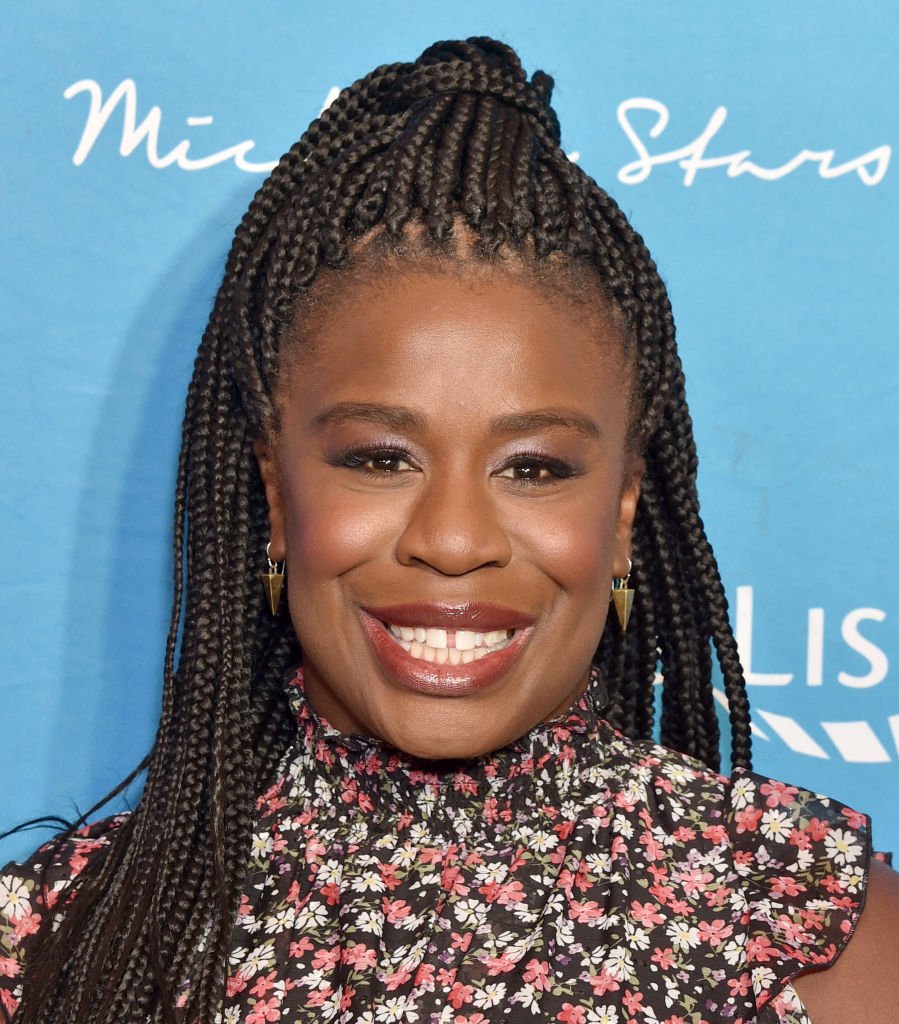 Aduba added that Chisholm, her historically important character in the series, "Mrs. America" which snagged her the Emmy, was a trailblazer to people who had no voice where they needed one. 
For her, it was an especially touching experience because she was able to use her character to tell her story and the stories of those who had not been heard.  Chisholm is a remarkable politician who became the first African American woman elected to the United States Congress.
Aduba's 2020 Emmy Award is not her first. She had two awards under her belt - one for Outstanding Guest Actress in a Comedy Series in 2014 and another for Outstanding Supporting Actress in a Drama Series in 2015.
Aduba was not the only award winner who showed up with a socially-conscious mindset for the awards show.
Chiming in remotely for the award show, Aduba looked absolutely gorgeous in her simple yet meaningful outfit. Squealing with excitement for her win, the actress was heard yelling for her mom to share the good news just as the show transitioned away from her win.
The 39-year-old wore a black T-shirt that had the name Breonna Taylor written on the front in gold cursive writing.
The T-shirt was in honor of Taylor, the woman from Kentucky who was fatally shot in her sleep by police earlier in the year. She paired her statement T-shirt with matching gold bottoms, simple drop earrings, and an elegantly styled braided updo.
Opening up about Aduba's outfit for the event, her stylist Cristina Ehrlich also told People that the outfit was geared towards representing the current social climate of the nation. 
Aduba was not the only award winner who showed up with a socially-conscious mindset for the Awards show. Actress Regina King looked stunning with a black T-shirt with the words "Say Her Name" written on it above a photo of Taylor's face.
Aduba and King's calls for justice joined the many other voices in the industry who demanded justice for the late Taylor. Even during their moment of recognition, both Aduba and her fellow actress showed their humanity and compassion. They surely deserved their awards and much more.