Salma Hayek Pays Tribute to Ruth Bader Ginsburg with a Vintage Photo from Her Youth
Salma Hayek joined the list of celebrities who have paid tribute to the late Justice Ruth Bader Ginsburg. Hayek shared a much younger version of the highly admired woman. 
On Saturday, Salma Hayek took to Instagram to share solemn words following the passing of Supreme Court Justice Ruth Bader Ginsburg, who died on Friday. 
Ginsburg was 87 when she died from complications due to cancer. She had served in the Supreme Court for 27 years before, gaining fans from all corners of the nation during that time.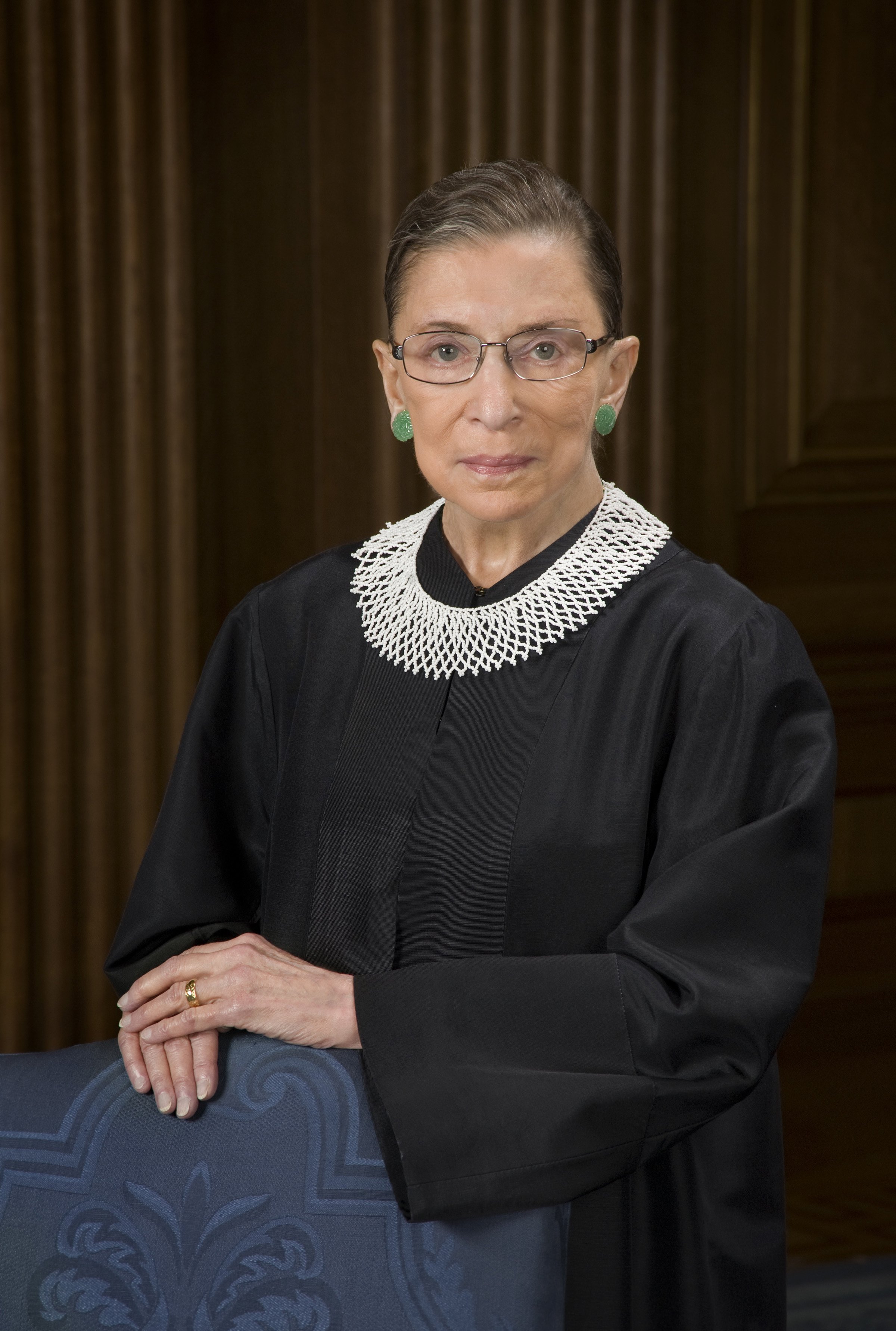 HAYEK REMEMBERS GINSBURG
Hayek, 54, shared an undated, black and white photo of a young Hayek in her tribute. The shot showed Ginsburg with coiffed hair and a face of makeup. She wore small pearls on her neck.
Despite health problems in her late life, Ginsburg continued to work tirelessly in her role. She would complete tasks even as she received chemotherapy treatment. 
MOURNERS GATHER IN D.C.
The actress was not the only one to pay their dues to Ginsburg on Saturday. That same day, mourners gathered in front of Washington D.C.'s Supreme Court and held a candlelit vigil. 
The scene outside of the #supremecourt early Sunday morning as mourners continue to visit, pay their respect and leave flowers, candles, and handwritten notes for the late Justice Ruth Bader Ginsburg who died Friday. #rbg #scotus @wamu885 @dcist @NPR pic.twitter.com/HJE5cZmHGV

— Tyrone Turner (@tyronefoto) September 20, 2020
Reportedly, more grievers plan to hold observances before various courthouses nationwide. On Saturday, there was singing, signs, and flowers for the late Justice. For her part, Hayek captioned the photo: 
"Thank you [prayer hands emoji] Ruth Ginsburg. You are and always will be a hero for woman [sic] and an inspiration for mankind. RIP supreme Goddess of justice."
CELEBRITIES WHO PAID TRIBUTE
Other celebrities who added their voices online include comedians Sarah Silverman and Samantha Bee and actors Kevin Bacon, Robert Downey Jr., Chris Evans, and George Takai.
Martin Luther King's daughter Bernice shared a tribute on Twitter. Directors of the movie "RBG" Betsy West and Julie Cohen and actor and director Danny DeVito also honored Ginsburg. 
The great Zora Neale Hurston said, "There are years that ask questions and years that answer."

This year is profound in that it is asking AND answering.

As we remember the wonder that was #RuthBaderGinsburg, let us bend more toward justice with the moral arc of the universe. pic.twitter.com/EZLmbcjNp9

— Be A King (@BerniceKing) September 19, 2020
The state of New York will also be remembering Ginsburg. Over the weekend, New York Governor Andrew Cuomo announced that he would be setting up a statue to honor the "life and legacy" of the late Justice.
NEW YORK HONORS GINSBURG 
The statue is to be built in Ginsburg's hometown of Brooklyn and will serve as a reminder of her contributions to the nation. It is also meant to inspire others. 
Despite health problems in her late life, Ginsburg continued to work tirelessly in her role. She would complete tasks even as she received chemotherapy treatment. 
#BREAKING: New York will honor the life and legacy of Justice Ruth Bader Ginsburg with a statue in Brooklyn, her birthplace.

This statue will serve as a physical reminder of Justice Ginsburg's monumental contributions to the America we know today and as an inspiration for all. pic.twitter.com/iwvo7c3JOw

— Andrew Cuomo (@NYGovCuomo) September 19, 2020
Ginsburg's cancer battle began way back in 1999 with colorectal cancer. In late 2018, she was diagnosed with lung cancer, and then pancreatic cancer in July 2020. The Supreme Court will hold a private service for her at Arlington National Cemetery.