Alex Rodriguez Shared Photos of Him & J Lo Posing with Ruth Bader Ginsburg in Touching Tribute
The former New York Yankees star paid his respects to the recently deceased Supreme Court Justice, sharing images of himself and his wife spending time with Ginsburg.
45-year-old former baseball star Alex Rodriguez is among the many public personalities and celebrities that shared tributes to late Supreme Court Justice Ruth Bader Ginsburg, who passed away on September 18, 2020 at the age of 87.
The day after Ginsburg's passing, Rodriguez took to his Instagram account to make his personal tribute to the iconic women's rights champion, whom he and his fiancé, 51-year-old Jennifer Lopez, had the privilege to meet once.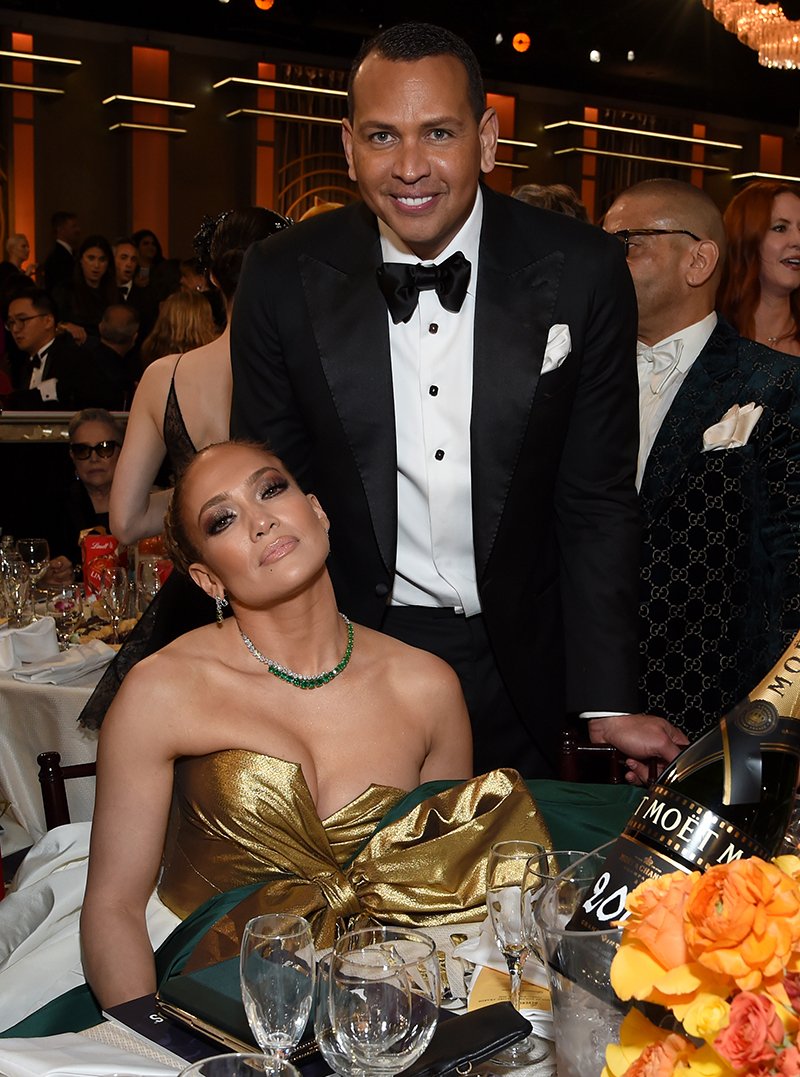 With the help of three snapshots, Rodriguez recalled the time he and Lopez were invited to the Supreme Court, where they had a chance to sit with Ginsburg and chat with her about everything from her work to "even a little baseball and opera." 
"I am so deeply saddened to hear the news of Justice Ruth Bader Ginsburg's passing. She was a true hero, icon, and inspiration," Rodriguez started writing on the post's caption. 
Rodriguez also acknowledged Ginsburg as "a champion of gender equality" who "dedicated her career and her life to helping others through the power of law."
The sportsman described the longest-serving woman on the US Supreme Court as a humble person despite her achievements, and he expressed his gratitude toward her for the service she did to the country, sending "thoughts and prayers" to her "family and friends."
Justice Ruth Bader Ginsburg will become the first woman in history to lie in state in the US Capitol when her casket is placed in National Statuary Hall on Friday, according to congressional historians https://t.co/5chyaORQCP

— CNN (@CNN) September 22, 2020
DECADES OF SERVICE
Ginsburg was only the second woman in US history to get to the high court. She was nominated to the Supreme Court by President Bill Clinton in 1993, after years of fighting to be taken seriously as a woman lawyer despite having graduated at the top of her class.
Since she couldn't find a job as a practicing lawyer, she focused on her career as a law professor, and from 1970 on, she became a central figure of the Women's Rights movement, apart from being appointed as a federal judge.
BBC: Clara Spera talks about her grandmother Ruth Bader Ginsburg's "most fervent" wishhttps://t.co/PkSASYaQ89

— Maddow Blog (@MaddowBlog) September 22, 2020
Her brilliant record regarding cases on gender equality, establishing several progressive legal precedents, led to her nomination to the Supreme Court, winning the confirmation of the Senate with 96 to 3 votes.
Ginsburg served for 27 years as an Associate Supreme Court Justice, right until the end of her life, passing away from cancer a couple of months after revealing that she was undergoing chemotherapy after having battled cancer on two occasions in the last two years.
"I really do not think that she would be ravaged by fear for the future right now. She would get back to work and redouble her efforts.
We should as well," writes Neil Siegel, a former law clerk for Justice Ruth Bader Ginsburg, for CNNOpinion https://t.co/UgXCxksTIk

— CNN (@CNN) September 22, 2020
Ginsburg's work was so key to advance gender equality that she ultimately became recognized as a pop culture figure, earning the nickname "Notorious RBG," after which her best-selling biography was titled.
POSSIBLE REPLACEMENT
Apart from the sadness of seeing this civil rights giant go in such a crucial time of US politics, there is much worry among the left about who is going to take the place that Ginsburg left vacant on the Supreme Court, since signs indicate that someone favored by President Donald Trump is going to get the position.
Trump judge and Supreme Court contender Amy Coney Barrett, in 2012: "a legal career is but a means to an end … and that end is building the Kingdom of God."https://t.co/bYW6WuGCvg

— Anil Kalhan (@kalhan) September 20, 2020
The frontrunner to replace Ginsburg is 48-year-old Coney Barrett, a devout Catholic and strict interpreter of the US Constitution that is opposed to birth control and abortion in the name of "religious freedom."
Barrett was previously mentioned as a possible replacement to Justice Anthony Kennedy in 2018, but the position finally went to Trump's nominee, Brett Kavanaugh.