Gabrielle Union & Dwyane Wade Pose with Daughter Kaavia as the Actress Shows off a Cool Dress
Gabrielle Union, her husband Dwayne Wade, and their daughter are posing up a storm in the latest photo shared to the actress' Instagram page. Check it out now. 
Gabrielle Union and her family are known for their fun Instagram posts and if they include her daughter Kaavia, it usually comes with a little humor. 
Recently, the star shared another family photo showing herself, Dwyane Wade, and their daughter, and it has not disappointed her followers. 
In the recent photo shared by Union, the trio poses leaning on the wall with the actress rocking a stunning black and green dress while Kaavia manages to steal the shot yet again. 
While she may only be one year old, the toddler is the focus of the shoot, with the proud mother captioning the photo:
"Creative Director @kaaviajames Photographer @ayannnamcknight 'Leaning on a pillar with one foot up.'"
Fans loved the pictures with one fan joking that Kaavia was "giving more looks" than both her parents and from the post, it is obvious to see. 
In addition to Kaavia, Union is also a stepmother to the basketball player's three children, Zaire Blessing, Xavier Zechariah, and Zaya, and his nephew, Dahveon Morris. 
For the older boys who are both 18, she was the more intense parent.
Last week, Union opened up about her parenting styles as well as how the couple deals with their teenagers dating while appearing on "The Drew Barrymore Show."
During her interview, she revealed that they would agree when it came to their daughter; however, for the older boys who are both 18, she was the more intense parent. She said:
"With the 18-year-olds I am the psychotic, overbearing, 'What are you doing now?' kind of parent and my husband is like, 'Whatever, they are going to figure it out.'"
Last month, Union and Wade celebrated their sixth wedding anniversary, sharing loving tributes to each other on their Instagram pages. 
The couple has been dating since 2009 and were married in 2014 during a ceremony held in Miami. They welcomed their daughter in 2018.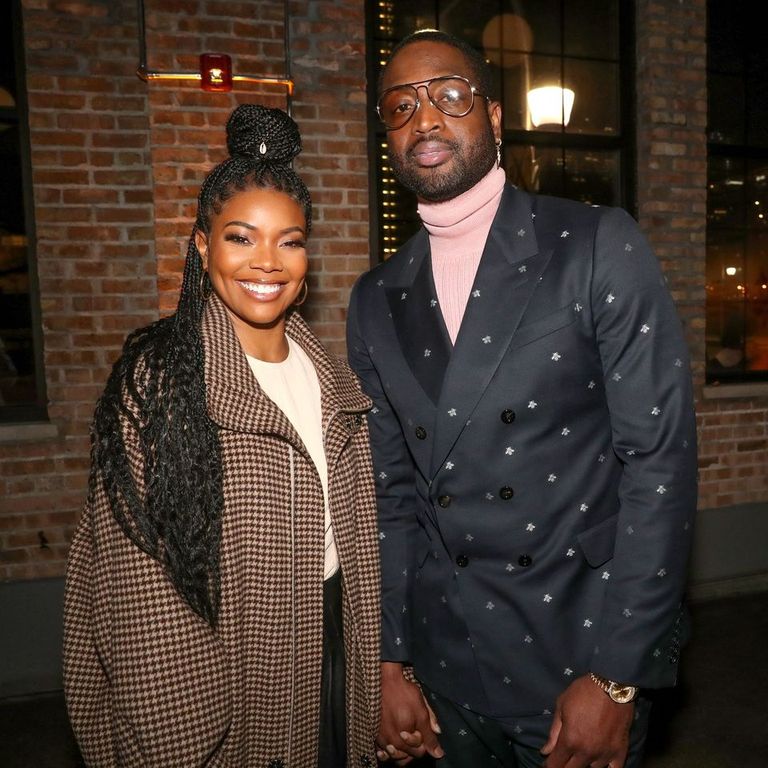 They first met in 2007 at a Super Bowl party just after Union had divorced her ex-husband Chris Howard. However, the star admitted that they did not initially interact much. 
Now their relationship looks stronger than ever with Wade sharing a heartwarming video of their wedding to celebrate his wife.