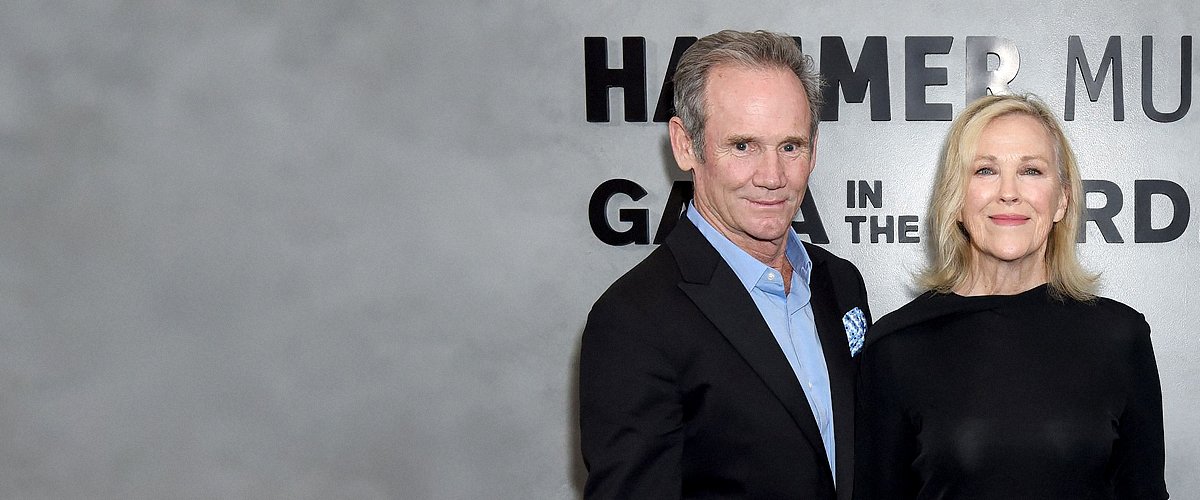 Getty Images
Catherine O'Hara and Eugene Levy Once Dated — Glimpse into the Actors' Personal Lives
Actress Catherine O'Hara plays Eugene Levy's wife and mother to his real-life children, but the chemistry between them is real and stems from their past.
In the hit comedy "Schitt's Creek," Catherine O'Hara plays the matriarch of a mega-wealthy family whose financial manager runs off to the Caymans with all they own, except one little town her husband once bought as a joke for his son's birthday -- Schitt's Creek.
It was due to Dan that the old flames were reunited on the screen when he created and produced "Schitt's Creek"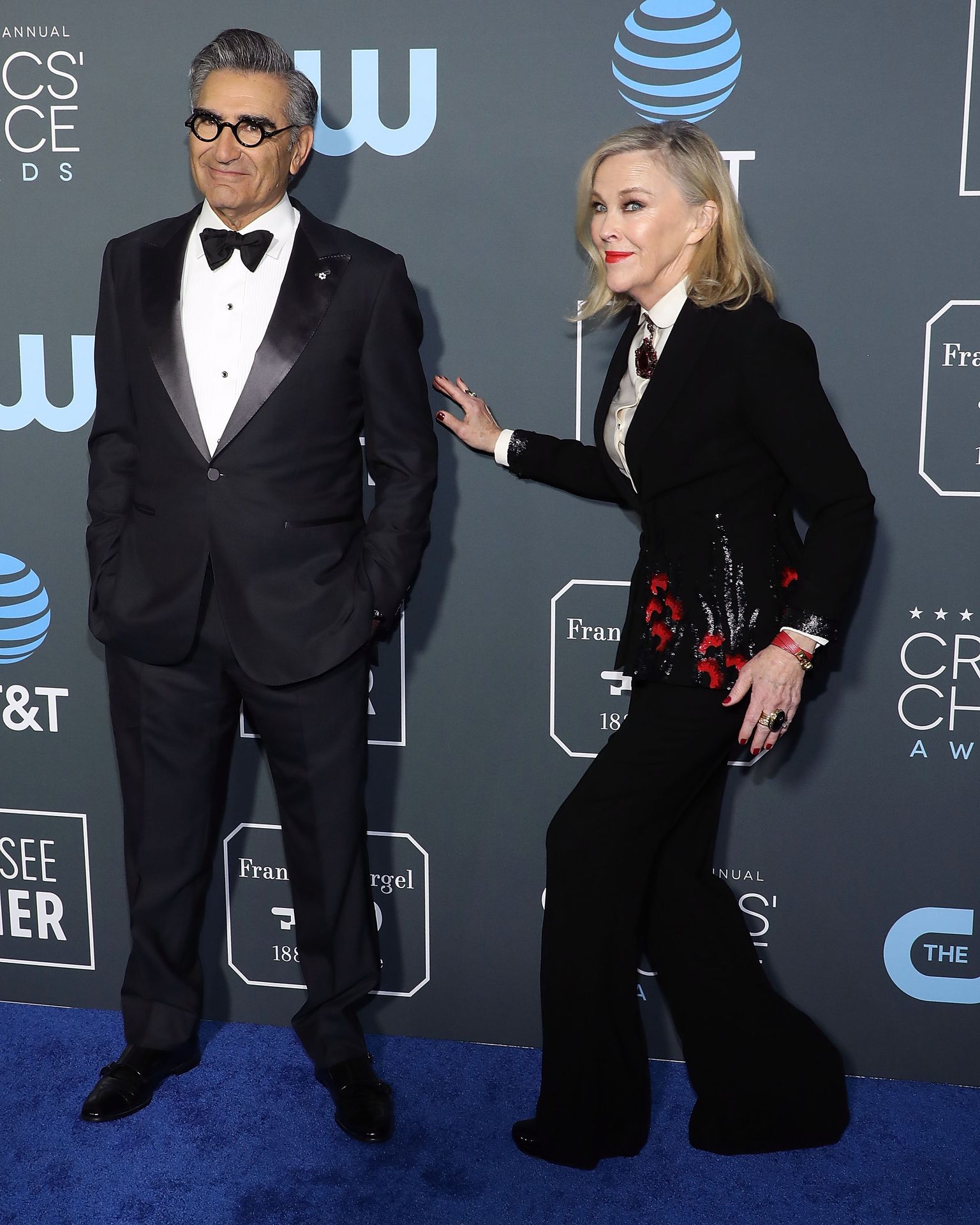 Eugene Levy and Catherine O'Hara at the 24th Annual Critics' Choice Awards in 2019 in Santa Monica | Source: Getty Images
Back in the days when they were starting out their careers, Eugene and Catherine worked for The Second City, a company specializing in improvisational sketch comedy, which launched the career of many notable comedians, including Bill Murray, John Belushi, Dan Aykroyd, Mike Myers, Tina Fey, and Stephen Colbert.
The young actors were then at the start of their career, and as Catherine explained, everyone at Second Company dated everyone, and Eugene made her laugh, so she went out with him.
The result was a brief fling that ended up laying the foundations for a lifelong friendship. When Eugene's son Dan Levy came up with the "Schitt's Creek" concept, which he co-wrote with his father, there was only one choice for the voluble, dramatic Moira Rose: Catherine O'Hara.
"The first time we heard it was knockout — unreal."
Catherine's superb representation of Moira has earned her eight awards, including a Primetime Emmy for Outstanding Lead Actress in a Comedy Series. Even though their brief romance came to nothing, Eugene and Catherine's six-year "marriage" has been a huge success.
"He finally asked me out. We went on location at the end of the movie, and we started dating. I moved to L.A. to be with him."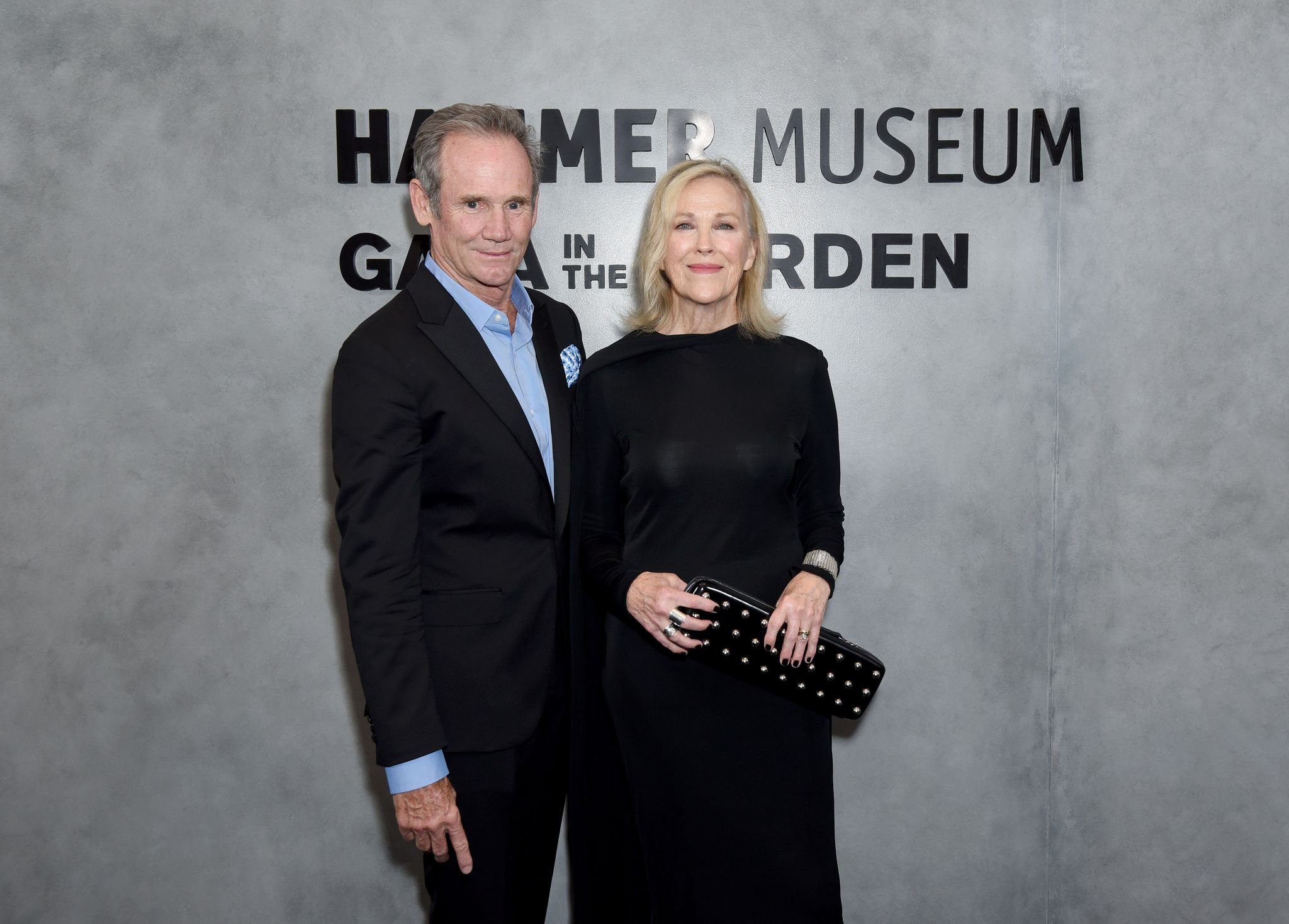 Bo Welch and Catherine O'Hara at the Hammer Museum's 17th Annual Gala in 2019 in Los Angeles | Source: Getty Images
Four years later, the couple tied the knot and welcomed son Matthew in 1994, then and Luke in 1997. Catherine and Welch have now been married for 28 years. The couple likes to keep a low profile and is only occasionally spotted together at red carpet events.
Eugene is also married. He met his wife Deborah Divine shortly after he dated Catherine, and the two have now been married for an incredible 43 years. Deborah is a screenwriter, and the couple passed on their love of acting and the written word to their children, Sarah Levy, 34, and Dan Levy, 37.
It was due to Dan that the old flames were reunited on the screen when he created and produced "Schitt's Creek." Dan cast his father Eugene as the father of his character David Rose, and his sister Sarah as the sweet Twyla, the hair-brained owner of Schitt's Creek's only cafe.
After their six years together, the cast has admitted that they feel like a real family and will be missing the everyday contact with each other. Viewers will be missing them too, but maybe Dan Levy will relent and bring back "Schitt's Creek" for a second run, or maybe a reunion.
Please fill in your e-mail so we can share with you our top stories!