Amber Rose Calls Boyfriend Alexander 'AE' Edwards Her Husband in a Touching Birthday Tribute
American model, television personality, and actress Amber Rose in a post on her Instagram paid a touching tribute to her boyfriend, music executive Alexander Edwards who she called her husband. 
On her Instagram feed yesterday, the American model and actress Amber Rose paid a touching tribute to her longtime boyfriend, Alexander Edwards for his birthday. 
In the post, Rose, Edwards, and her two kids, Slash Electric and Sebastian Taylor, adorably shared a picture frame. Slash, who is Edward's child, was perched comfortably on his father's shoulder.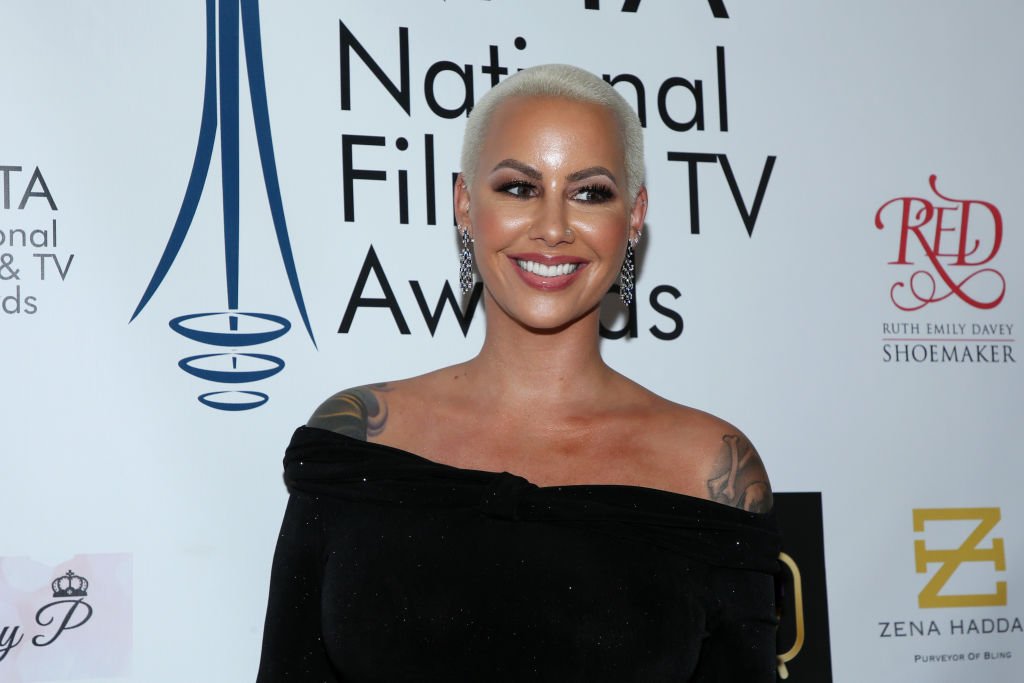 Sebastian, who Rose shares with rapper Wiz Khalifa, was resting on his mother's chest. The couple who now wear the same hair color struck quite the pose in the wholesome photo.
However, what caught most people's eye was Rose referring to Edwards as her husband beneath the post which made fans speculate that the pair were married. She wrote: 
"Happy Birthday Baby! Thank you for loving us so much and being the Amazing father and husband that you are!"
Though referring to him as her husband might have been a term of endearment, fans did not fail to wonder if the pair had tied the knot in secret. Also, Rose reportedly posted a video of Edwards' mother on her Instagram story and called her "mother-in-law."
To mark his birthday, Edwards posted a heart-melting video of him sharing a cake with his family on his Instagram feed. 
In the photo, the dates "10.10.19" and "2.21.13" were carefully inked on Edwards' forehead with a lightning bolt demarcating the numbers. 
This is, however, not the first time the model suggested she and Edwards might be married. In a tribute to late basketball star, Kobe Bryant, and his daughter Gianna in January, Rose also endeared the music executive as her husband. 
She added that the death of the legend made her reflect her life. She divulged that it also inspired her to tattoo both her sons' names across her forehead. 
Rose had inked the names "Bash" and "Slash" just below her hairline. The act reportedly inspired Edwards to do just the same. He went and got the children's birth dates tattooed across his forehead.
The tattoo artist, Jacob Ramirez posted the ink body art on his Instagram. In the photo, the dates "10.10.19" and "2.21.13" were carefully inked on Edwards' forehead with a lightning bolt demarcating the numbers. 
The couple received a little backlash for their spontaneity, but their love for their kids proved stronger than any criticism. Their devotion as parents, however, has its limits. 
Just earlier this year, the couple were spotted taking a romantic stroll down West Hollywood as they ran errands. No doubt, the pair needed a break from their parenting duties and needed some time for themselves.