Marlon Wayans Shares New Pic of His Mini-Me Son Shawn with Dreadlocks & Rocking a Trendy Outfit
Actor and comedian Marlon Wayans recently posted a photo of his son, Shawn, looking cool with dreadlocks on his Instagram page.
Marlon Wayans recently took to his Instagram page to dote on his son, Shawn, and his stylish look. The proud dad shared a dashing photo of Shawn and captioned:
"When your son finds his swag ... go off then! @shawnwayansss."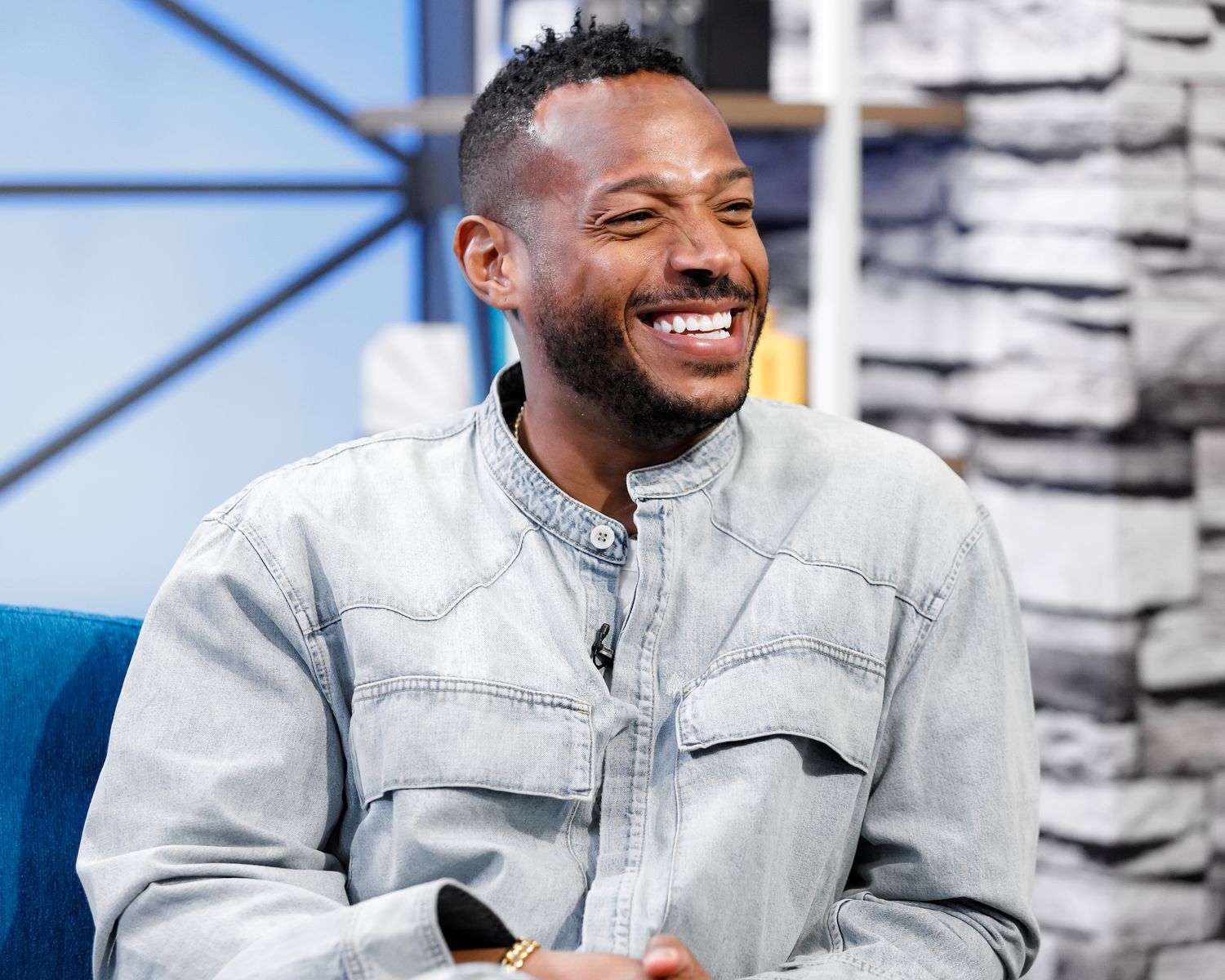 In the photo, Shawn looked just as "Swag-filled" as his dad described. He wore a white Rhude rib cage T-shirt and paired it with a pair of stylish denim pants.
Shawn had a pair of glasses sitting on his face and held his phone in his hand while mid-stride. His hair was nicely done in short locks that stopped right at his ears, giving him a laid back look.
The actor's son was seen walking by a large outdoor pool that spread far behind him surrounded by a very vibrant green lawn. 
Marlon's fans were very impressed with his son's style and left compliments about his hairstyle and his interesting but fashionable pants. Shawn sure did find his swag.
The couple was married from 2005 till 2013 when they parted ways.
Marlon's support and love for his son go way beyond cheering on his fashion sense. In 2019, the actor was seen passionately standing up for his son during a basketball game at his high school, Bishop Alemany High School.
Marlon showed up at the game to cheer for his boy as a dad would but reportedly ended up in a verbal argument with strong language with the game's referees over their judgment. Although he had the unpleasant run-in, he still congratulated Shawn with a clip from the game shared on Instagram
Marlon's passion and protective attitude over his son were understandable and expected for the dad. The 48-year-old's son was interestingly named after his older brother, actor Shawn Wayans, as part of a sentimental pact made many years ago.
The young man holds a special place in his dad's heart for that, and many other reasons. Although being his father's only son is great, Shawn is not the only child Marlon loves to dote on.
The actor has a daughter, Amai, who is older than Shawn. Marlon is just as supportive of his daughter and her passions. In June 2019, during pride month, the actor went all out on Instagram to gush about his daughter who is openly gay.
Marlon's social media is dotted with photos and memories of his children and interestingly, sometimes his ex-wife, their mother, Angelica Zachary. The couple was married from 2005 until 2013 when they parted ways.
In February 2018, when she celebrated her birthday, the actor penned a lengthy heartfelt birthday message, showing just how close and friendly they were even after parting ways.
With that kind of love and support in the family, it is no wonder why Shawn and his sister, Amai, are so cool.