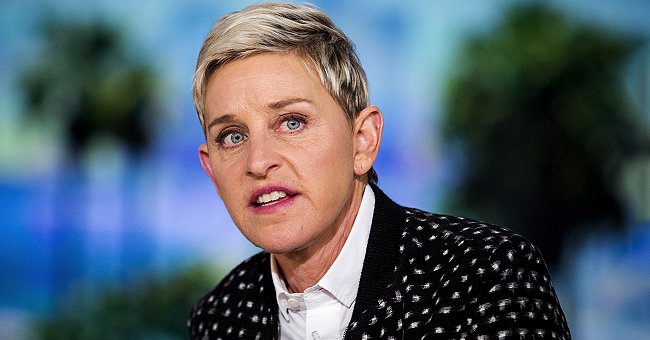 Getty Images
Ellen DeGeneres Gives a Personal Apology during the Opening Monologue for the Show's Premiere
The 18th season of the "Ellen DeGeneres Show" opened with the host, Ellen DeGeneres, offering a sincere apology to all those who were affected by the recent controversy about the show.
Ellen DeGeneres is back with the 18th season of her eponymous talk show, and she is offering a heartfelt apology to her fans and crew members.
In the opening monologue for the new season, DeGeneres addressed allegations of the show having a toxic workplace environment.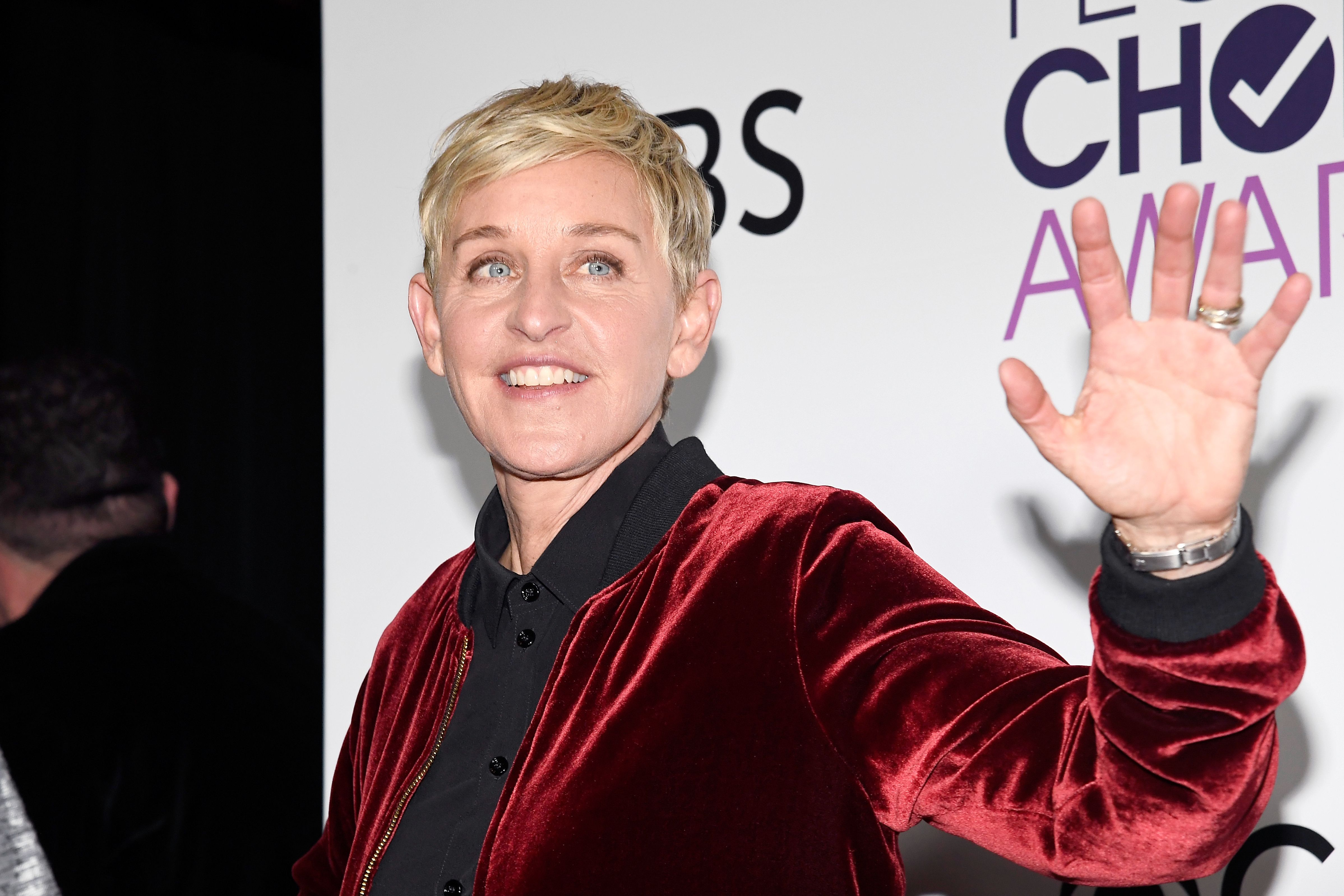 Ellen Degeneres poses in the press room during the People's Choice Awards on January 18, 2017 | Photo: Getty Images
The episode had no studio audience in adherence to the COVID-19 pandemic guidelines, but the host still spoke to fans who appeared virtually on screen. DeGeneres started the monologue by saying that her summer was great, and that she is excited to be back in the studio.
She then went on to talk about the allegations and admitted that some of the things that occurred should have never happened. DeGeneres also said:
"I take that very seriously, and I want to say I am so sorry to the people who were affected."
DeGeneres continued by acknowledging her role as the host of the show and taking responsibility for whatever happens behind the scenes.
She added that the production team is starting a new chapter and will take further measures to ensure workplace problems are resolved accordingly.
Stephen "tWitch" Boss, the show's DJ, has now been promoted to co-executive producer.
Speaking further, DeGeneres tackled criticisms about how she was not living up to her frequent statements on the show about the need for kindness.
DeGeneres said being known for her kindness mantra is a tricky position because there are also different parts of her that people don't know. She concluded:
"I get impatient — and I am working on all of that. I am a work in progress."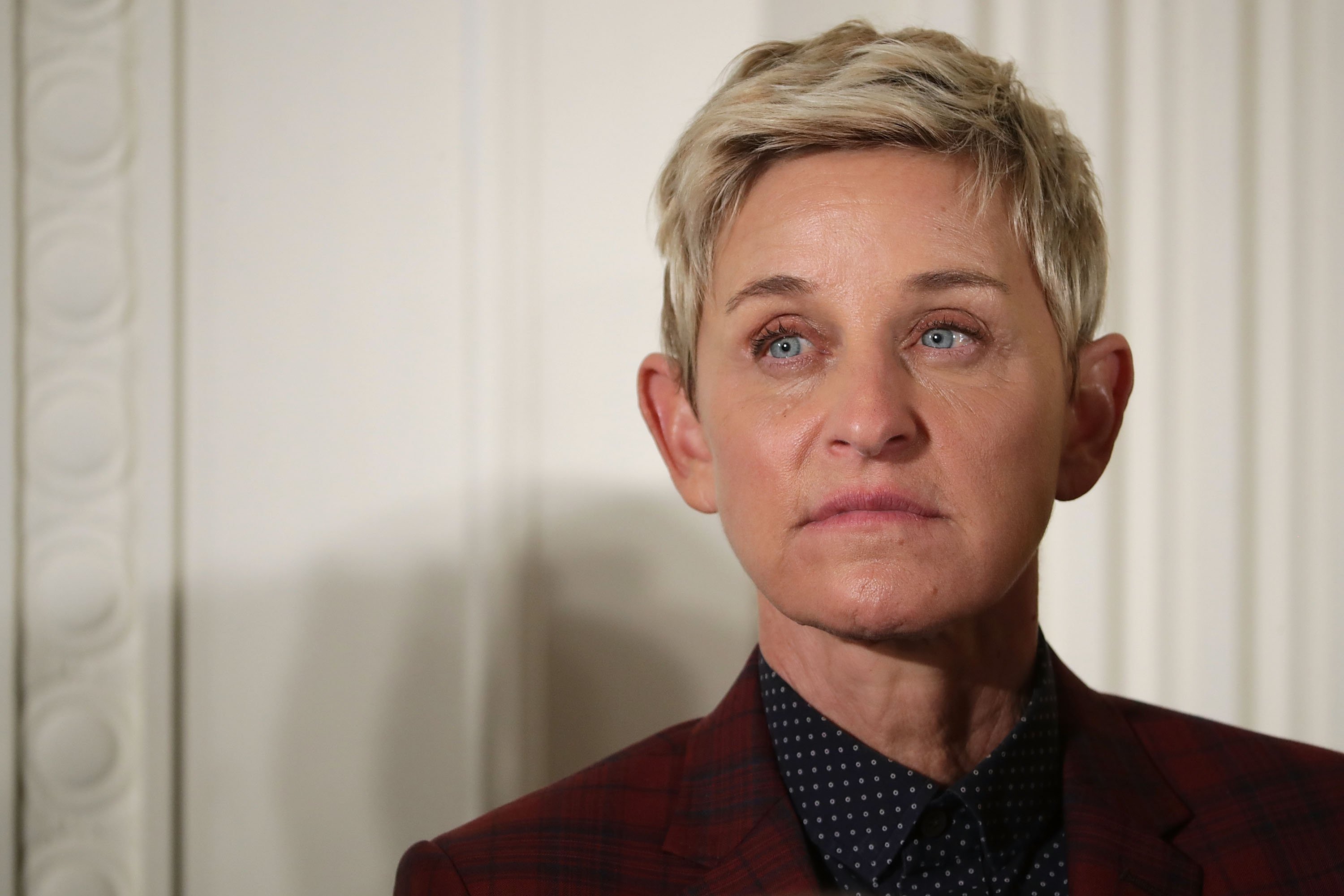 Ellen DeGeneres waits to receive the Presidential Medal of Freedom in Washington, DC on November 22, 2016 | Photo: Getty Images
The "Ellen DeGeneres Show" made headlines in July when some current and former staffers on the show opened up about being treated unjustly by some producers.
Following the allegations, DeGeneres apologized to the victims involved while alluding to her own experiences as a gay entertainer treated differently for a long time.
She also stated that some changes would be made, and to this effect, three top producers on the show, Ed Glavin and Kevin Leman, and Jonathan Norman, were fired.
During the season 18 premiere, DeGeneres announced that Stephen "tWitch" Boss, the show's DJ, has now been promoted to co-executive producer.
While speaking to People, a source revealed that DeGeneres was supported by her wife, Portia de Rossi, and members of the crew applauded her as she walked off the set on the day season 18 premiered.
The "Ellen DeGeneres Show" has had its share of controversies, but with every obstacle, the show gets an even bigger comeback. Season 18 is not going to be any different.
Please fill in your e-mail so we can share with you our top stories!