Here's How Nicole Kidman and Her Daughters Celebrated Husband Keith Urban's Album Release
Nicole Kidman has always been the image of a supportive wife, and she has made another major move as she supports her husband on the release of his new album.
Keith Urban has taken to Instagram to share a video of his family's warm support for his album launch, "The Speed Of Now." The caption expressed his gratitude as it read:
"My magical angel wife and daughters- showered me with the most colorful love on the release of T.S.O.N today. I loooove you baby..."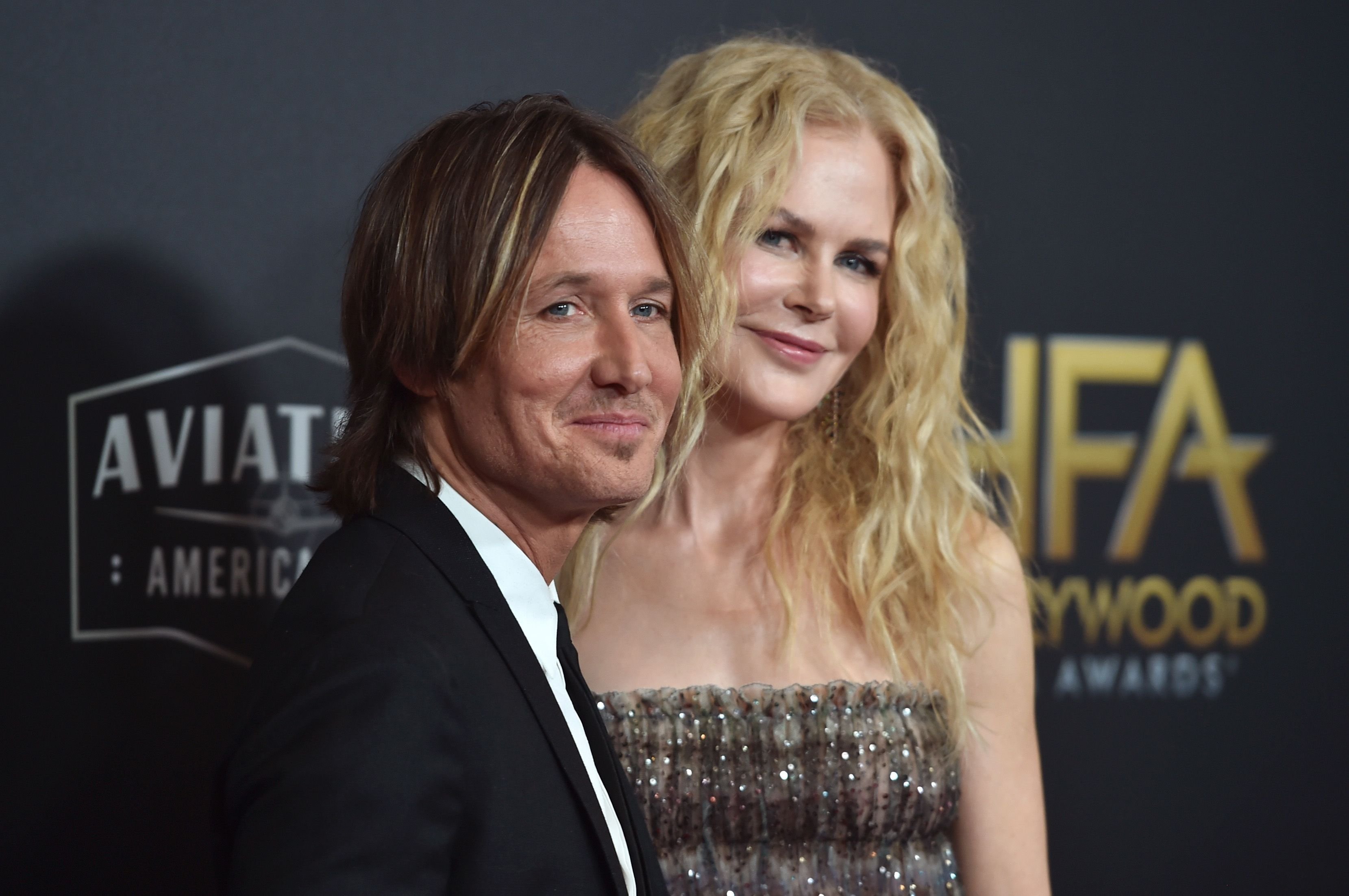 The video showed
Urban
in front of a beautifully decorated table with gold and pink balloons, a striped table cover, a yellow and white flower bouquet, and a custom-made card that said "Love Nic, Sunnie, and Fifi."
The table also held a cute layered record-themed cake. There were cookies, little disposable plates with napkins of various colors, and cutlery on the table.
The country singer wore a grey top with blue print. Its short sleeve hugged his arms as his beautiful tattoos could be seen on both arms and his neck while he blew kisses at the camera.
Earphones wrapped around his neck and dangled behind him over what seemed to be corduroy pants. The father of two raked a hand through his hair as he gushed over how beautiful everything looked.
This was followed by a photo slide of what looked like a living room with a beautiful velvet dark-green sofa and a grand window. There were customized balloons reading "Speed of Now" and "We Love You" strung across the wall.
These were underlined with little photos showing various family moments. Urban's fans joined the support train as they praised the new album and his beautiful family.
A certain fan said he was his idol and would keep following in his footsteps while another said his family was so sweet.
This gesture is mostly amazing because the family is reportedly not even in the same location as the father of two is currently in Nashville. He traveled earlier for the American Country Awards while his wife and children stayed back.
The "Big Little Lies" star also supported her husband by streaming the awards while he was in Nashville hosting it. She reportedly shared a post on Instagram, saying she would have loved to be there with him.
The couple celebrated their 14th year anniversary in June after getting married a year after they met. The couple reportedly knew they were meant for each other as their relationship was pretty intense.
The couple has multiple achievements between them as Urban is a four-time Grammy winner while Kidman is a multiple award-winning actress.