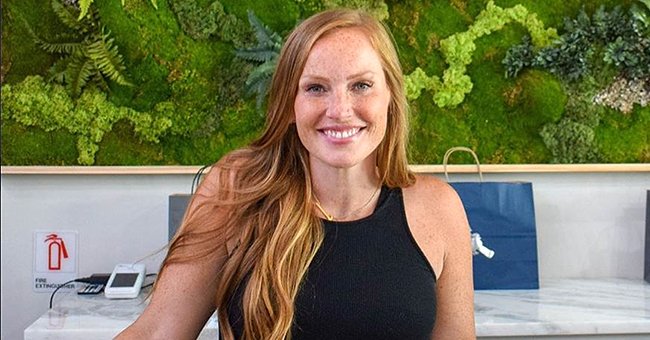 instagram.com/mina_starsiak_hawk
'Good Bones' Star Mina Starsiak Hawk Gets Candid as She Shows off Her 6-Days Postpartum Body
The TV personality took to her Instagram to leave an encouraging message to all those women who have just had a baby. Her moving and realistic writing encourages new moms not to fall victim to the pressure of how they look.
Mina Starsiak Hawk, 35, has a new reason to be happy and that is that she and her husband have welcomed a baby girl. The new member of the family arrives to complete the pair of children that Starsiak has with her husband Steve Hawk.
In the series of photographs that Starsiak shared, the first shows her full-body figure seen from above. Then in the next ones, it is seen from different angles and reflected in the bathroom mirror. Along with the photos, she explains the reason for her images.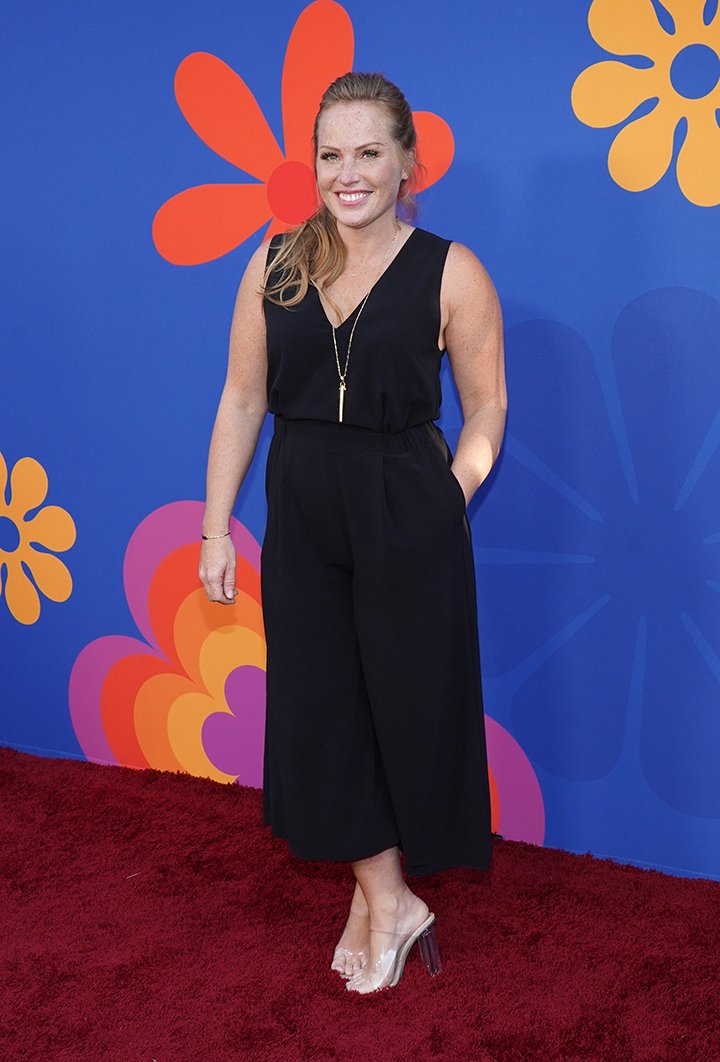 Mina Starsiak Hawk attending the premiere of "A Very Brady Renovation" in North Hollywood, California in September 2019. I Image: Getty Images.
Regarding the first photo, Starsiak notes that her abdomen is plunging into it, thus her true size is not observed. In the following, on the contrary, the TV personality shows the reality of her body after a recent c-section.
She wrote: "So next time you wish you looked like this or dressed like that, or had it ALL together like so many of the influencers we follow, just remember.... you're only being shown what they want you to see; part of them for sure, but usually not the whole story. So be kind to yourselves and to those you might be quick to judge based solely on social media."
With these words she wrote on her Instagram, Starsiak makes it clear that you should not feel ashamed of your body after pregnancy. Continue to encourage women to be careful when looking at photos of influencers or artists who look perfect after having a baby.
She remembered that it is very easy to use the cameras to see yourself much better than what you actually see in person. So it is not very sensible to rely on those images to evaluate yourself personally.
Starsiak shared the photos of the arrival of her second daughter, Charlotte Drew Hawk. The little girl is on her mother's chest in skin-to-skin contact in some pictures. In others, she also appears skin-to-skin with her father.
The proud parents also posted an adorable photo of all three: Starsiak holds Charlotte in her arms as she rests on the hospital bed and her husband gives her a tender kiss on the cheek.
Two-year-old now older brother Jack was also in the hospital welcoming his baby sister Charlie. These two children are a dream come true since Starsiak wanted to be a mother since she was a child and a few months ago she shared with her followers the problems she had to get pregnant.
Please fill in your e-mail so we can share with you our top stories!