Khloé Kardashian Shows off Fit Figure in a Silk Skirt and Matching Crop Top — See Fan Reactions
"Keeping Up With the Kardashians" star Khloé Kardashian turned up the heat on Instagram with a photo of herself wearing a satin two-piece dress that accentuated her coveted curves. 
Just like her sisters, Khloé Kardashian loves showing off her curves and takes every opportunity to flaunt them. Recently, she shared a photo of herself clad in a blue satin outfit that gave her fans a glimpse of her hourglass figure. 
Khloé paired the one-shoulder top with a revealing skirt that hugged her waist. Her toned legs and belly looked incredible and the snapshot left the netizens drooling over her sultry look.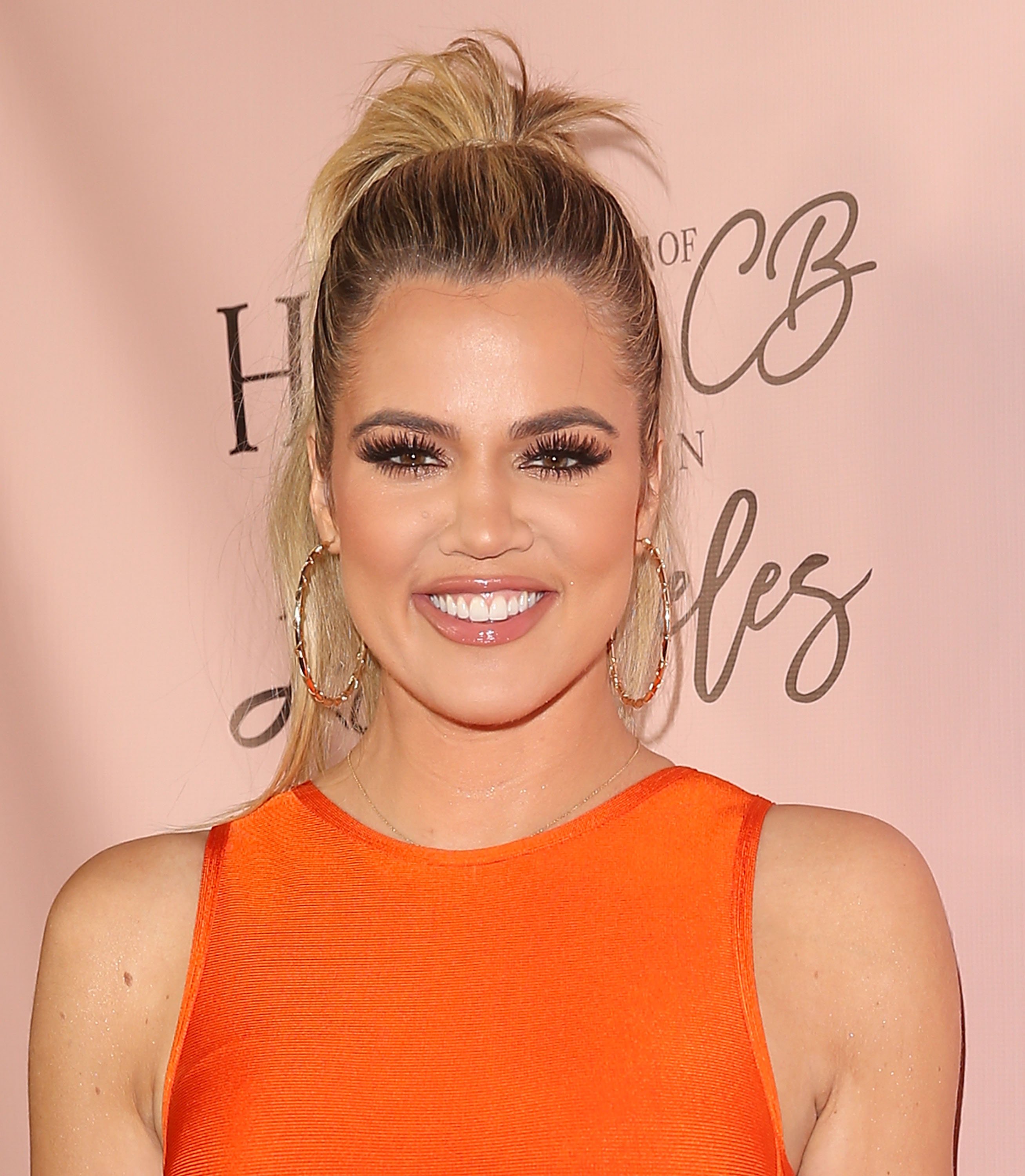 THE KKW FRAGRANCE PHOTOSHOOT
The picture was from her photoshoot with her sisters, Kim and Kourtney Kardashian, to release and promote their very own signature fragrances "Diamond II Collection" from Kim's brand "KKW Fragrances."
She is often accused of photoshopping her pictures to the access and using apps like "FaceTune" to enhance her facial features.
Kim first unveiled a picture from the photoshoot earlier this month where their outfits reflected the color of their fragrances' bottles. She rocked a green satin outfit similar to Khloé's.
Meanwhile, Kourtney looked like a goddess in a burgundy satin dress and showed off her curves. The sisters have been blessed with great genes but in the particular shoot, it was hard to tell them apart!
KHLOÉ'S EVER-EVOLVING LOOKS
While Kim and Kourtney looked heavenly in the photo, it was Khloé who stole the limelight because it was a new look for her.  Her new bob hairstyle accentuated her facial features and it was nothing like fans had seen before. 
Khloé is often subjected to online scrutiny whenever she debuts a new look. Fans debate that her looks have changed drastically over the years because of cosmetic enhancements. 

Also, she is often accused of photoshopping her pictures and using apps like "FaceTune" to enhance her facial features. They have often pointed out how she looks completely different in some posts as compared to scenes from "Keeping Up With the Kardashians."
All of the Kardashian sisters' looks have evolved over the years, and while it is evident that Khloé's look has changed significantly, comments from her haters do not seem to bother her at all. 

SHE HATES STICKING TO ONE LOOK
In a recent interview with People, she revealed that she hates to stick with one look for too long. She believes that beauty should not be boring of all things because it is a form of self-expression with no right or wrong. To her, it is all about how it makes her feel. 
By changing her looks, Khloé gets to enjoy being a different character every single day. She changes things up whenever she feels like she is being a little too comfortable with a look.