Salma Hayek Confuses Fans with 16th B-Day Cake as She Celebrates Reaching 16 Million Followers
Actress Salma Hayek ended up confusing fans when a post of her celebrating her 16-million followers mark got largely mistaken for a birthday post.
Actress Salma Hayek recently hit 16 million Instagram followers and decided to celebrate in style. She took to Instagram to share a video of her showing off a stunning cake with the number 16 candles sitting on it. She wrote:
"I'm not celebrating my sweet 16, I'm celebrating my sweet 16 followers!!!"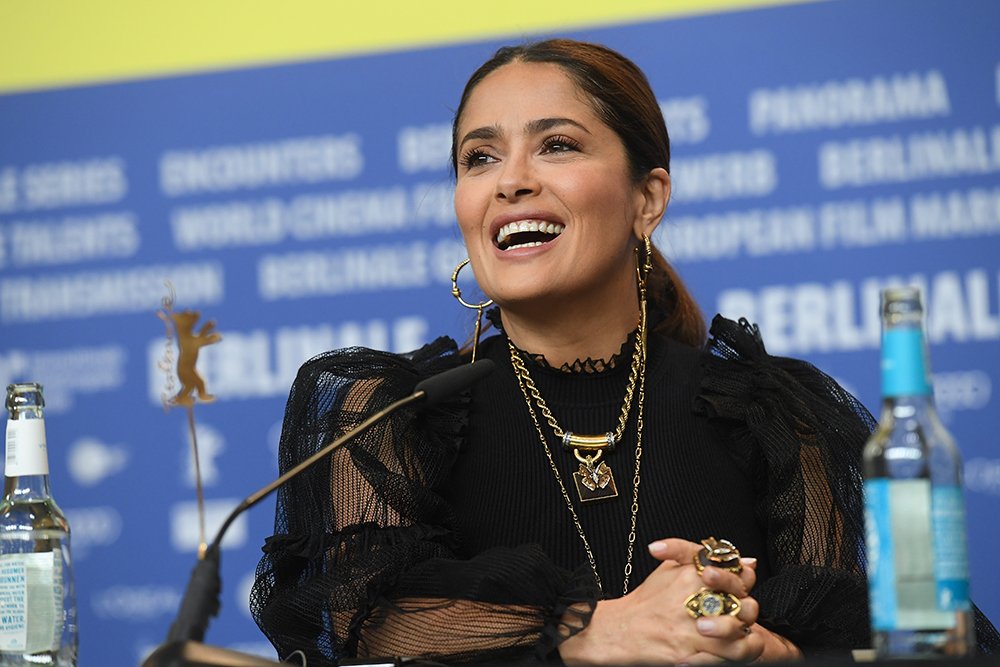 Despite the clarification in her caption, many of her followers went on to wish her a happy birthday upon seeing the video of her happily blowing out her candles.
One of her followers even penned a good-natured funny comment wishing Hayek "happy sweet 16th," among the many birthday wishes.
Many comments came in, extending warm birthday wishes and kind words to the celebrating actress. The video showed off the perfect chocolate cake that was topped with chocolate ganache and sprinkles.
They made a special Instagram account for her birthday as a gift to her.
It took a short while for a significant percentage of her fans to understand what she meant in her caption and realize that she was not actually celebrating a new age.
Although many of her fans seem to have forgotten, her birthday was actually a couple of weeks before the celebratory post came.
Hayek turned 54 years old on September 2, and as was expected of her, she took to her Instagram to celebrate with her millions of fans.

The birthday girl shared sizzling hot swimsuit photos of herself, proving that her new age was just a number. Her birthday caption read:
"I am very grateful and proud for every single one of my 54 years. Thank you for all the birthday wishes."
Hayek thanked her fans, specially revealing that they made a special Instagram account for her birthday as a gift to her, and she was grateful.
The actress looked breathtaking in a vibrant yellow cutout swimsuit and a matching wrap skirt. She rocked a bold pink lip and wore her hair up in a bun. The birthday wishes kept pouring in by the minute, including many from her fellow celebrities.
Weeks after her birthday and just a day before her confusing 16 million followers post, Hayek got to  commemorate her daughter, Valentina's 13th birthday.
The "Frida" actress shared a throwback photo of herself cuddling her then-infant daughter, Valentina. Of course, her fans were there to celebrate with her too.
Hayek's 16 million followers might have gotten slightly confused with her post but judging from the endless loving words they left for her, it was clear to see that it came from a place of love and kind intentions.