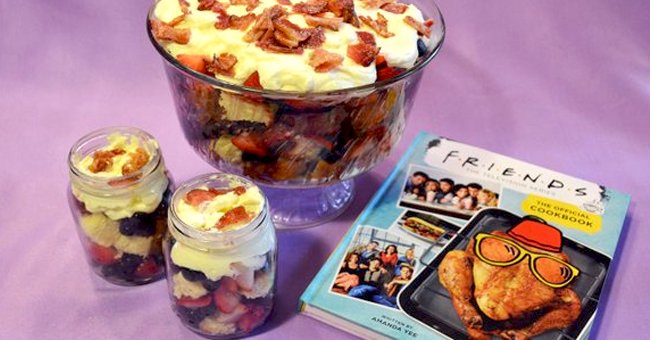 twitter.com/insighteditions
'Friends' Official Cookbook Now Available — From Joey's Fries to Monica's Friendsgiving Feast

Finally, "Friends" fans can make their kitchen smell just like those of their favorite characters on the beloved sitcom from the '90s. The official cookbook is here.
The 90s sitcom "Friends" might have been called "Food and Friends" based on how the show always included food in the storyline. Of course, some characters spent more time in the kitchen than others.
Regardless, all the best meals that fans came to love — despite never tasting — can now enter everyone's kitchen. As announced by Insight Editions, the "Friends" cookbook is now on digital stands.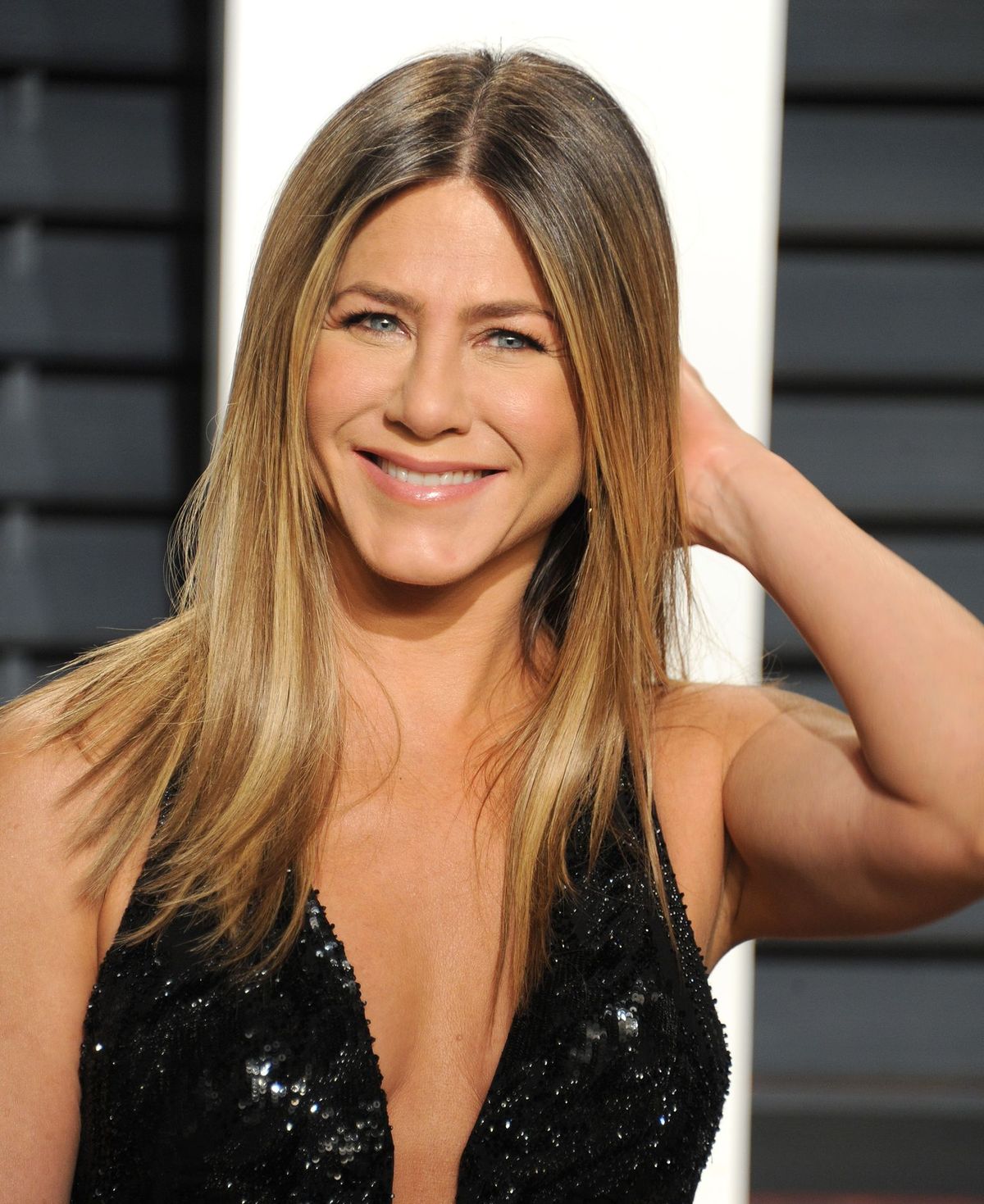 Jennifer Aniston at the Vanity Fair Oscar Party Hosted By Graydon Carter at Wallis Annenberg Center for the Performing Arts on February 26, 2017 | Photo: Getty Images
RECIPES TO EXPECT
Each "Friends" character had their own personal quirks when it came to food. Joey never shared his, and everyone stayed away from Rachel's cooking.
Hopefully, when fans try Rachel's Trifle, they will have better luck at making it edible. Buyers will also find recipes for Phoebe's grandmother's cookies, Just for Joey fries, and Chandlers, "Milk You Can Chew."
Monica, the show's cooking expert, will enter viewers' kitchens by way of recipes from her famous Friendsgiving Feast. According to Today, there will be 90 recipes in all.
The book, written by Amanda Yee, was approved by Warner Bros. It is directed towards both seasoned cooks and beginner chefs who don't have a clue. "Friends: The Official Cookbook" is available on Amazon.
THE "FLOOR CHEESECAKE"
Before the new release, author Teresa Finney published another cookbook of the show titled, "The One with All the Recipes: An Unofficial Cookbook for Fans of Friends."
The book included recipes like the bizarre "floor cheesecake" from season seven, which features Rachel and Chandler eating a stolen yet delicious cheesecake off the floor.
THE GIRLS REUNITE
Just before their kitchen secrets came out, three beloved cast members of "Friends" enjoyed a virtual, public reunion at the Primetime Emmy Awards.
Jennifer Aniston, Lisa Kudrow, and Courteney Cox claimed they live together as they talked to host Jimmy Kimmel from Aniston's supposed home.
The trio joked around with Aniston, claiming, "We've been roommates since 1994, Jimmy." Kudrow later quipped, "Where else would I be?" when the host prodded.
ANISTON AND PITT REUNITE
An official "Friends" union was supposed to air on HBO Max, but there were two delays because of the coronavirus pandemic. However, there was another "Friends"-related reunion last week.
During a star-studded table read for "Fast Times at Ridgemont High,", Aniston and her ex-husband Brad Pitt came together onscreen for the first time in years.
Video calling from their separate homes, both wore smiles as they performed the read with fellow celebrities Sean Penn, John Legend, Shia LaBoeuf, Henry Golding, Jimmy Kimmel, and Morgan Freeman.
Please fill in your e-mail so we can share with you our top stories!