DJ Khaled's Oldest Son Asahd Looks Cool Posing in a Blue & Black Jordan Outfit
DJ Khaled's oldest son Asahd just might be the coolest kid around with his impressive collection of Jordan kicks and gears. The 3-year-old rocked yet another cool Jordan outfit and looked every bit of the prince that he is. 
Asahd Khaled lives the life that most people can only dream of. When he was merely a year old in 2018, the tot sealed a deal with the Jordan brand to create his own collection with the assistance of his famous dad, DJ Khaled. 
He is still just a baby but his wardrobe is more impressive than that of an average adult. From designer clothes to watches, the baby boy has it all. He also has an impressive collection of Jordan apparel and footwear courtesy of his collaboration and often shows them off on Instagram.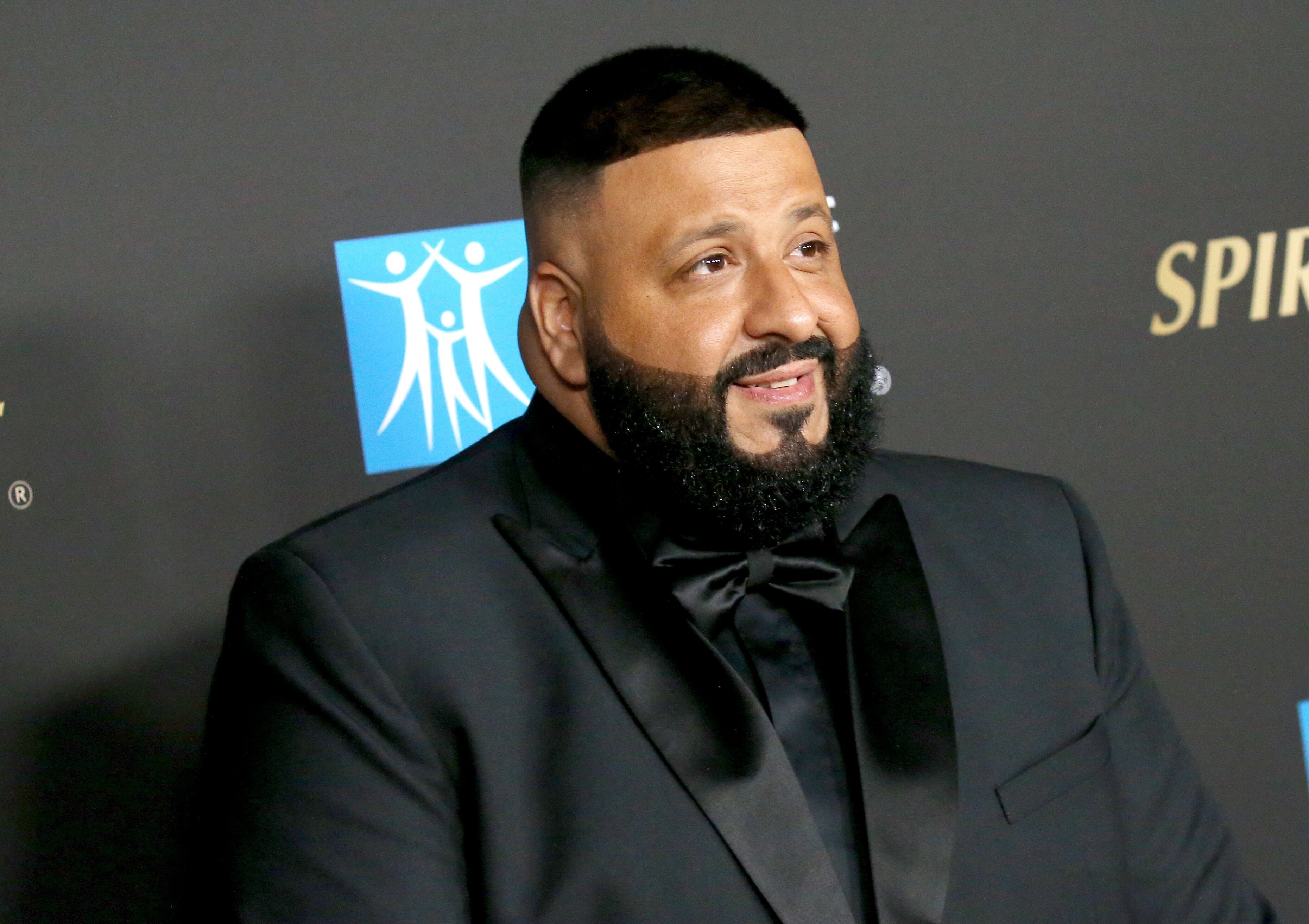 ASAHD'S IMPRESSIVE WARDROBE
In a recent photo, Asahd showed off his bright blue "All I Do Is Win" shirt which he paired with black shorts. His black Jordans matched his outfit and looked flattering, but what really added to his charm was his precious smile. 
Asahd has beautiful light curly hair that is similar to his mother Nicole Tuck's curls and as always, he let them loose in the photo. A small, light blue basketball was on the ground and it looked like the little one was ready to play. 
HE IS ALREADY QUITE SUCCESSFUL
The Jordan collaboration is not the only achievement that Asahd has under his belt. He is also an Instagram influencer with nearly 2 million followers in his personal account and they love to keep up with his life. 
Besides Asahd, Khaled is a doting father to his second son, Aalam.
That is not all. When he was 2 years old, Asahd was named an executive producer in Khaled's album "Father of Asahd." According to the proud father, he has been inspiring his music and lyrics ever since he was 4 months old. 
Khaled and his son have an amazing bond that is beautiful to witness. The little one has accompanied him in major events. He made his first red carpet debut at the Grammy's when he was just 3 months old. 
What's more, Asahd was also credited as an executive producer in Beyoncé and Jay-Z's song "Shining." The way things are going, the baby boy is bound to make great strides in whatever industry he chooses to work in as he grows up. 
As for how the little one got the role of an executive producer, Khaled explained that he provided input through subtle gestures and expressions as the songs were made in the studio. So basically, his typical baby behavior was so spot on that it helped make his father's music better. 
THE KHALED BOYS' NAMES ARE TRADEMARKED
Besides Asahd, Khaled is a doting father to his second son, Aalam. He was born to Khaled and Tuck on January 20, 2020. After he was born, the couple filed to trademark his name thorough a Florida-based company. 
They did the same when their eldest son was born and that is why they are allowed to use his name in products including sporting goods, gears, accessories, jewelry, fragrances, and cosmetics.