Khloé Kardashian Reportedly Looks Better Than Ever — Secrets of Her Incredible Figure Revealed
Khloé Kardashian, like her sisters, is known for her gorgeous looks and amazing figure. Recently, secrets about the reality star's incredible body came to light. 
Khloé Kardashian is was not always all about keeping fit and maintaining her curvy figure. The reality star regularly takes to Instagram to share peeks into her daily morning workouts at her home gym. 
While exercise is a must for Khloé, there is a lot more to the star's remarkable appearance. Hollywood Life reported on the secrets of the "Keeping Up With the Kardashians" star.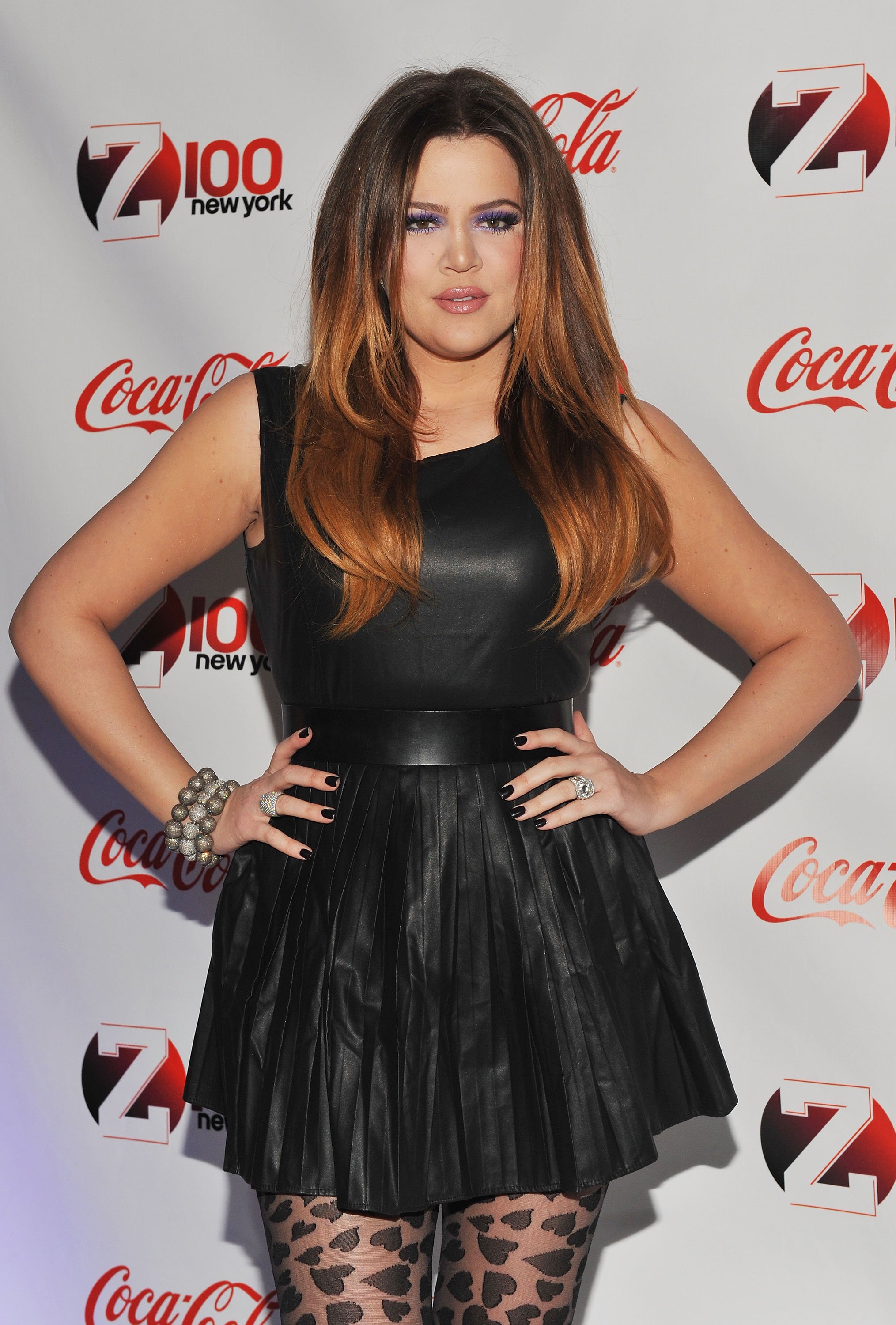 MORE EXERCISES AMID PANDEMIC
Like most others, Khloé, 36, is being challenged by having to stay home during the coronavirus lockdowns. Yet this actually works in her favor when it comes to her workout routine. 
Hollywood Life's source noted: "She's upped how often she's working out because she's been home so much so taking advantage of it. She works out at least an hour a day." Khloé reportedly works out seven days a week.
DIET CHANGES AND HELP
The other element of Khloé's health goals is diet. The insider claimed that Khloé eats very few carbs, except those found in fruits. At night, she avoids carbs altogether. 
A lucky Khloé gets help in the kitchen. The source said the reality star has someone come in and cook for her. The experts focus on "proteins and veggies" in the meals. 
Khloé also hires different trainers to help her with exercise. On her own, when she's not in the gym, she walks and hikes near her home reasonably often. 
WEIGHT LOSS AMID DIVORCE
Over the years, not only has Khloé's body changed, but her face now drastically differs from her younger years. After a divorce in 2013, she reportedly lost 40 pounds. 
At the time, Khloé was reportedly eating seven meals a day, including tons of vegetables. She also became somewhat of an advocate for a non-dairy diet.
POST-DELIVERY TRANSFORMATION
Another transformation came after the birth of her only daughter, True Thompson. Three months into her post-partum journey, she was on a fitness regime and later announced she had shed 33 pounds. 
Earlier this year, Khloé updated the public and revealed she had lost 60 pounds in total after welcoming True. Her routine included jumping rope for a half-hour a day, treadmill walking, and taking things step by step.
NEW SILKY SELFIE
This week, Khloé stunned in a new two-piece dress that showcased her slim frame and hourglass figure. The picture was taken during a photoshoot Khloé did with sisters Kim and Kourtney.
Khloé wore a silky blue crop top that went over one shoulder and a long skirt with a slit reaching right up to her waist. She rocked a short, brunette hairdo for the event. Fans loved the new look.