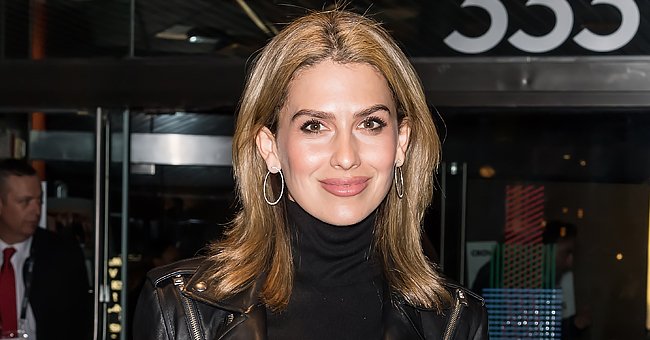 Getty Images
See Hilaria Baldwin's Never-before-Seen Photo from When She Was Pregnant
Hilaria Baldwin just recently gave birth to her fifth child, but she seems to miss being pregnant already. The 36-year-old beauty recently shared a photo of herself with her previous baby bump on social media.
In the caption of the never-before-seen picture, which she uploaded on Instagram on September 23, Hilaria Baldwin clarified that she is no longer pregnant but that she had not posted her distance shoot from Eroula Dimitriou Photography.
"Thank you for capturing this safely during COVID," the 36-year-old added, referring to the people behind the photoshoot. "I would have been sad to not document this pregnancy as I have with the others."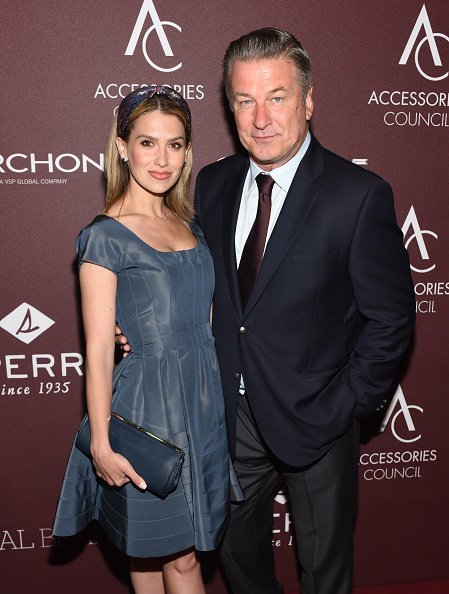 Hilaria Baldwin and Alec Baldwin at Cipriani 42nd Street on June 10, 2019 in New York City. | Photo: Getty Images
In the photo, which has already garnered more than 31,000 likes from her followers, Alec Baldwin's wife can be seen in a white dress as she sits on the floor, holding her baby bump.
Baldwin immediately received compliments from her fans in the photo's comment section. One person wrote, "Beautiful Lady! We love seeing you with [the] child." The fan added that Baldwin and her husband have a wonderful family.
Someone else commented that he thinks the "Mom Brain" podcast co-host loves being pregnant, so there is a possibility that she will get pregnant again in no time.
Baldwin and Alec, who exchanged their wedding vows on June 30, 2012, welcomed baby Eduardo Pau Lucas on September 8, 2020. The couple is also doting parents to Carmen Gabriela, Leonardo Ángel Charles, Rafael Thomas, and Romeo Alejandro David.
Baldwin immediately posted a charming snap to Instagram to make the announcement. The proud mother-of-five looked stunning in her first post-baby snapshot.
Eduardo recently made a surprise appearance during his father's interview on "The Ellen DeGeneres Show."
"We had a baby last night. He is perfect and we couldn't be happier. Stay tuned for a name," Baldwin captioned the photo that shows her and Alec sitting in a hospital room with their newborn.
The former yoga instructor sported her hair down and looked adoringly at little Eduardo. The baby was wrapped up in blankets and a tiny hat. Alec also looked fondly at their bundle of joy.
Eduardo recently made a surprise appearance during his father's interview on "The Ellen DeGeneres Show." In the virtual interview, Ellen DeGeneres asked Alec if he stopped to get food while on the way to the hospital when his wife was in childbirth with Eduardo.
Alec said that was not true, and jokingly added that he resents his wife for lying. He then ushered Baldwin over to join him. The mother comes into the frame while cradling baby Eduardo in her arms.
Baldwin sat beside Alec and cleared up the story about her husband's whereabouts while she was giving birth to their son. She told Alec that she has photographic proof, but she went on to admit that it was really her idea.
Baldwin had announced her pregnancy on April 6, nearly five months after revealing that she had lost her last child while four months pregnant. Baldwin also miscarried in April 2019.
Please fill in your e-mail so we can share with you our top stories!