See Madonna's Sweet Birthday Tribute to Her Son David Banda on His 15th Birthday
On Thursday, September 24, 2020, Madonna celebrated her son, David Banda's, fifteenth birthday. She honored him with posts on Instagram and Instagram Stories.
This week, singing sensation Madonna, 62, celebrated her son's 15th birthday. David Banda, Madonna's adopted son, officially turned 15 on Thursday.
On Instagram, the musician captioned her post writing: "How Wonderful Life is While You're in the. World!" She then wished him a happy birthday and hashtagged his name and last name.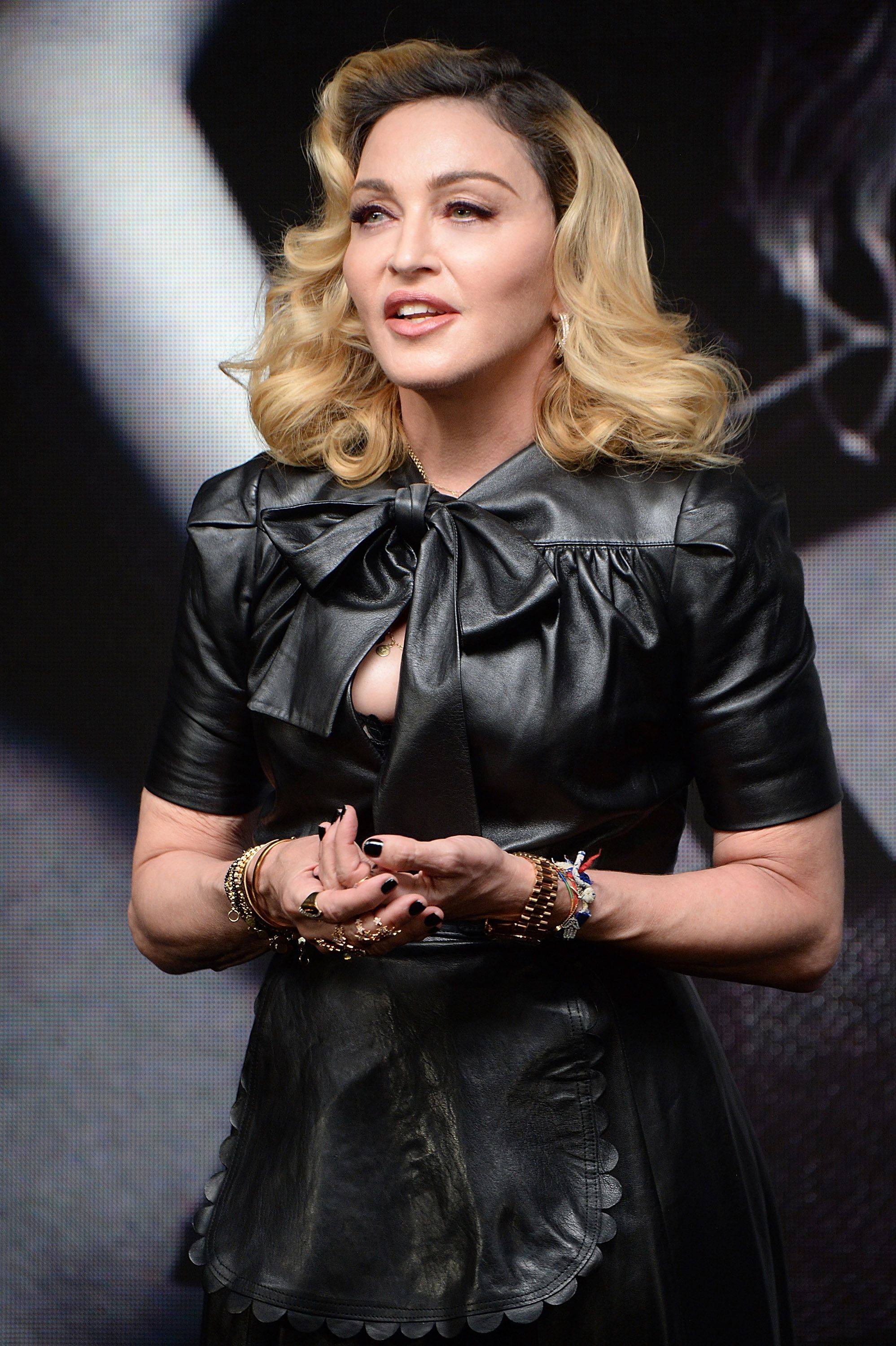 HONORING SON'S BIRTHDAY
The star shared a medley of videos of her son through the years. Banda was captured while dancing, singing, and playing some soccer.
He also featured in clips where he was seen singing a duet with his famous mother. The talented pre-teen also played the guitar and the piano in some of the clips.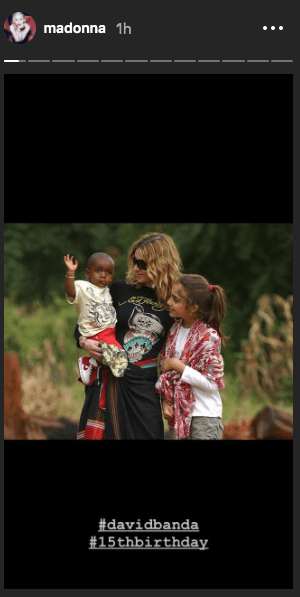 BANDA'S BIRTHDAY VIDEO
Banda also featured trying to catch a baby goat. His bond with his mother was visible in a video where Madonna caressed his cheek lovingly as they spoke.
She was seated on a couch while her son stood behind her. The last clip showed the pre-teen taking part in a sing-a-long with his mother and some students while one played the piano.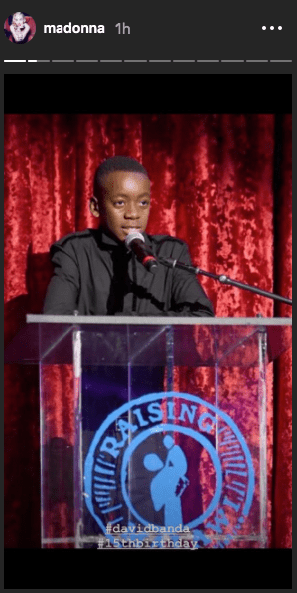 MADONNA'S INSTAGRAM STORY POST
Madonna made sure to thoroughly honor her son on social media for his special day. Taking to her Instagram Stories, the legendary singer shared several images of Banda in a thread.
In the photos, the pre-teen was seen from when he was just a baby until now. The various pictures showed him being held by Madonna as a baby, dressed up at different events, and posing with his mother.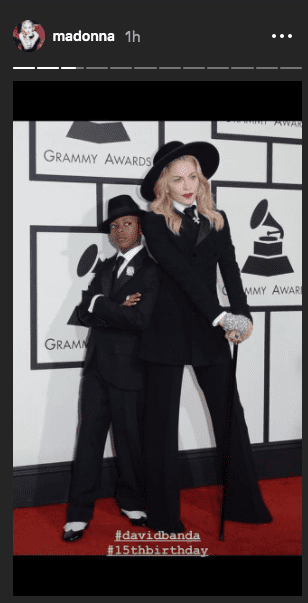 PEFORMING WITH DAVID
In January 2019, "Papa Don't Preach" vocalist took to the stage to perform at the New York gay bar Stonewall Inn. Her surprise performance was to mark the 50th anniversary of the Stonewall Uprising.
The venue is where riots launched the LGBTIQ+ movement 50 years ago. After midnight on New Year's Eve, Madonna gave a speech and performed two songs, with Banda's help.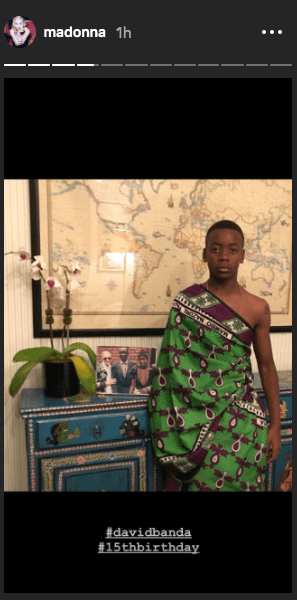 BANDA'S ADOPTION
The "Like a Virgin" vocalist filed to adopt Banda in October 2006. At the time, the pre-teen was only 13-months-old and was living in the village of Lipunga in Western Malawi, Africa.
She was visiting the country on her work with Raising Malawi. The musician ended up adopting him after he lost one of his parents died.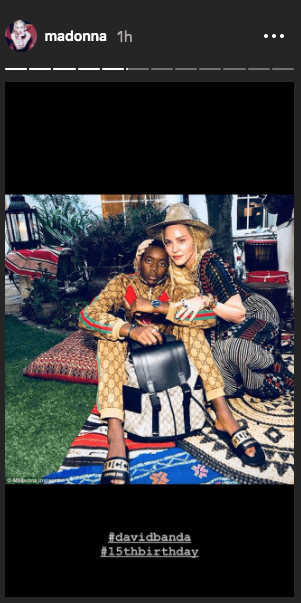 LOSING HIS MOTHER & SIBLINGS
His biological mother sadly passed away less than a week after giving birth to him. Banda's biological father, Yohane Banda, chose to give him up to an orphanage because he didn't think he could take care of him on his own.
The young boy's history was filled with heartache before Madonna came. His siblings, Garnet and Babel, died when they were young due to illnesses.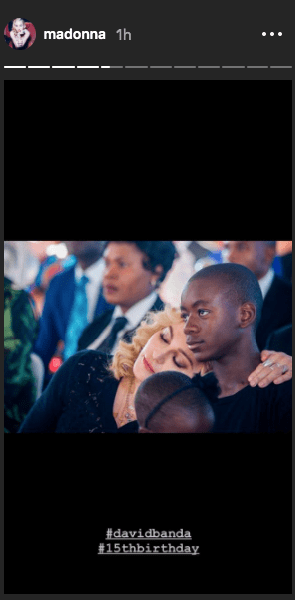 WHEN WAS DAVID ADOPTED
The young man's adoption only went through in May 2008 because of some legal delays. Madonna adopted her son when she was still married to Guy Ritchie.
She almost failed to adopt him due to Malawi's adoption laws. The adoption laws stated she should be a resident of the country for 18 months before the singer could take him.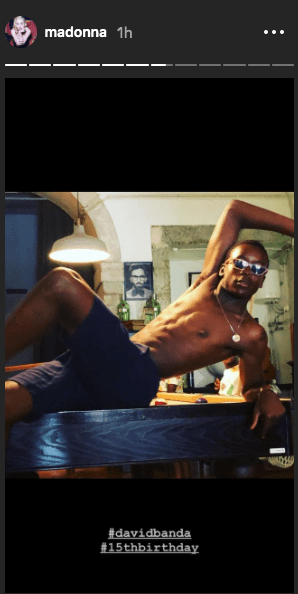 WHY ADOPTION TOOK LONG
The adoption time was said to also allow welfare officials to be able to monitor if the parent is suitable with the child. However, Madonna and her ex-husband seemingly got special treatment in the case, probably due to the celebrity statuses.
Besides Banda, the "Special Star" musician has adopted three more children from Malawi. In 2009, she adopted Mercy James and in 2017 she welcomed twins Stella and Esther Mwale.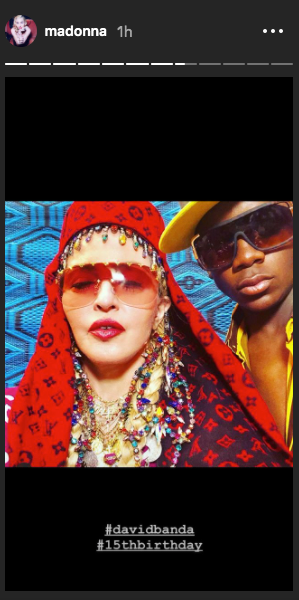 MADONNA'S OTHER KIDS
Besides her four adopted children, Madonna also gave birth to two biological children. The star is also a parent to daughter Lourdes Leon and son Rocco Ritchie.
She had Leon with her former personal trainer, Carlos Leon, and Ritchie with her director ex-husband. Madonna is pretty much a single parent, although her ex-husband does play his part.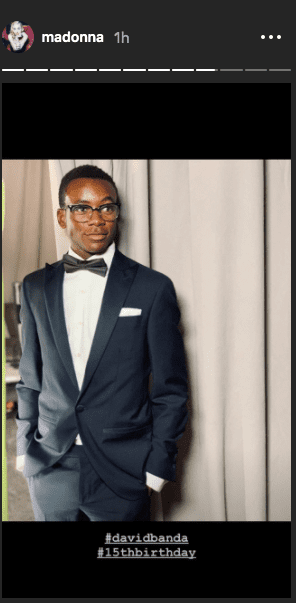 SINGER'S PARENTING METHOD
Judging by how free and open the star is; one would think she's not such a strict parent, however, that is far from the truth. Madonna takes her role very seriously and has restrictions and rules for her children.
Her children are allegedly not allowed to look at magazines, eat ice-cream, watch television, or consume milk. Leon was only allowed to dye her hair when she was 14.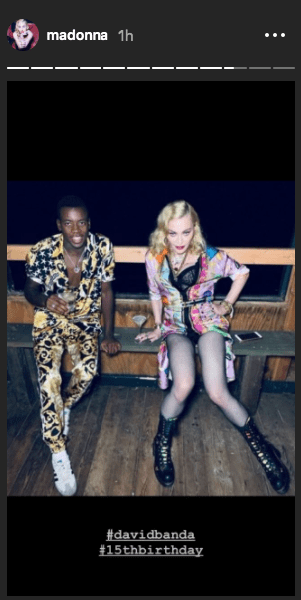 STRICT PARENTING
One incident saw Madonna allegedly taking all of Leon's clothes because she was messy. The child had to wear the same outfit to school until she learned to be tidier.
The artist also restricts how her children use technology. She has since banned cell phone usage because she believed the products interfered with her relationships with her two oldest children.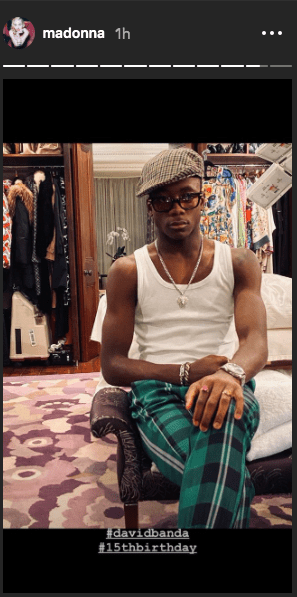 NO CELL PHONES FOR KIDS
Madonna felt her children became obsessed when they got cell phones. Even though Banda is a pre-teen, he still doesn't have his own cell phone, according to "The Things."
The singer's children also have strict curfews and they can only start dating when they're older than 18. Junk food is also another no-no in Madonna's house.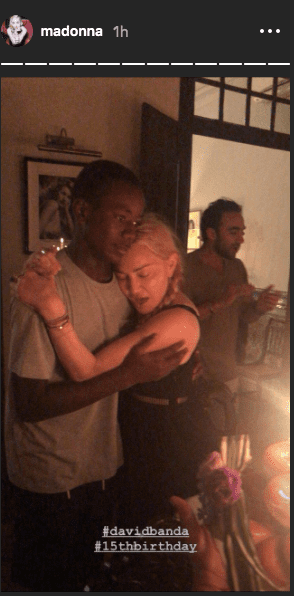 MADONNA'S RELATIONSHIP WITH ROCCO
Madonna has a turbulent relationship with her eldest son, Ritchie. Her strictness ended up driving a wedge between them when he began rebelling.
After performing as a backup dancer in his mother's MDNA tour, Ritchie decided to separate from her for a while. He ended up leaving America to live with his father in the UK.
WHY ROCCO LEFT
According to "The Things," he left after she confiscated his phone. When the holidays came around, Ritchie still refused to return to his mother and she ended up going to court.
However, the court filing failed and Madonna and Ritchie's father went through a custody battle. The battle between them lasted until 2016.