La La Anthony Proudly Shows Pic of 13-Year-Old Son Kiyan Looking Happy with His Favorite Artist
La La Anthony couldn't help being a proud mom in her recent media share as she flaunted a lovely snapshot of her son, Kiyan, all smiles while posing with his favorite hip hop artist.
Showbiz star La La Anthony believed the best mom award should go to her in a cheerful post she shared on Instagram after fulfilling her teenage son's wish.
In the picture shared, La La's son, Kiyan bore a million-dollar smile as he posed beside his favorite rapper to the delight of admirers.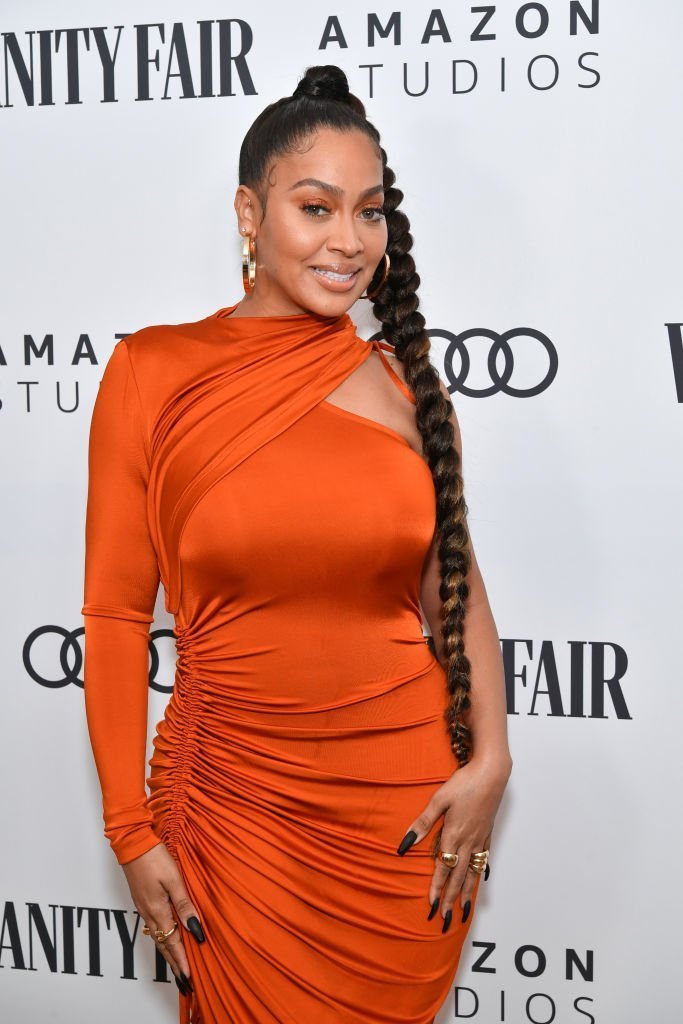 KIYAN GETS HIS WISH 
In the photo, the young teenager wore a satisfying expression as he raised the peace sign. Kiyan looked handsome in his all-black outfit with a bright smile while his favorite rapper, A Boogie Wit Da Hoodie, slung one hand over his shoulders. La La captioned:
"And the world's greatest mom award goes to ME… there's no better feeling than seeing your kid happy…"
Many fans in the comments agreed with the excited mom's sentiments as they commended her for letting Kiyan have his wish. While some followers shared their lovely thoughts, others shared light jokes about wishing La La was their mom. 
MOTHERHOOD CHALLENGES
During an interview on "The View," La La opened up about motherhood at a stage where her son was already becoming a teenager. The "Power" actress mentioned that her son was beginning to show behavioral patterns common in teenagers. 
She said that he'd rather not take any photo with her, neither does he want her to take photos of him. The TV star also stated that her son's need for privacy extends to him prohibiting her from picking him up from school.
THE ANTHONYS' PARENTING STYLE
La La and her NBA star spouse Carmelo Anthony are doting parents who keep their son at utmost priority. Once speaking about parenting, she mentioned that she and her spouse always portray upright characters. 
In 2019, La La filed for divorce, but she and Carmelo kept being civil for the sake of their son.
La La and Carmelo were romantically linked in 2004 when they got engaged. The duo welcomed their first child, Kiyan, in 2007, and went on to tie the knot three years later. 
The Anthonys' splendid wedding ceremony was televised on reality TV and they became part of the high-profile society couples. 
However, their marriage hit tumultuous times after Carmelo repeatedly found himself in cheating scandals. In 2019, La La filed for divorce but she and Carmelo kept being civil for the sake of their son.