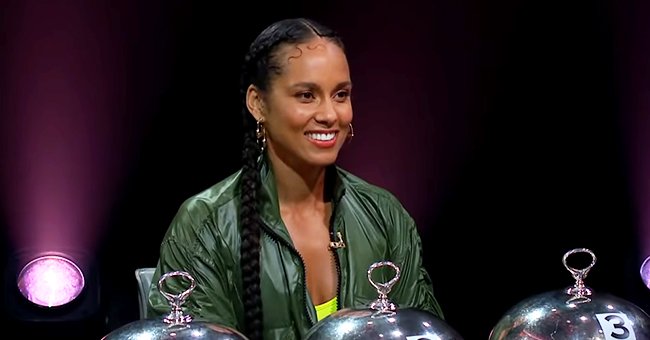 youtube.com/The Late Late Show with James Corden
Watch Alicia Keys Rank 'The Voice' Coaches Singing Skills in This Hilarious Video
Singer Alicia Keys ranked her "The Voice" co-coaches, Gwen Stefani, Adam Levine, and Blake Shelton, from best to worst in a hilarious new video.
With 15 Grammy awards to her name and her position as a former coach on "The Voice," Alicia Keys has established herself as a great judge of musical talent. However, she has never had to rate her fellow co-judges, Gwen Stefani, Blake Shelton, and Adam Levine, until recently.
During an appearance on "The Late Late Show with James Corden" on Thursday, September 24, the iconic singer joined the host to play a game called "Spill Your Guts or Fill Your Guts."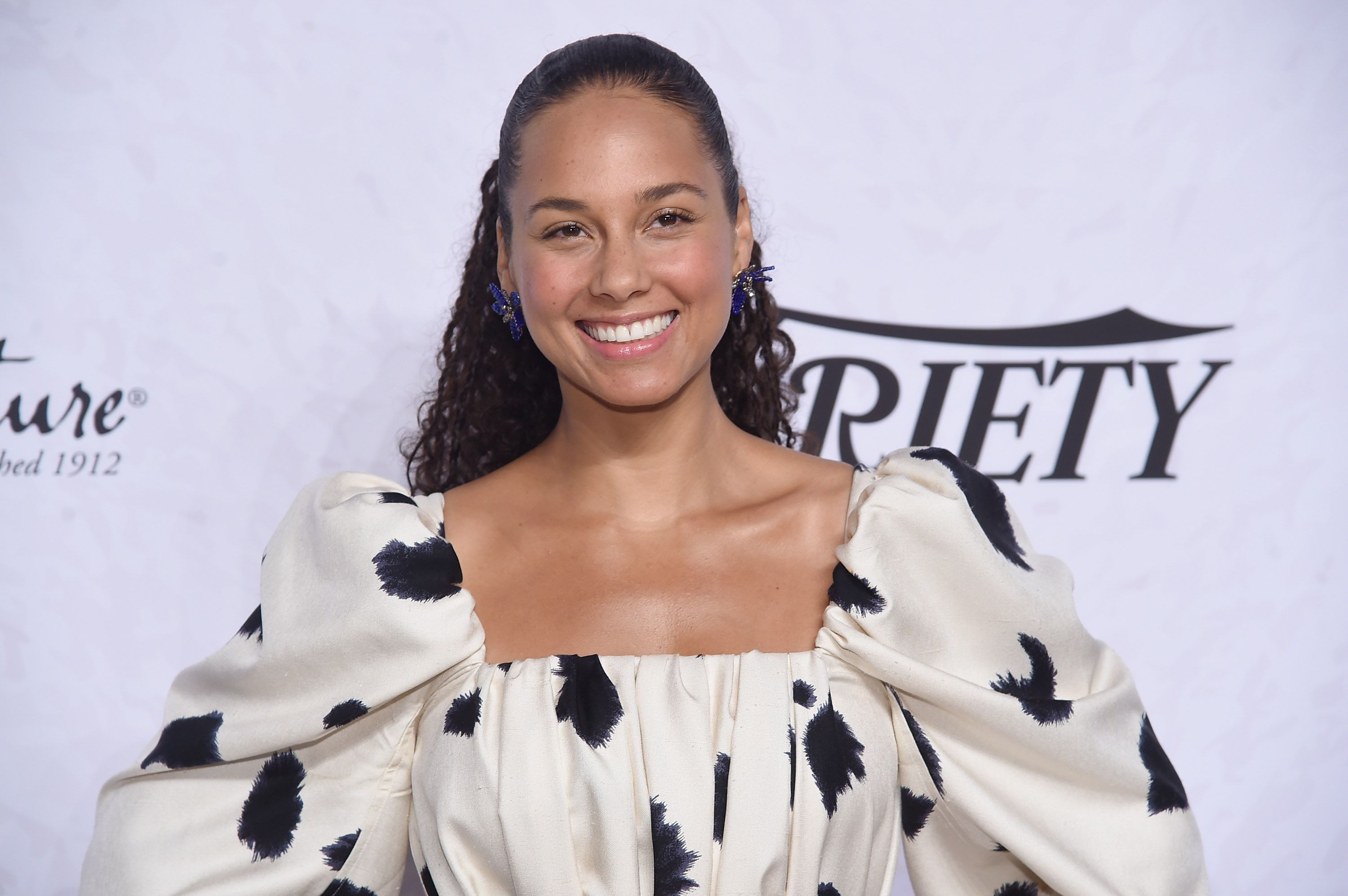 Alicia Keys at Variety's Power of Women: New York at Cipriani Wall Street on April 13, 2018 | Photo: Getty Images
The game rules involve Keys and Corden asking each other a series of personal and uncomfortable questions, and they can choose to answer or eat a mystery food item.
Although she started playing piano at the age of 7 and wrote her first song at 14, Keys' began her career as an actress.
Corden successfully got the "Fallin" crooner to reveal the price of her most expensive artwork before asking her to rank the singing skills of her former colleagues on "The Voice" from best to worst.
Determined not to eat the mystery meal, Keys proceeded to name Stefani as the best before she was interrupted by Corden, who teased:
"Can I just say, either way, this ends in a text message from someone."
Keys then replied that one of her co-judges doesn't have her number, and that's who she is going to rank as worst. She boldly ranked them, saying:
"Gwen Stefani is best, Adam Levine is second, and Blake Shelton is the worst."
The singer and Corden burst into laughter alongside the crowd before unveiling the mystery meal, which was a spicy salmon smoothie. Although the 39-year-old performed better than Corden and successfully did without eating the meals for her first two questions, she failed at the third one.
The mother-of-two had to eat the mystery delicacy of ant-covered kool-ickle when Corden asked her to name her least favorite city whenever she goes on tour. Known for her quirky personality and magical voice, Keys has broken records and topped charts throughout her almost 26-year-career.
However, unknown to many, there is more to her than meets the eye. Although she started playing piano at the age of 7 and wrote her first song at 14, Keys' began her career as an actress. She first broke into the spotlight with a feature on "The Cosby Show" as one of Rudy's friends.
Alongside her impressive talents, the singer is a brainiac as she graduated top of her class from the Professional Performing Arts School in New York. Like the "Underdog" singer, the show "The Voice" isn't entirely what is portrayed on television for fans.
According to reports, all the judges aren't friends off cameras despite their friendly banters. There were rumors that Levine didn't get along with Miley Cyrus, and neither did Shelton and Hudson. Also, the emotional backstories of the contestants are often manipulated to catch viewers' attention.
Please fill in your e-mail so we can share with you our top stories!