People: Sarah Ferguson Is Delighted by Princess Eugenie & Jack Brooksbank's Baby News
Sarah Ferguson is ecstatic about the news that her daughter Eugenie is pregnant. In a new interview, she expressed how she looks forward to becoming a grandmother for the first time. 
Sarah Ferguson was one of the most excited to hear the news that her daughter Princess Eugenie and her husband, Jack Brooksbank, are expecting a baby. 
Earlier this week, Ferguson spoke to People about her anticipation in welcoming a new family member next year. Ferguson, 60, has two daughters: Princess Eugenie, 32, and Princess Beatrice, 30. 
FERGUSON'S JOYFUL REACTION
Eugenie and Brooksbank tied the knot back in 2018. The Buckingham Palace officially announced the couple was expecting on Friday morning. Ferguson also took to Instagram to share the news. 
In her statement to People, she spoke candidly about the coming addition: "I am so excited by the news that Eugenie and Jack are expecting their first child."
The little one will be Prince Andrew and Ferguson's first grandchild. It will be the ninth great-grandchild of Prince Philip and Queen Elizabeth II. Ferguson added: 
"Thrilled for [Jack and Eugenie] both and in my 60th year cannot wait to be a grandmother. Welcoming a new baby [...] is going to be a moment of profound joy."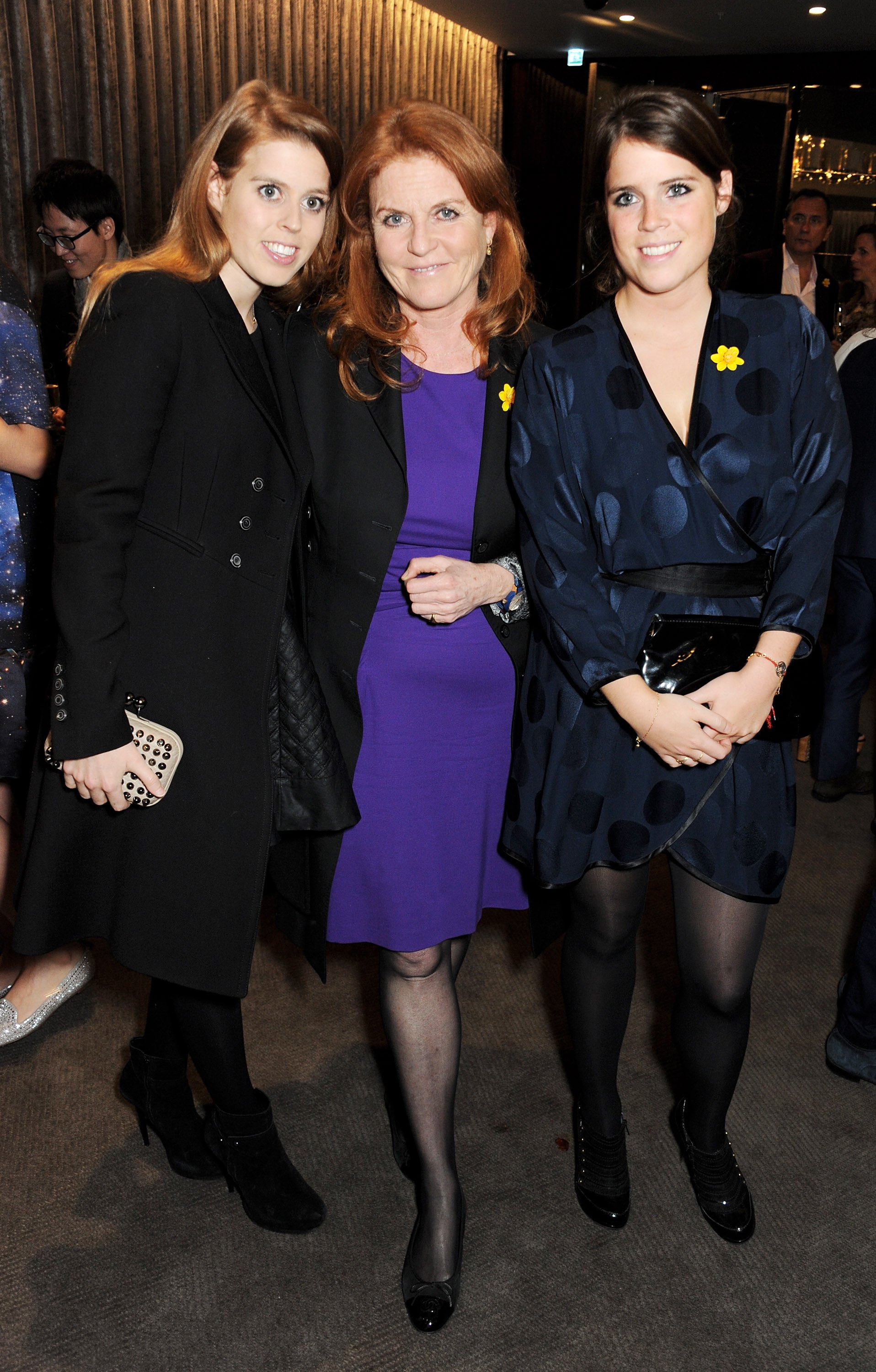 THE COUPLE SHARES THE NEWS
Ferguson's statement follows the announcement that Eugenie shared from her Instagram account. The post featured two slides. The first showed her and her husband's hands holding newborn baby shoes. 
The York family had another momentous occasion earlier this year when Princess Beatrice married Eduardo Mapelli Mozzi in July.
THE ROYAL ARRANGEMENT
The second was a portrait-like photo of the pair sporting bright, toothy smiles as they stood outside in front of shrubbery. In the caption, the pair revealed they would expect their child in early 2020. 
Princess Eugenie is 10th in line to the throne, so her child will be 11th after her. Due to Eugenie coming out of a female line in the family, the child will not have a title and will be labeled a Master or Miss instead. 
THE SUMMER YORK WEDDING
The York family had another momentous occasion earlier this year when Princess Beatrice married Eduardo Mapelli Mozzi in July at the Royal Chapel of All Saints in Windsor. 
The pair were forced to hold a relatively small affair due to the coronavirus. About 20 family members and close friends attended, including mom Ferguson, the Queen, and Prince Philip. 
THE WEDDING DRESS
For the event, Beatrice wore a gorgeous traditional gown designed by Normal Hartnell, which was borrowed from the Queen. She paired it with a diamond fringe tiara also from the monarch.
Ferguson took to Instagram to share her words of delight. She referenced both her daughters' marriages and said she could not be prouder. She also thanked fans for their positive messages.